The Indigenous Artisan Market
June 23rd – June 24th from 10 AM to 8 PM
Visit our Indigenous History Month Artisan Market, organized by Authentically Indigenous in celebration of Indigenous culture while supporting local businesses. The two-day event will run from June 23rd to 24th and will showcase 12 unique vendors, including retailer, Manitobah.
Experiencing Indigenous Tradition
We're starting the market with an opening ceremony that will take place at 11:30 a.m. on June 23rd, featuring a prayer and blessing from an elder as well as traditional dance and drum demonstrations.
In partnership with Authentically Indigenous, the market promotes understanding and awareness of Indigenous Peoples, honouring their stories, achievements, and creativity. In addition, guests will be able to discover more about Indigenous culture from a set of educational information walls.
Image Gallery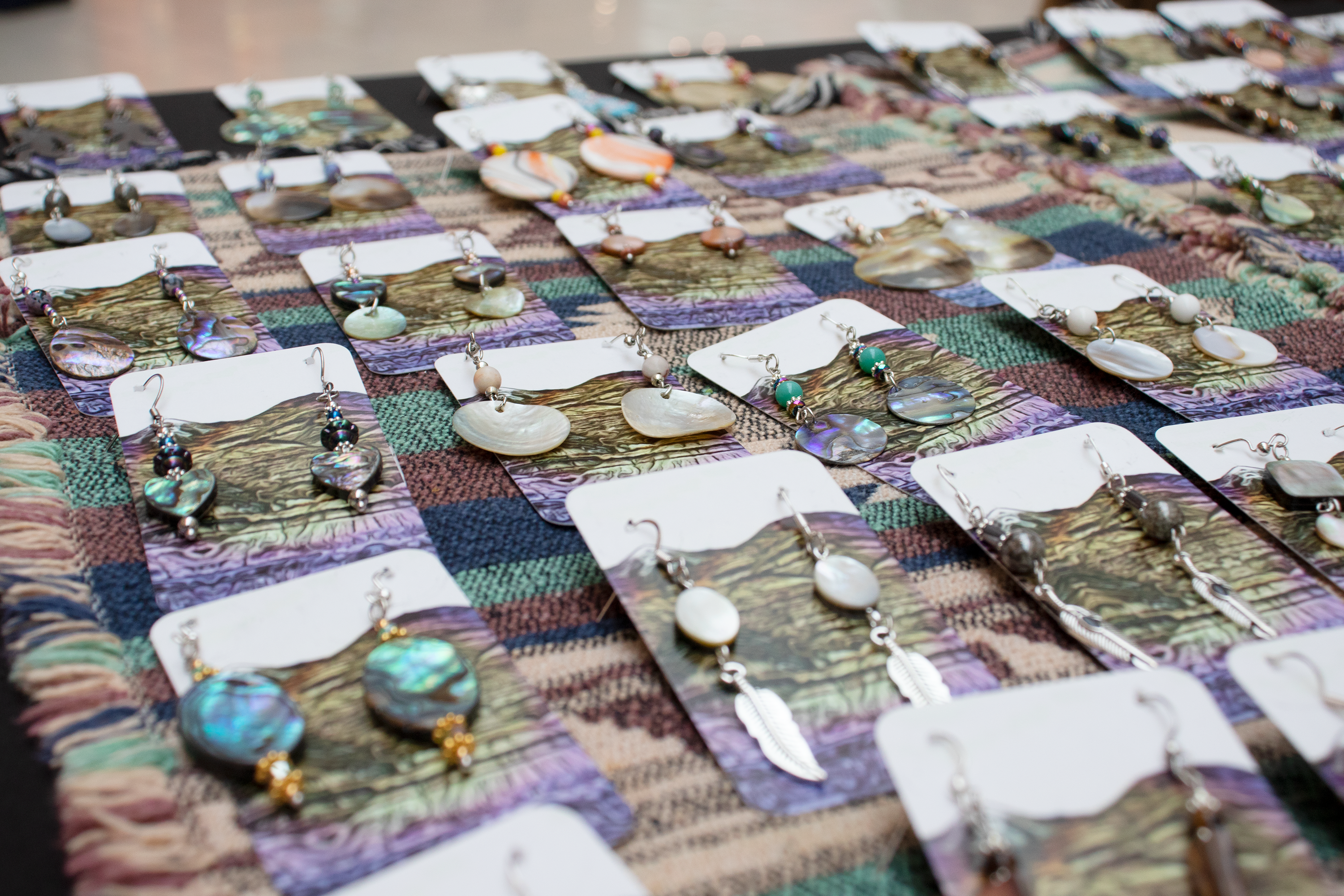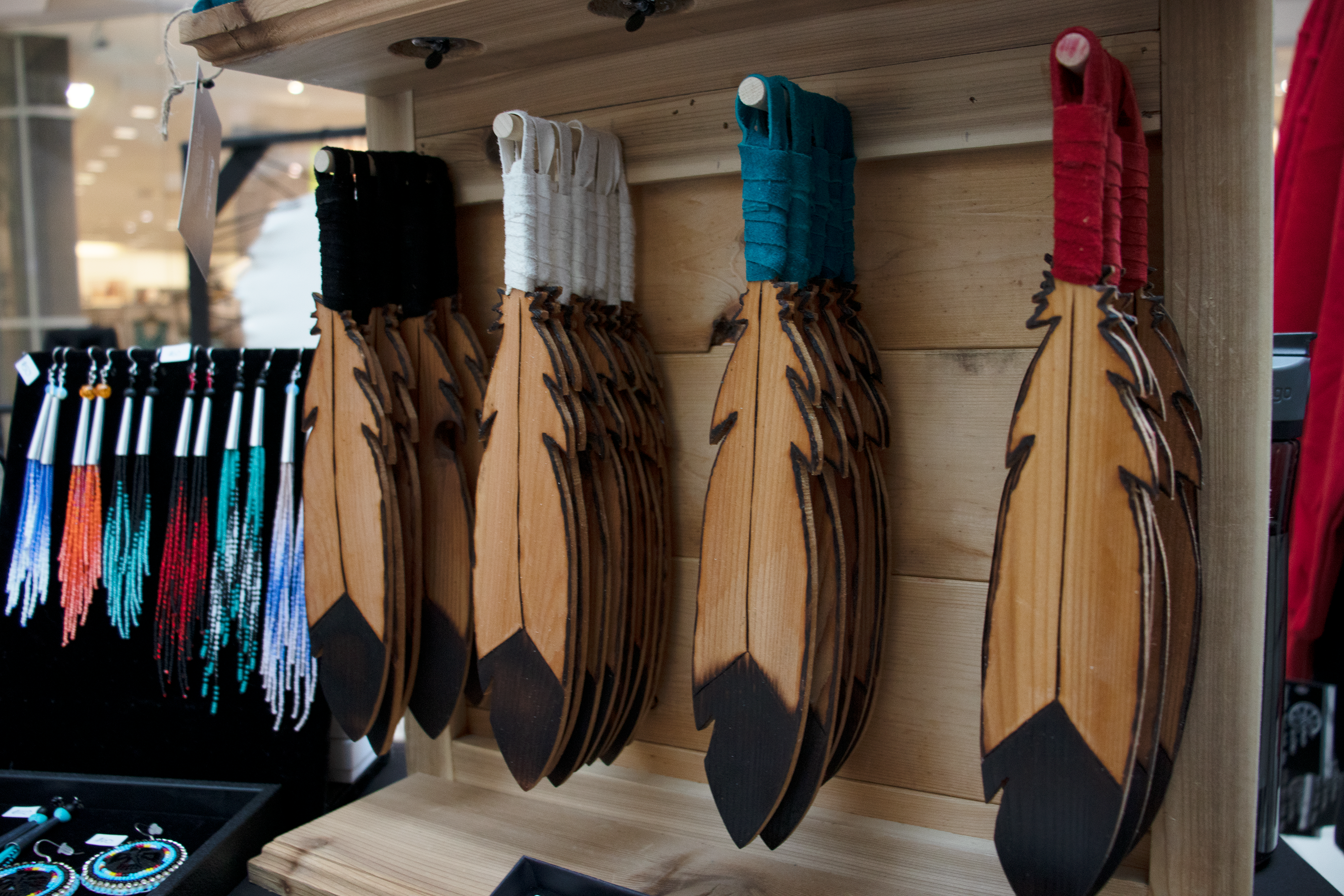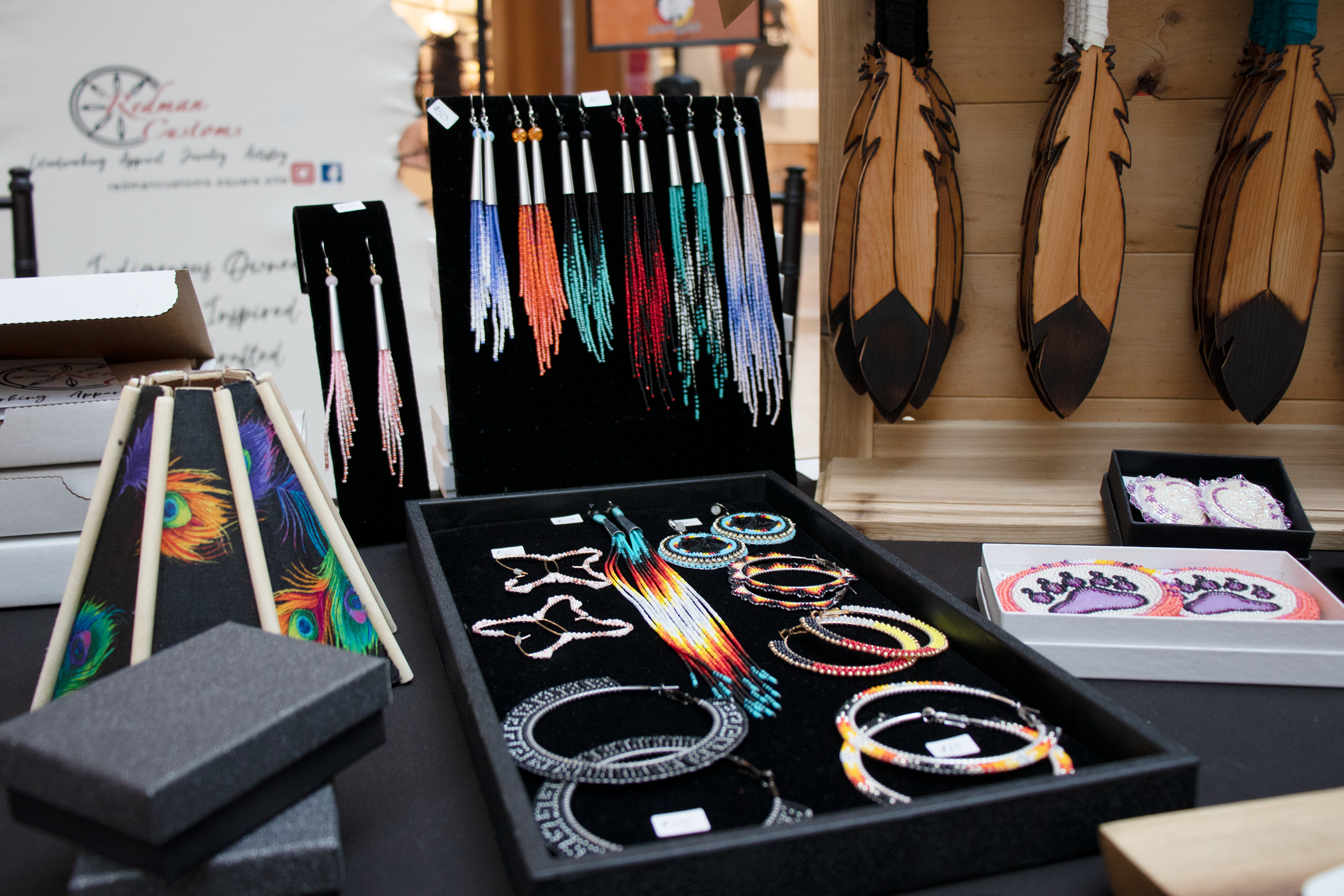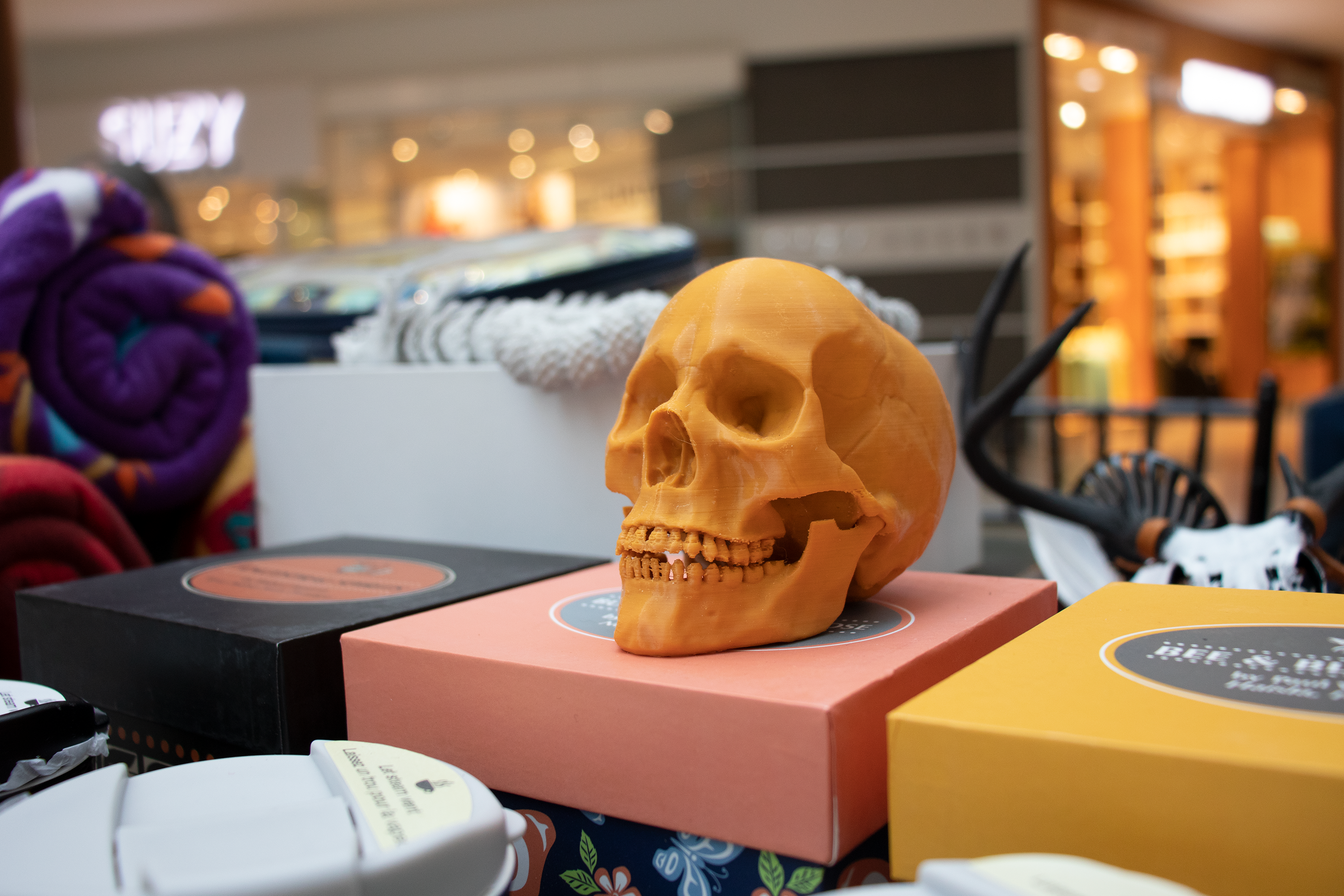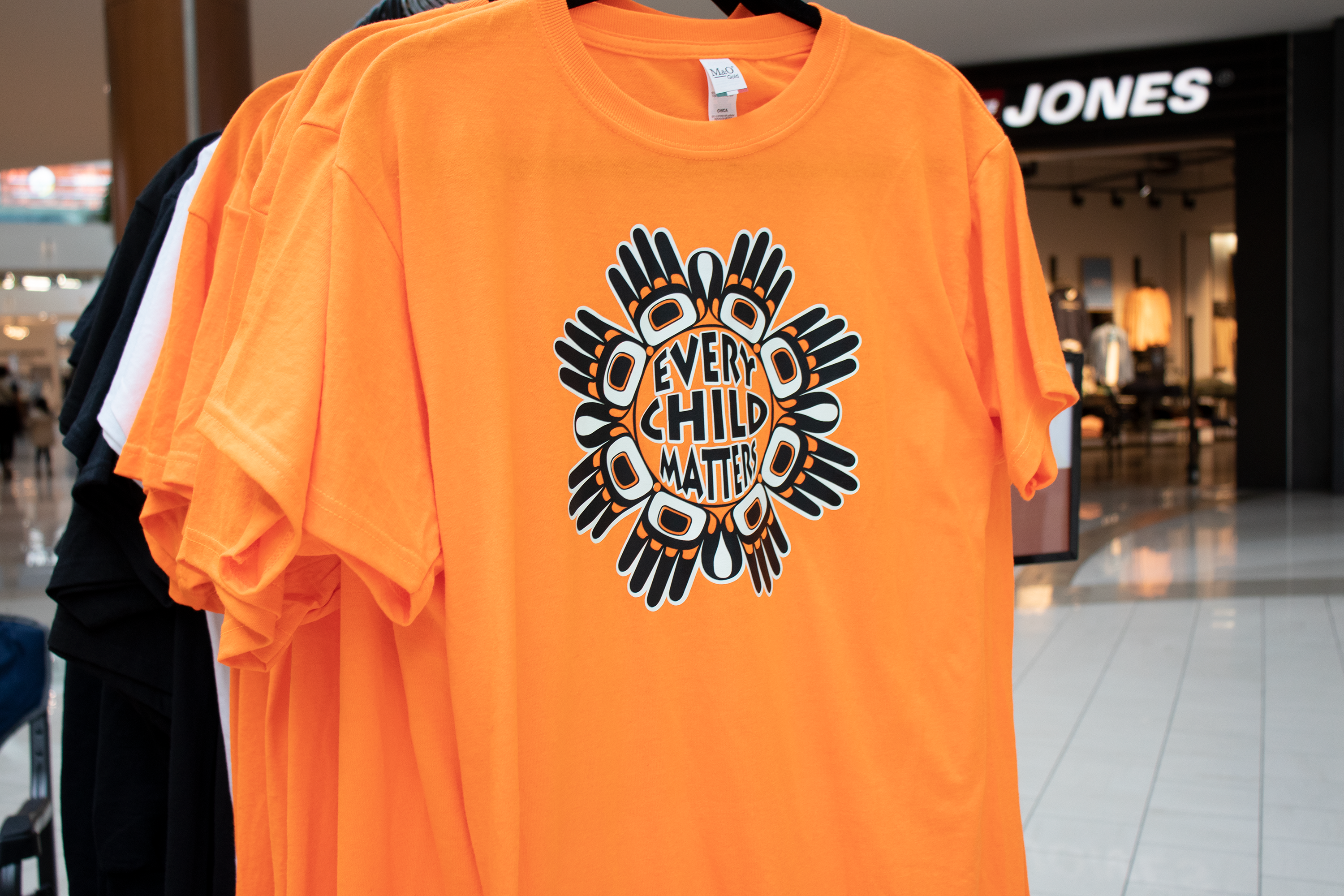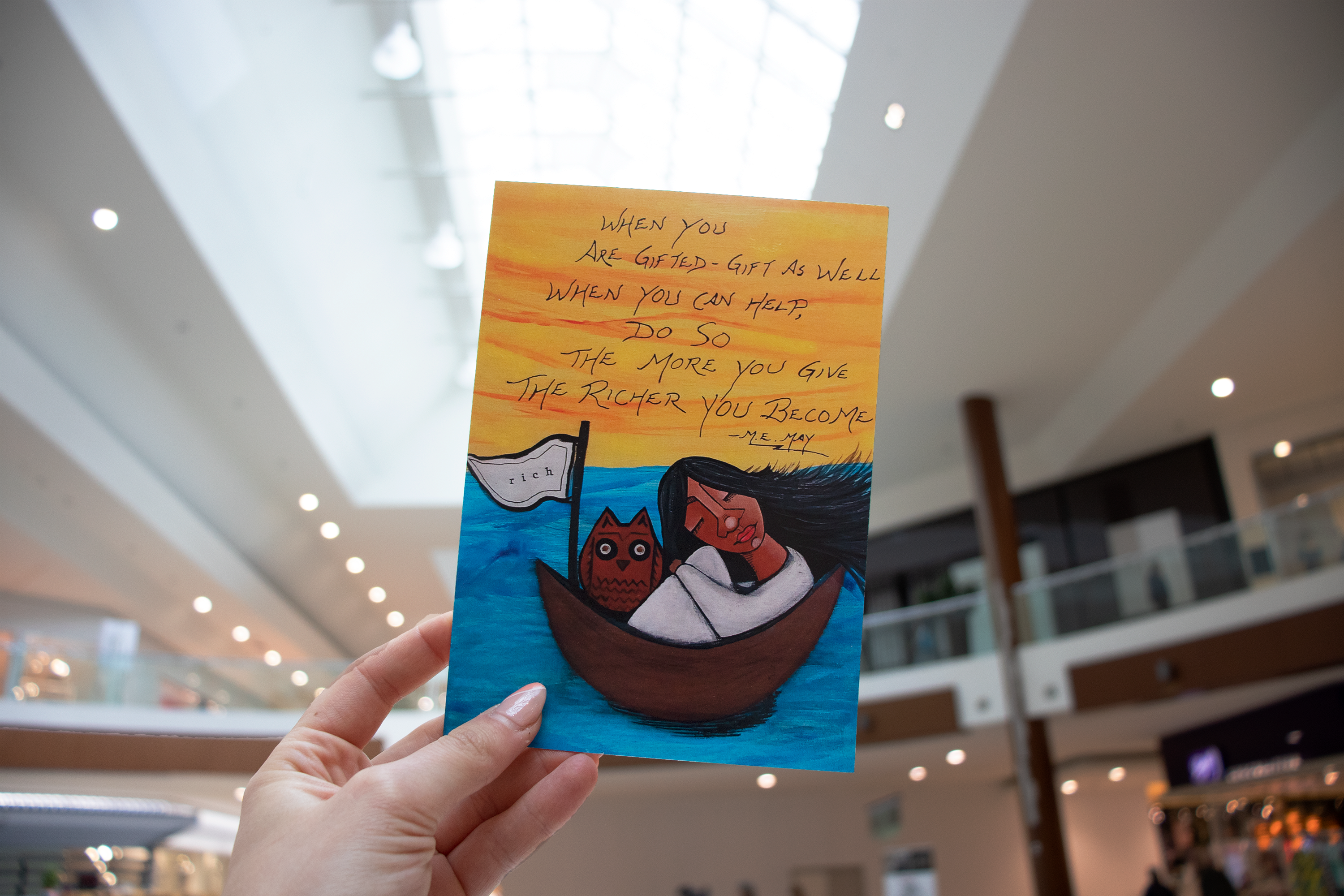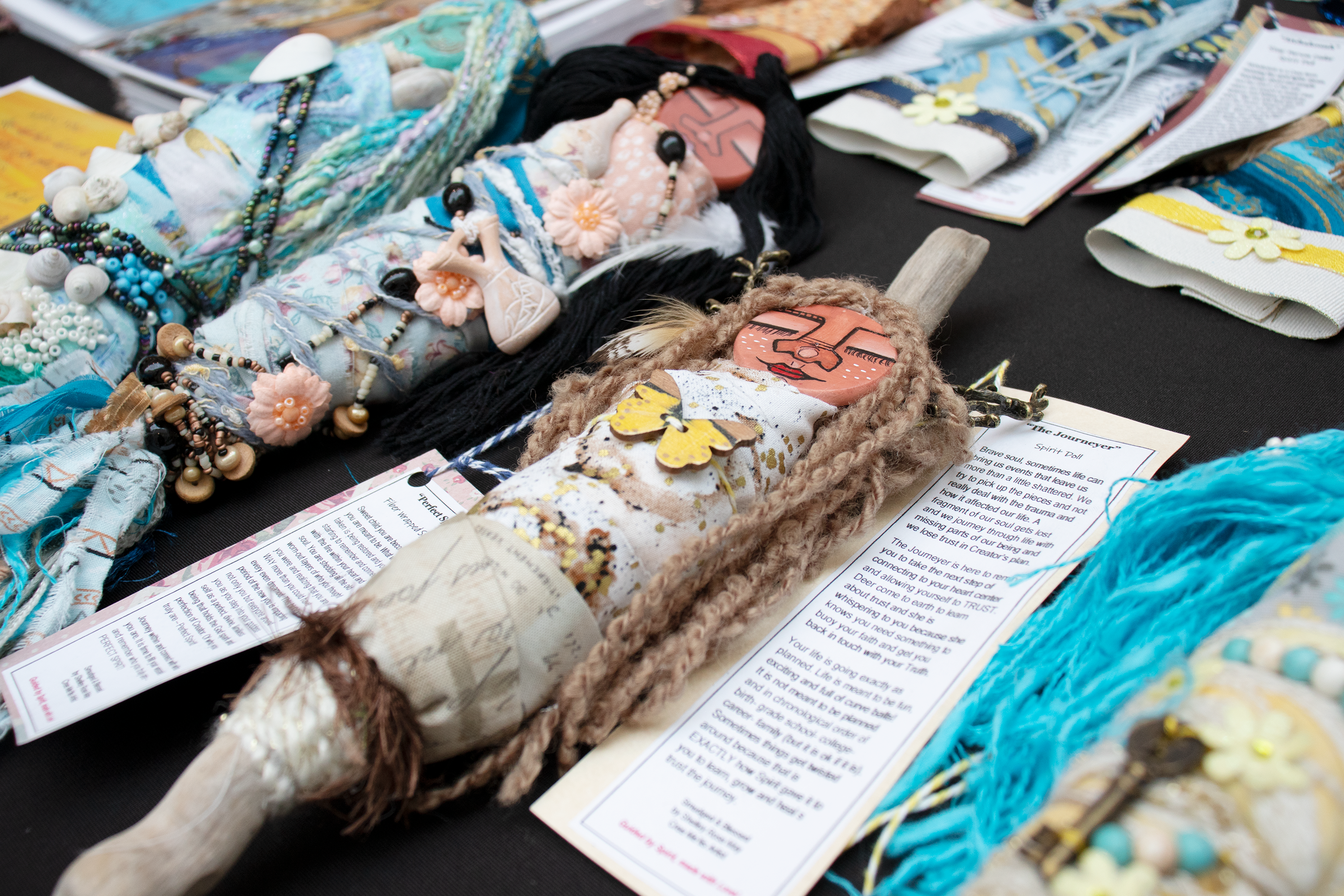 Meet the Artisans
Here are the 12 incredible vendors joining us on June 23rd and 24th:
Oji Creations
Autumn Whiteway ("Night Singing Woman") is a Saulteaux (Ojibway)/Métis archaeologist, artist, traditional craftworker, and curator based in Mohkinstsis (Calgary, Alberta). She is a member of Berens River First Nation in Manitoba but grew up in Treaty 7 territory.
Autumn explores Indigenous themes from a contemporary perspective through painting, digital art, installation, and photography. Her painting and digital art are primarily focused on the heavily symbolic Woodland Style of art, while her photographic practice and installation are used as a form of activism to highlight Indigenous issues. Her curatorial work focuses on elevating the voices of Indigenous creatives through a series of Indigenous-focused exhibitions. Additionally, she curates for Making Treaty 7 Cultural Society.
She is a permit-holding archaeologist in Alberta and has an M.A. in Anthropology from the University of Manitoba (2017), a B.Sc. in Archaeology, and a B.A. in Greek and Roman Studies (2011).
Image Gallery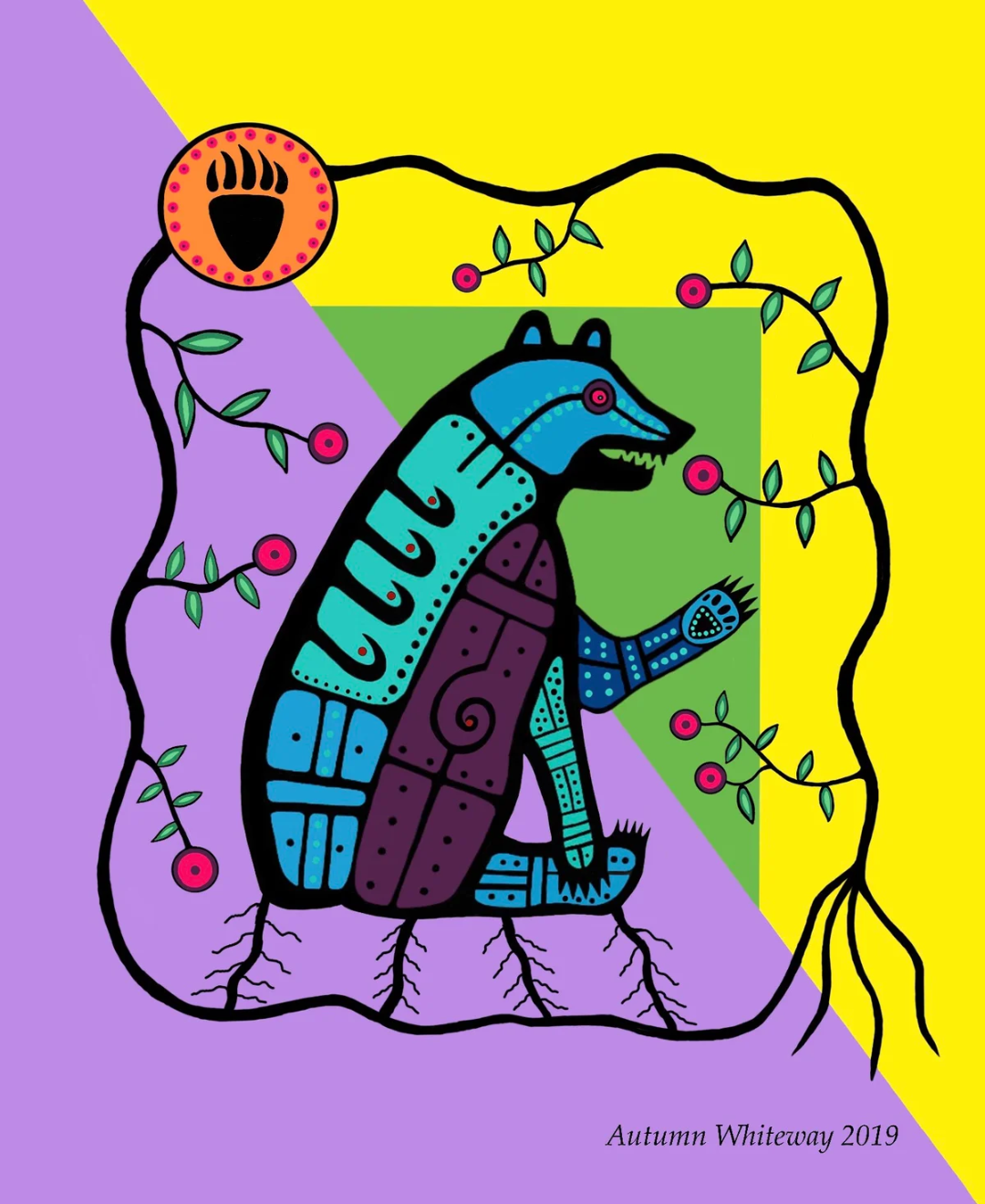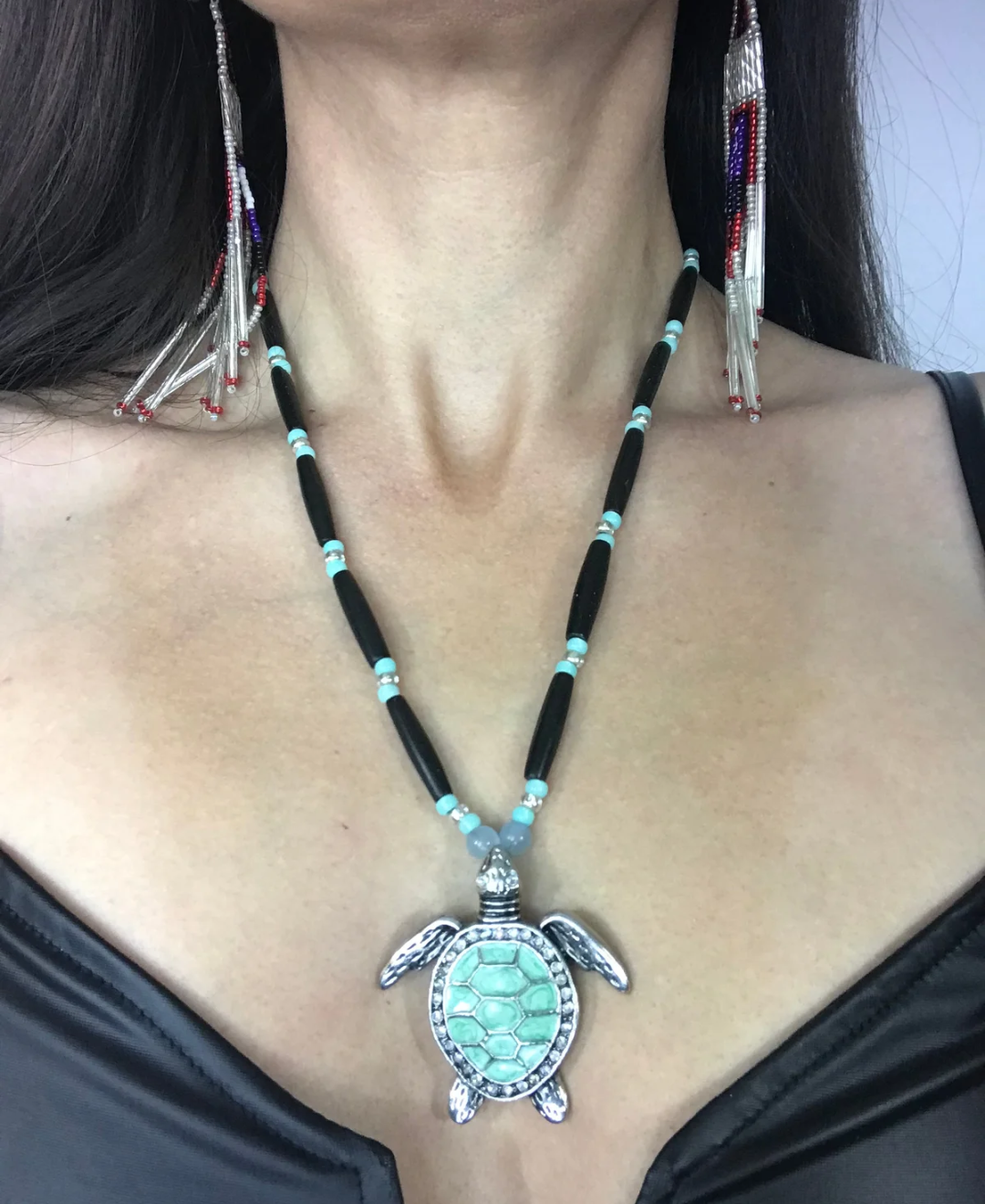 Releaf Aromatherapy
Dale and Aaron Manyguns are an incredible dynamic duo! The Blackfoot and Ukrainian couple have created their own wellness line of essential oils blends, sprays, and salves. In 2020, they added traditional indigenous oils to their line of products. They love sharing stories on the health and wellness properties of these plants for 10 +years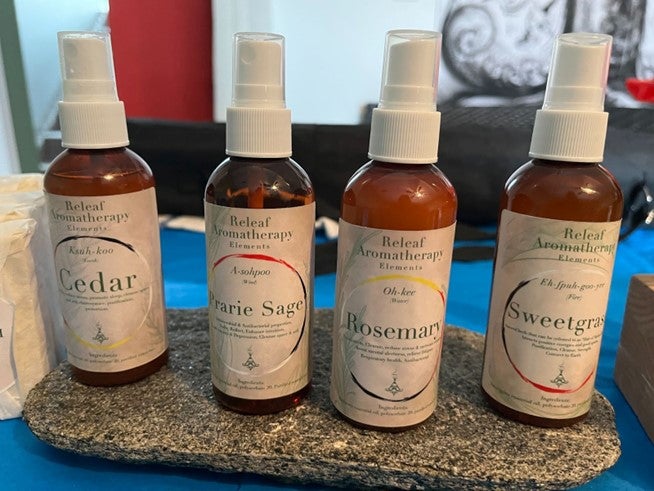 Native Diva Creations
Native Diva Creations was founded in 2015 by owner/designer Melrene Saloy-EagleSpeaker, Melrene Saloy is a mother of 2 and is from the Kainai Nation. Melrene's influences stem from the beading traditions of her family, the black foot people, and the land. Combining her love of crafting, beadwork, fashion, and business Melrene developed Native Diva Creations.
This blend of traditional and modern sets her jewelry apart from everyday jewelry and accessories. Making culturally appropriate clothes that all people can wear respectfully is a large part of what and why she makes what she makes. Staying authentic is what is most important to her, and hand made one-of-a-kind products are what keeps it authentic.
Image Gallery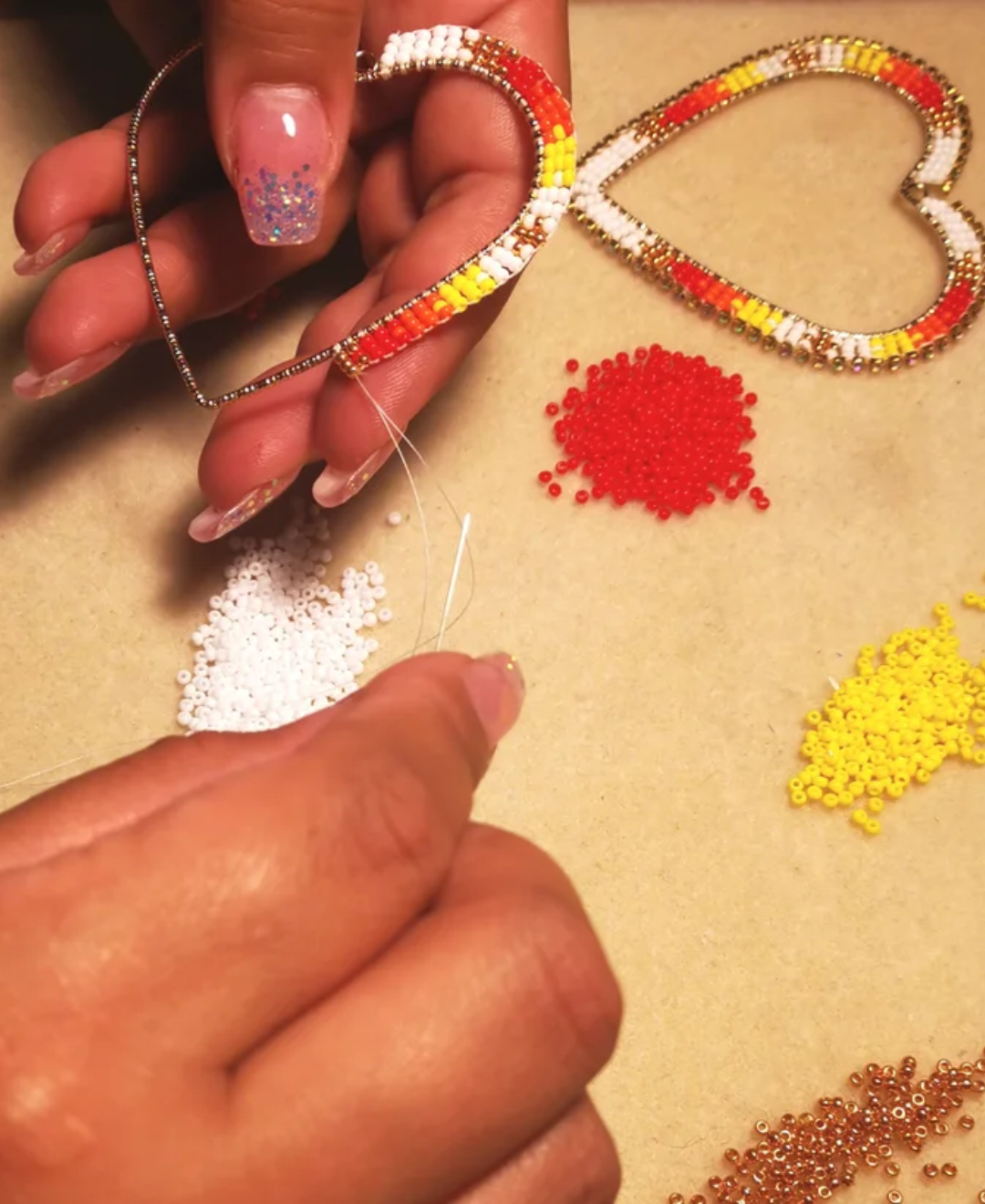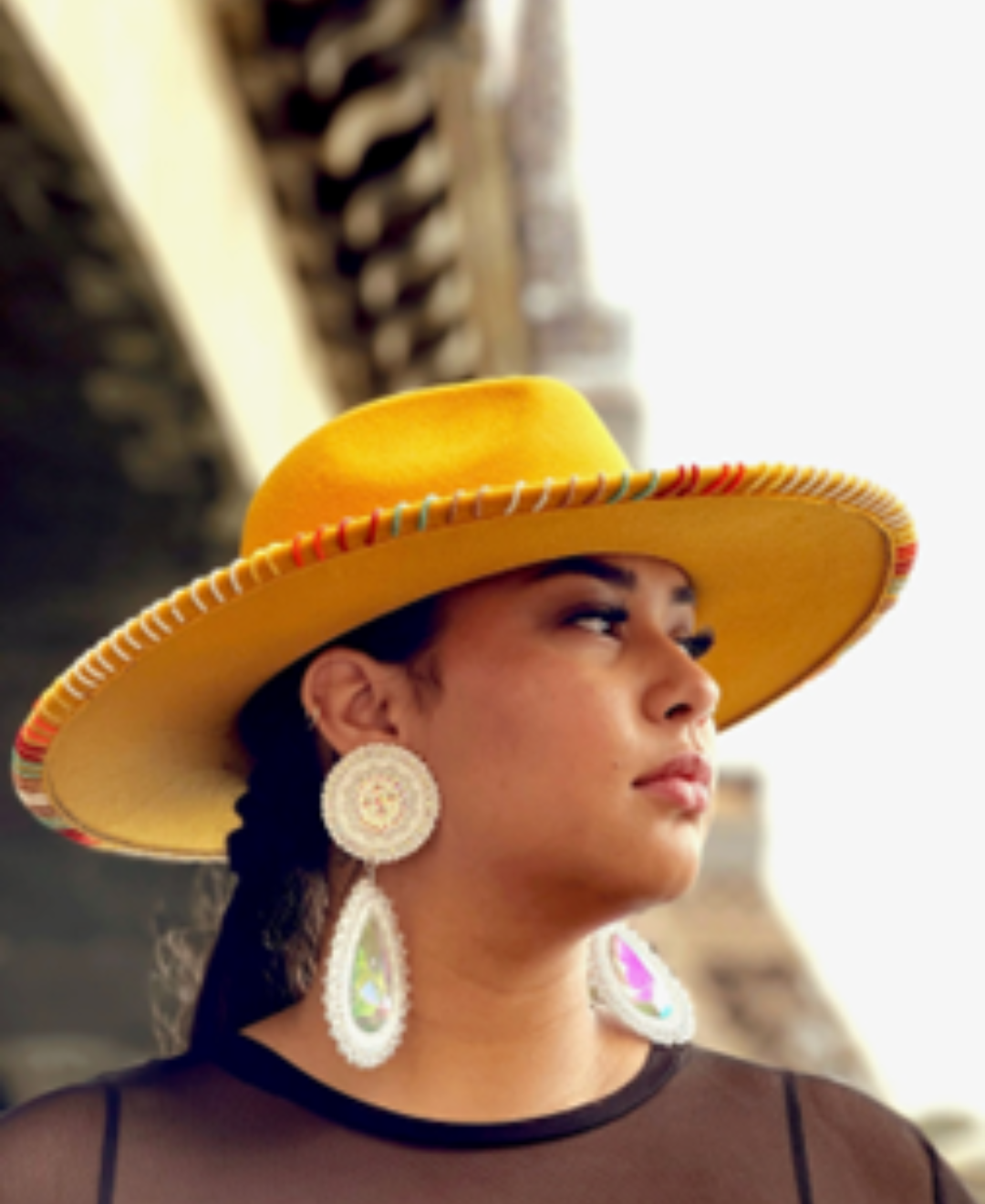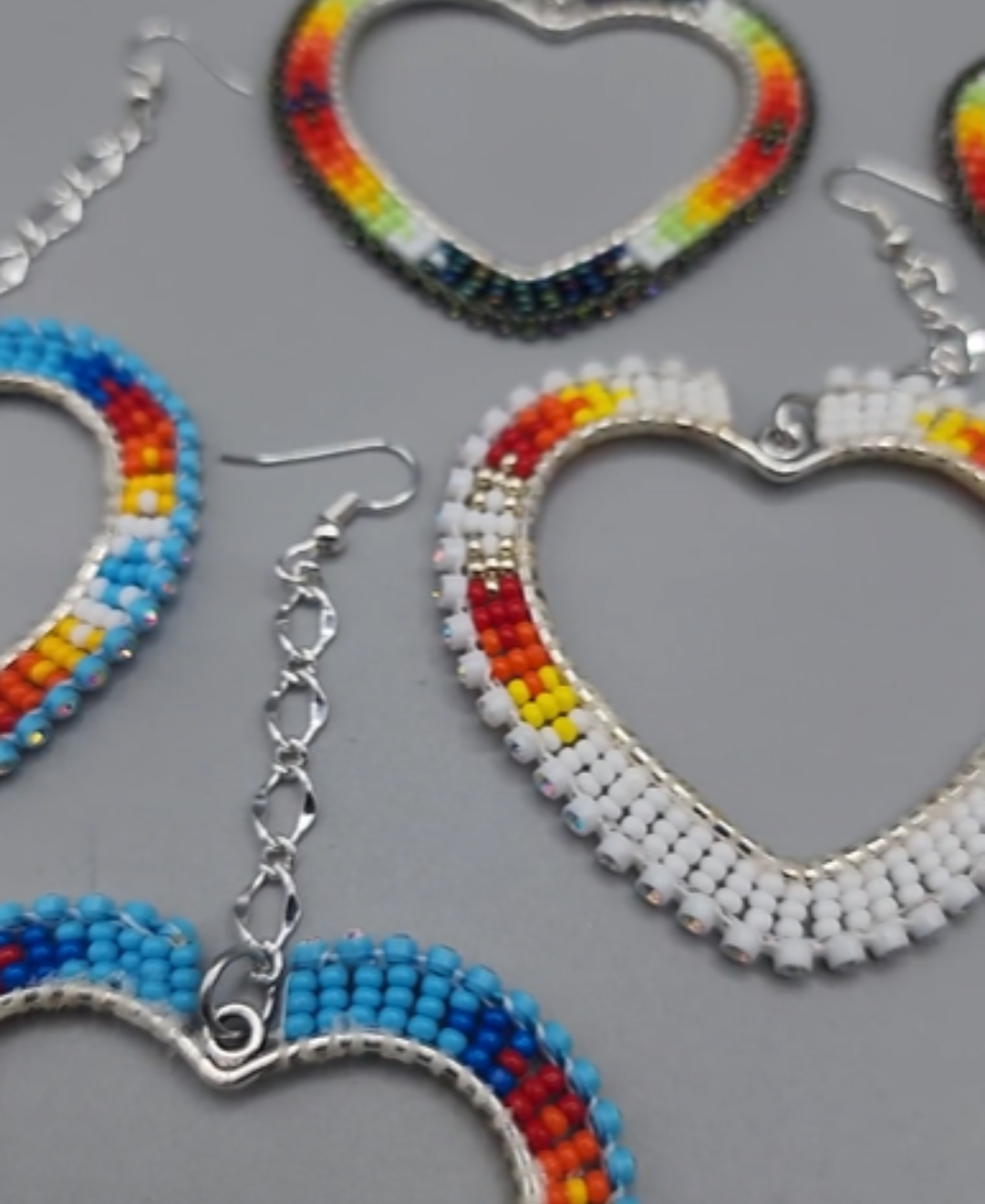 Shepherd Originals
Shepherd Originals/Designs is a family-run business determined to preserve indigenous culture through traditional and contemporary art and crafts. Shepherd Originals sells an array of items ranging from apparel, mugs, and bags to smudge kits and 3D-printed items inspired by indigenous culture.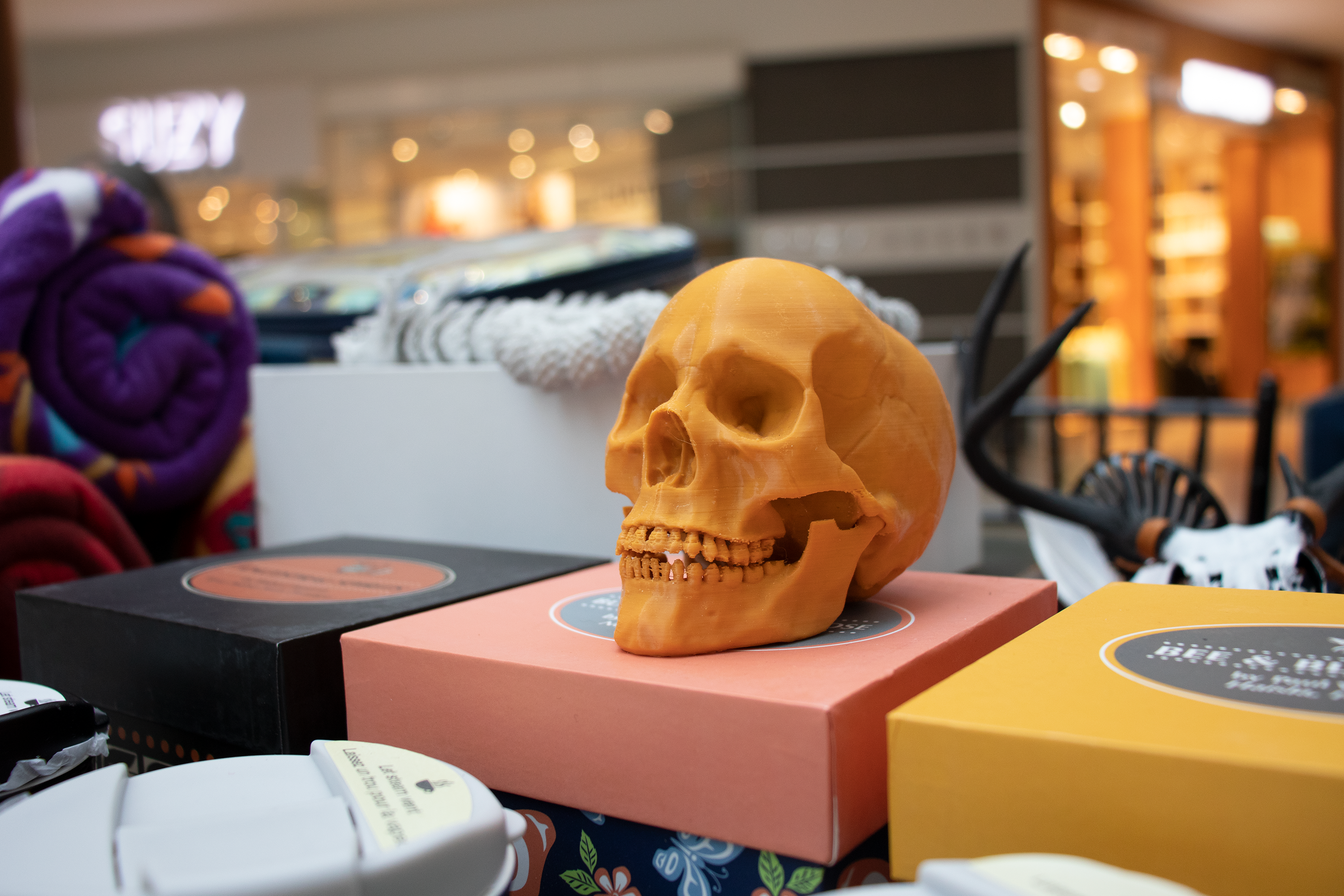 Redman Customs
Owner Chance Bellegarde draws on his personal journey of self-discovery and re-establishing his cultural identity. With encouragement from family and friends, Chance started his own company in 2021 (Redman Customs). Chance's business has quickly grown to include various product lines including woodwork, apparel, jewelry, artistry, and workshops.
Image Gallery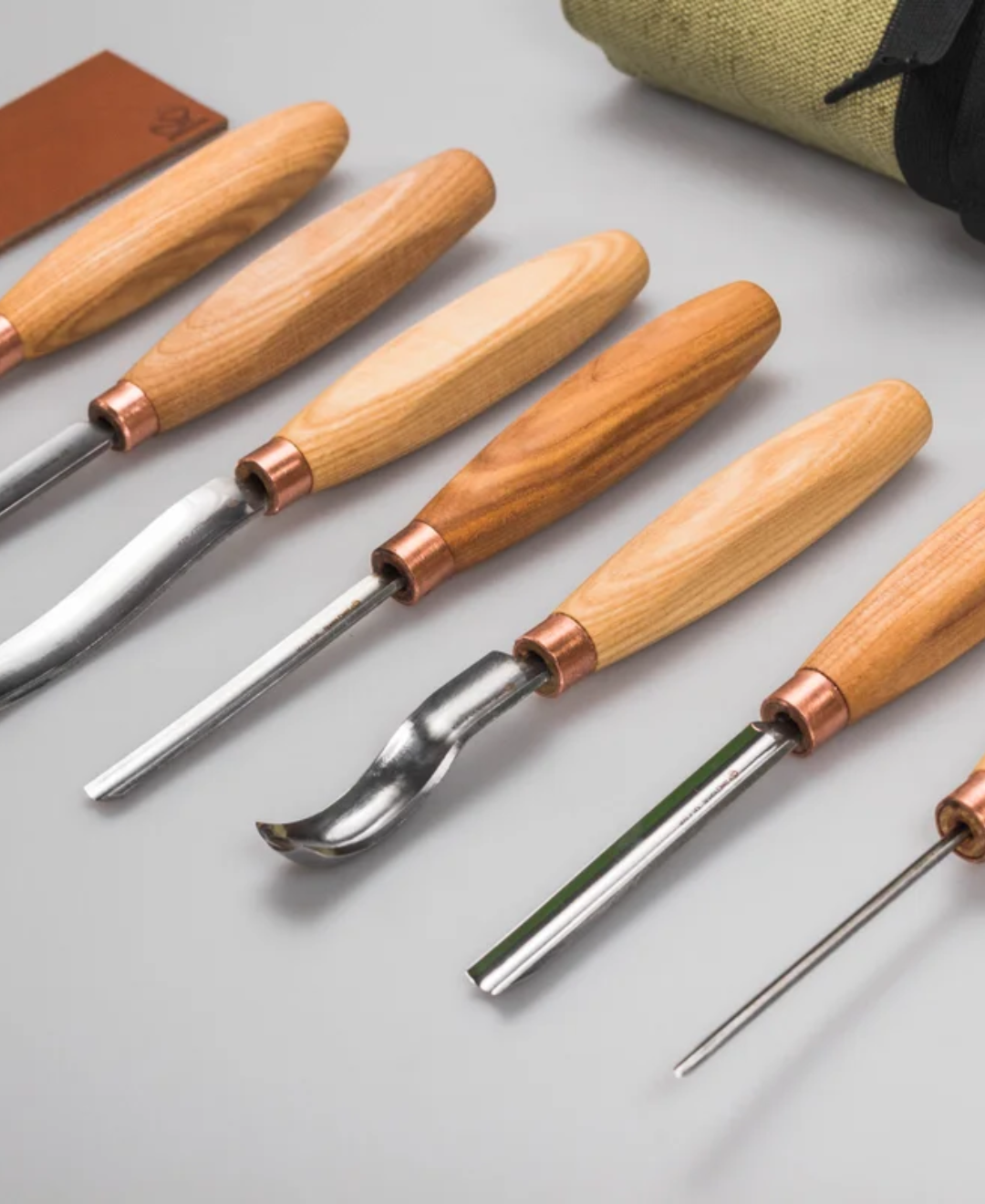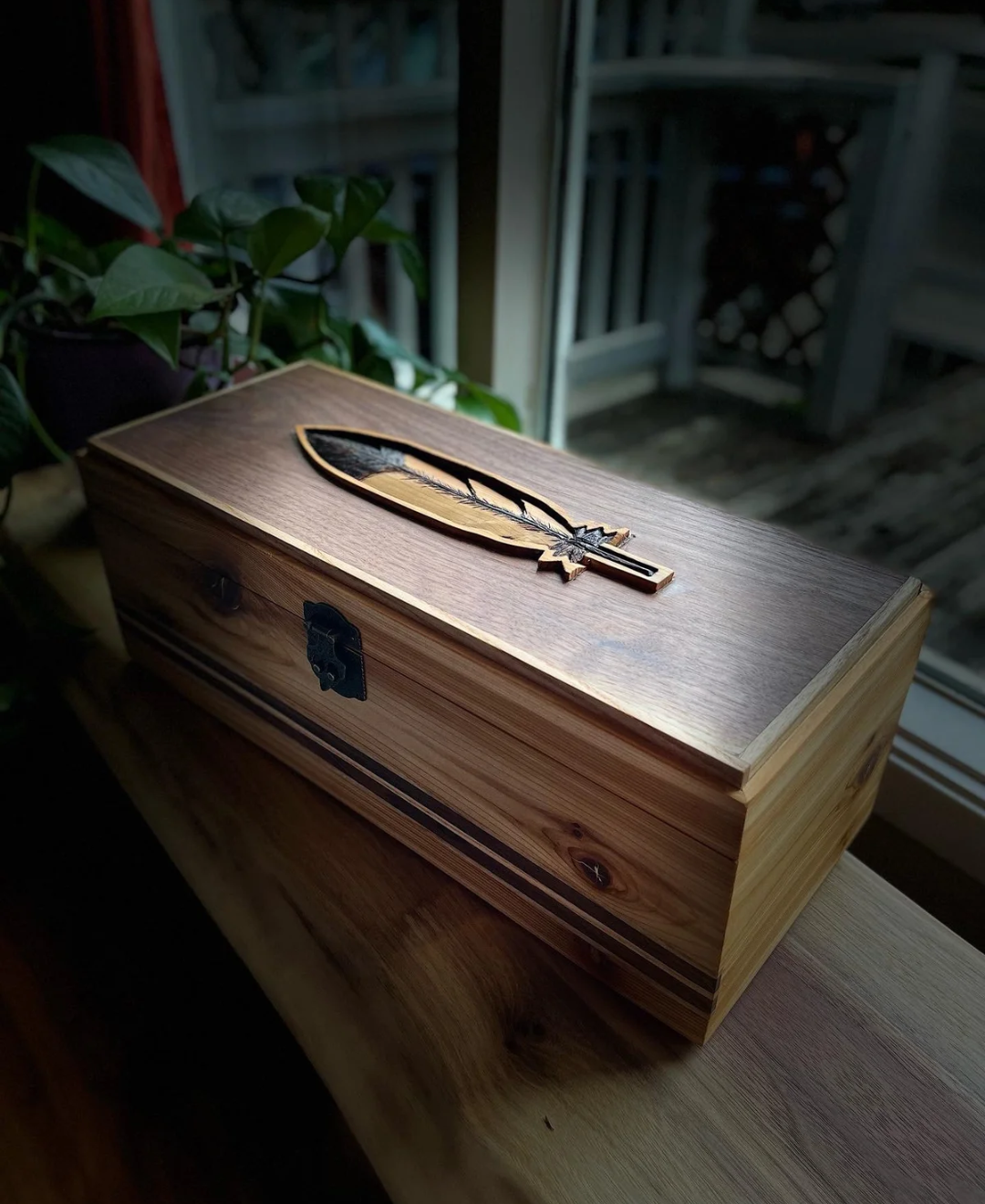 Crafted by TKC
Tanesha Kequahtooway Clearsky is Cree/ Ojibwe residing in Treaty 7 and is the owner of Crafted by TKC. Crafted by TKC provides unique quality handmade items made from crochet/knit as well as Indigenous beadwork. Crafted by TKC aspires to create every handmade item with love!
Image Gallery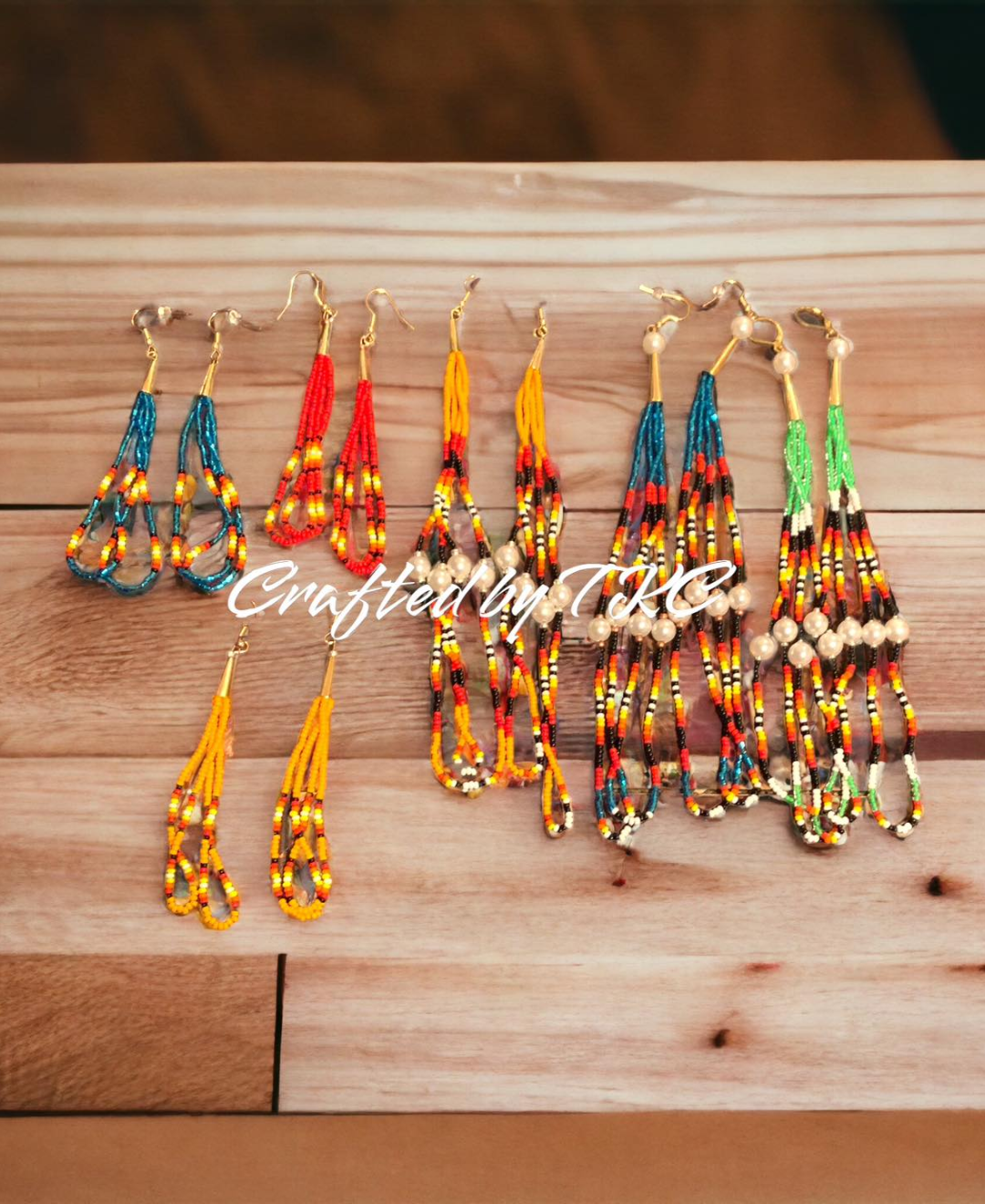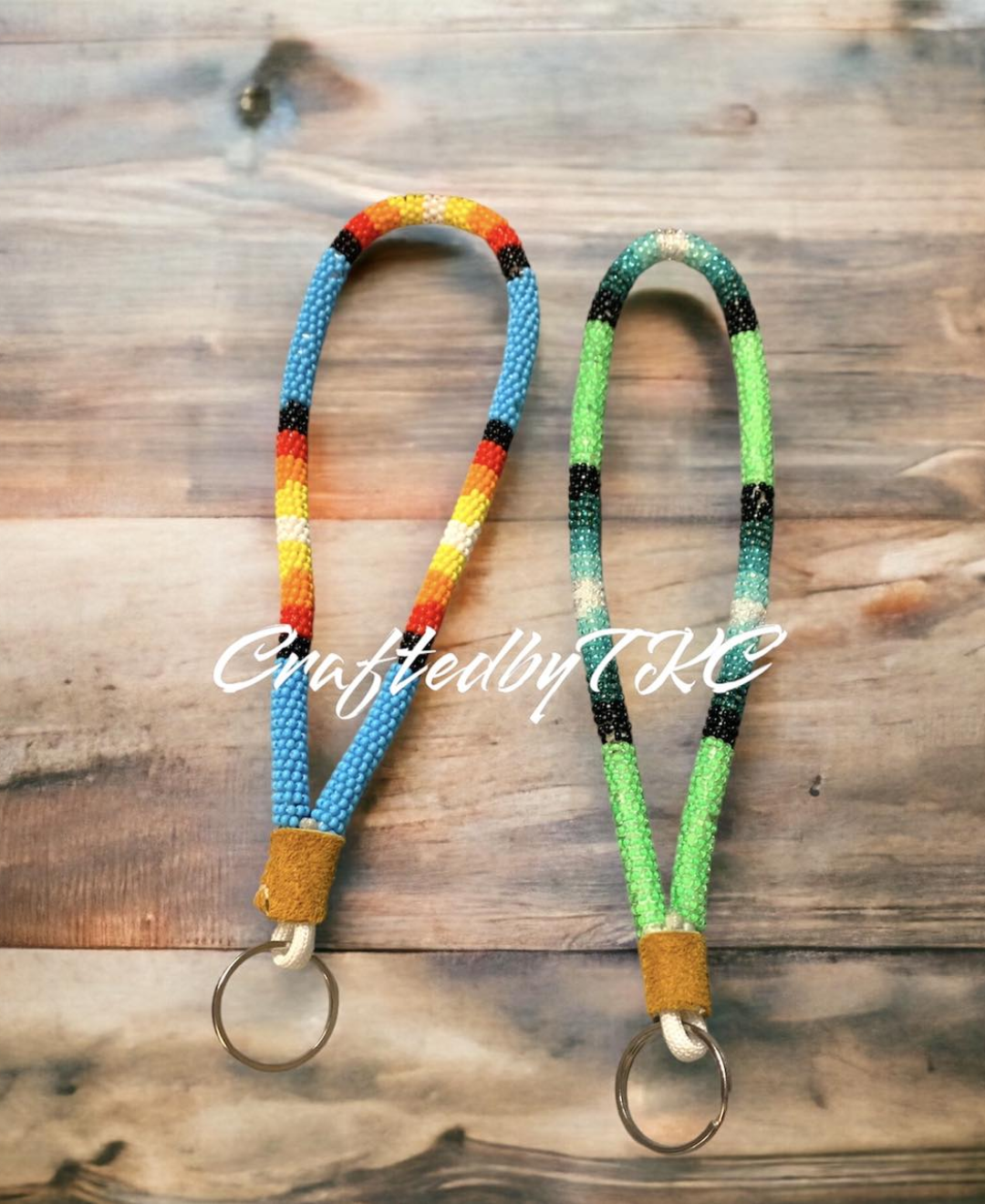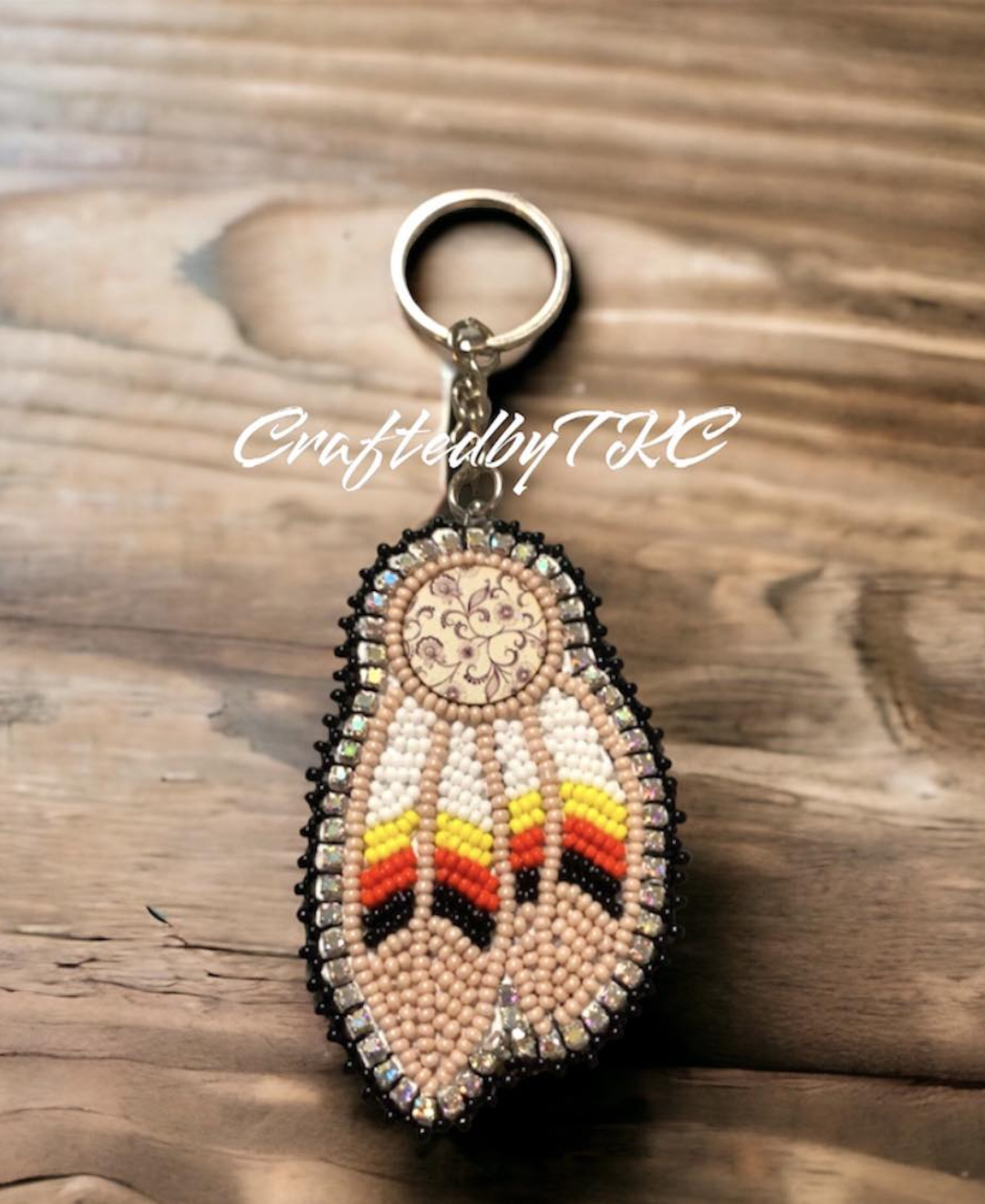 Rider Native Art
A member of the Bearspaw First Nation, Keevin was raised on the Stoney Nakoda Eden Valley reserve located west of Longview Alberta in the foothills of the Rocky Mountains.
Keevin is a self-taught artist. A love and respect for nature and the traditional ways of life have always been an inspiration for Keevin as depicted in much of his work.
Keevin began drawing at an early age, for him, drawing was a means of escape, today he creates to inspire others.
Keevin is the creative artist behind several murals located throughout Southern Alberta. His most recent commissioned mural, "Story Tellers" is located in the Calgary Central Library's Indigenous Interpretive Centre.
Image Gallery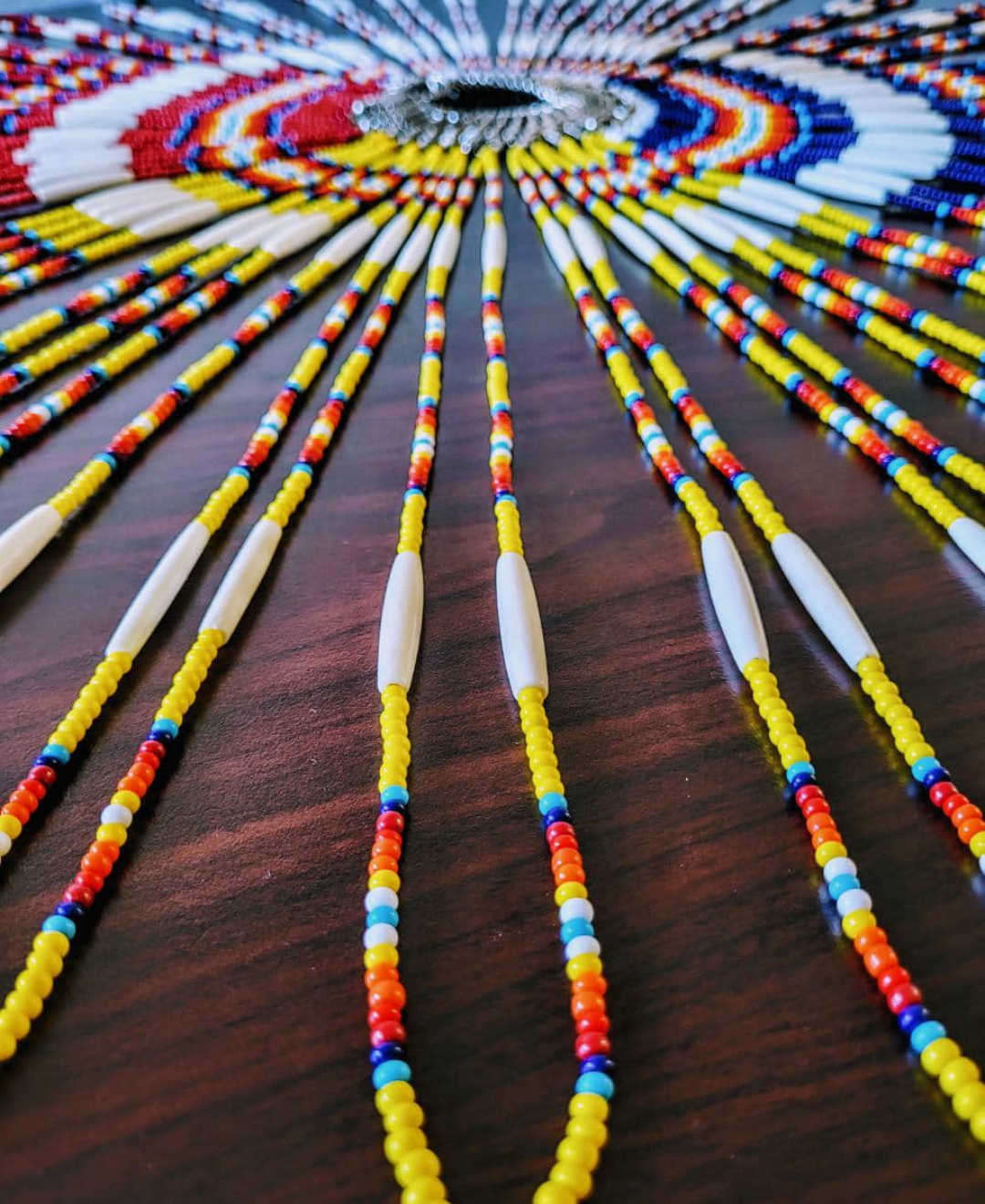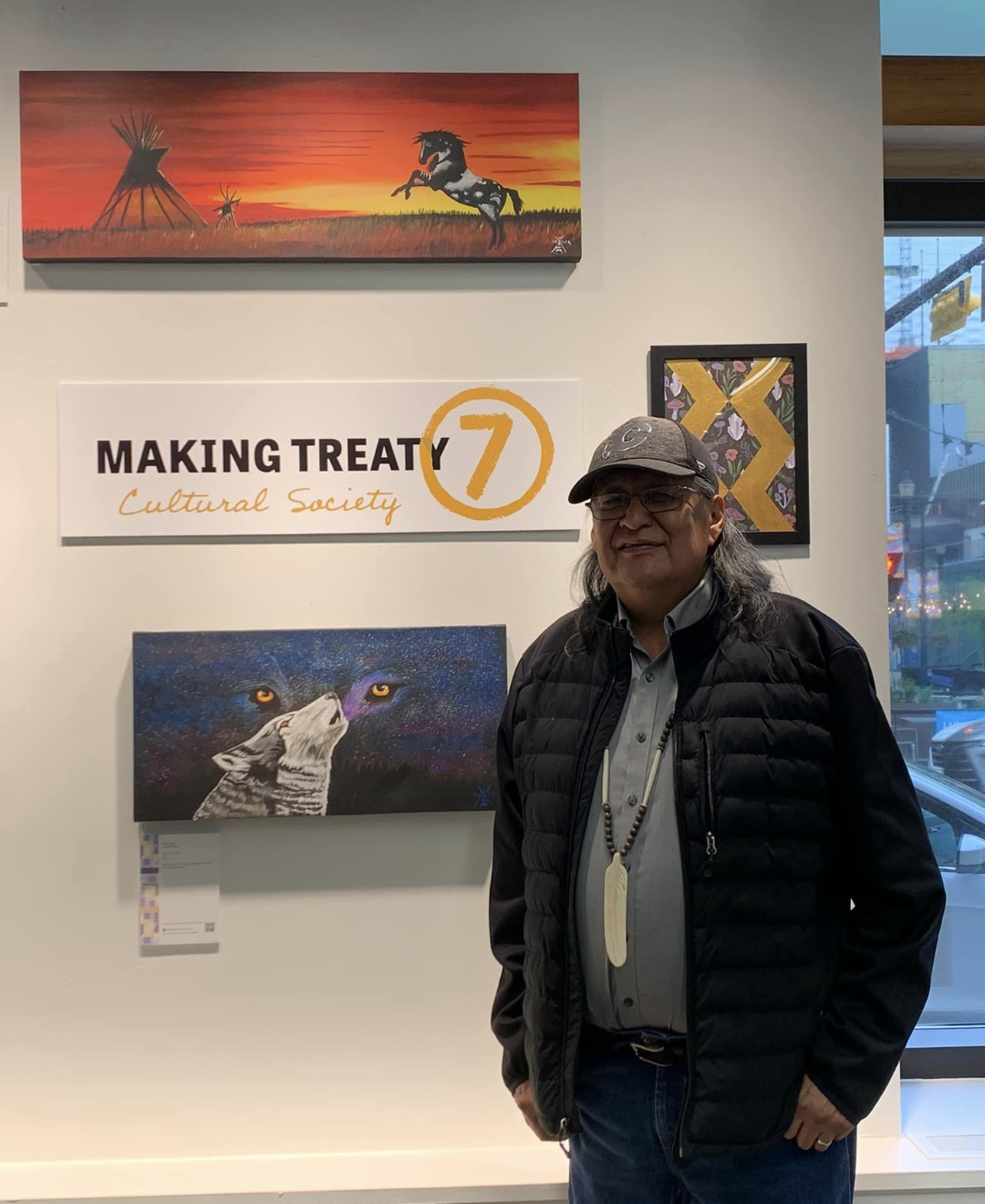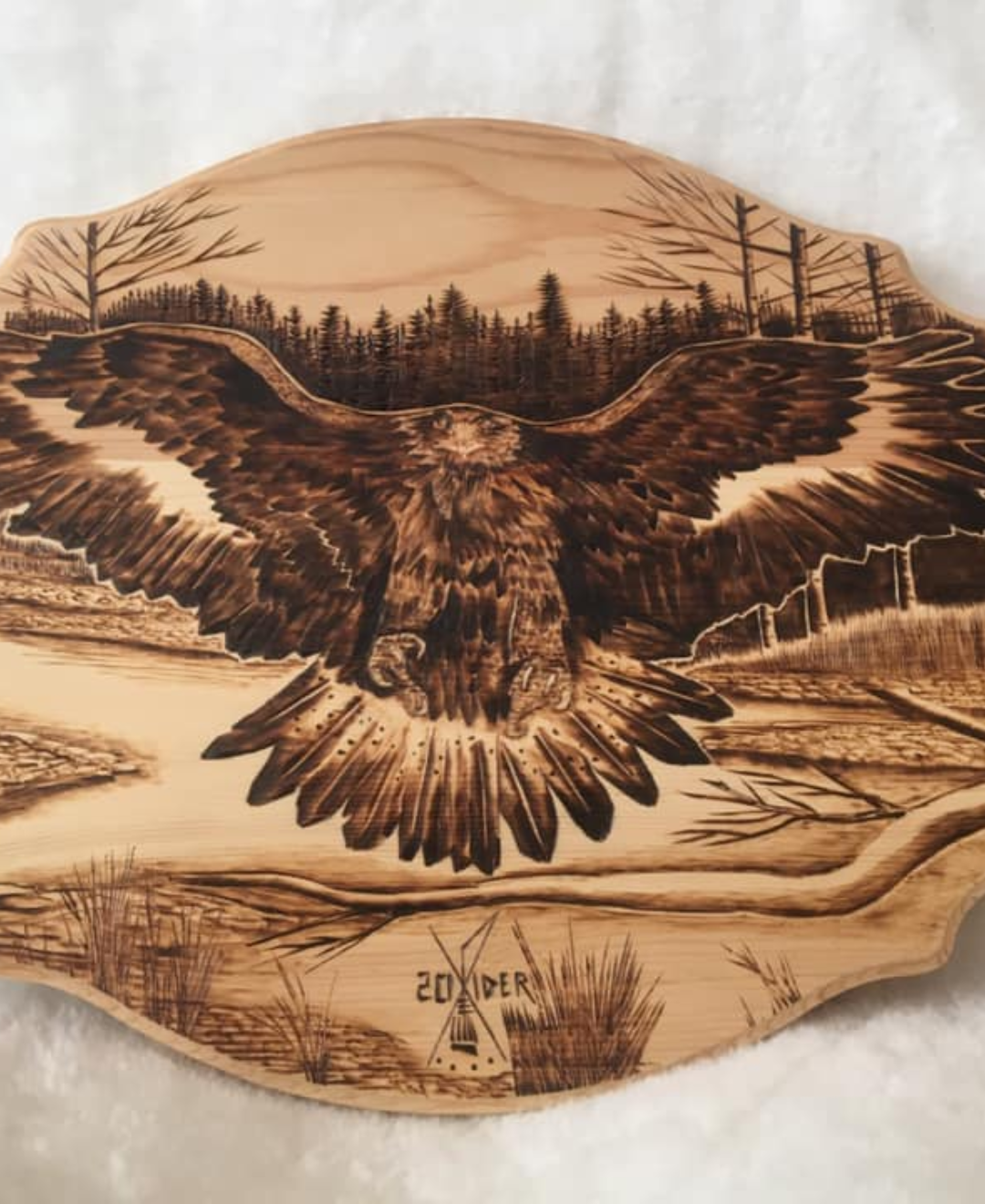 My Inuvialuit Scrunchies
Auora Ellwand started My Inuvialuit Scrunchies here in Calgary as a form of self-expression. She's always loved having her hair all done when she was little and this continued into adulthood. She wanted to find a way to give that experience to others and have fun picking and choosing different colours, patterns, and feels!
Stop by to say 'Hi' and add some fun to your hair!
Image Gallery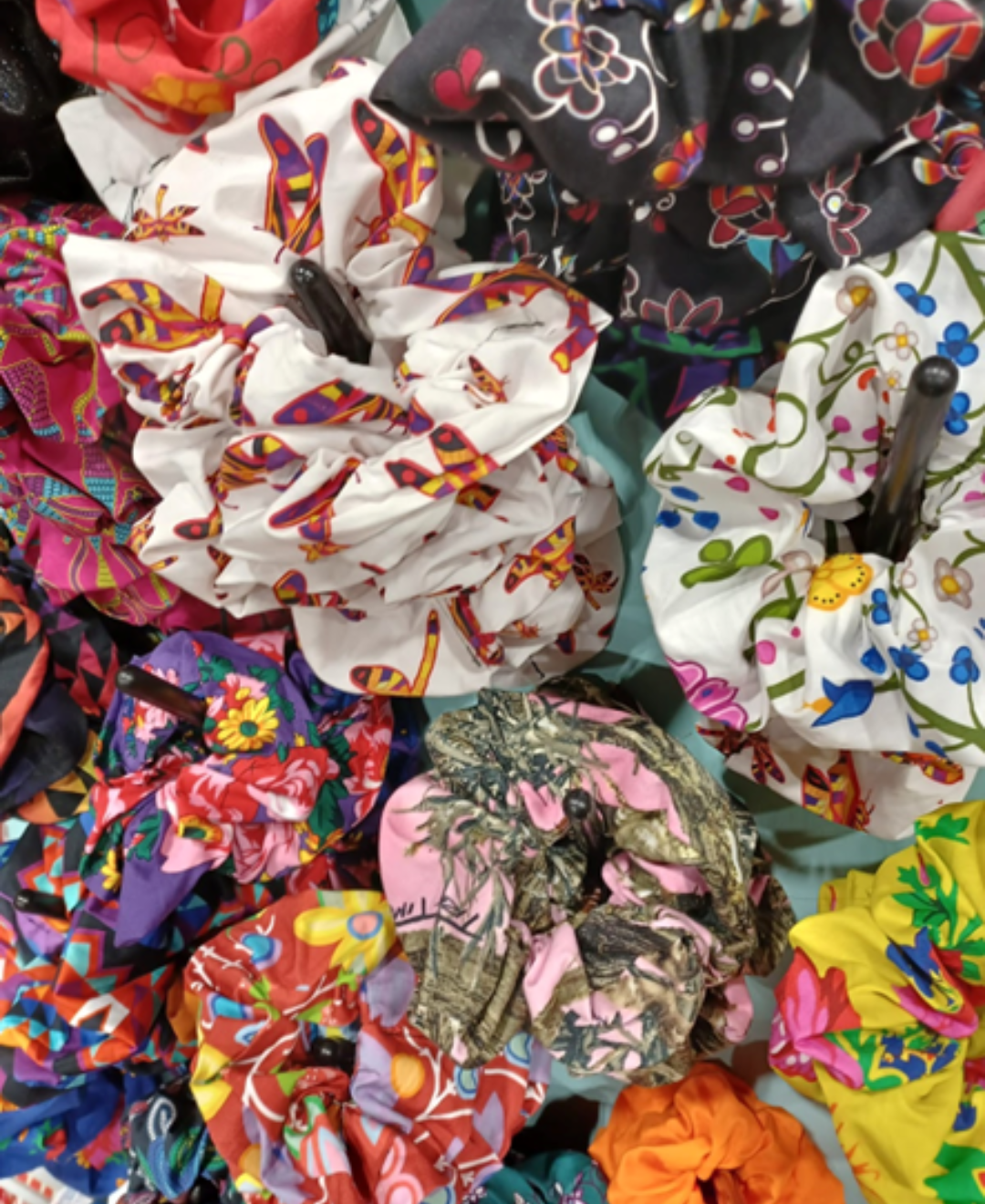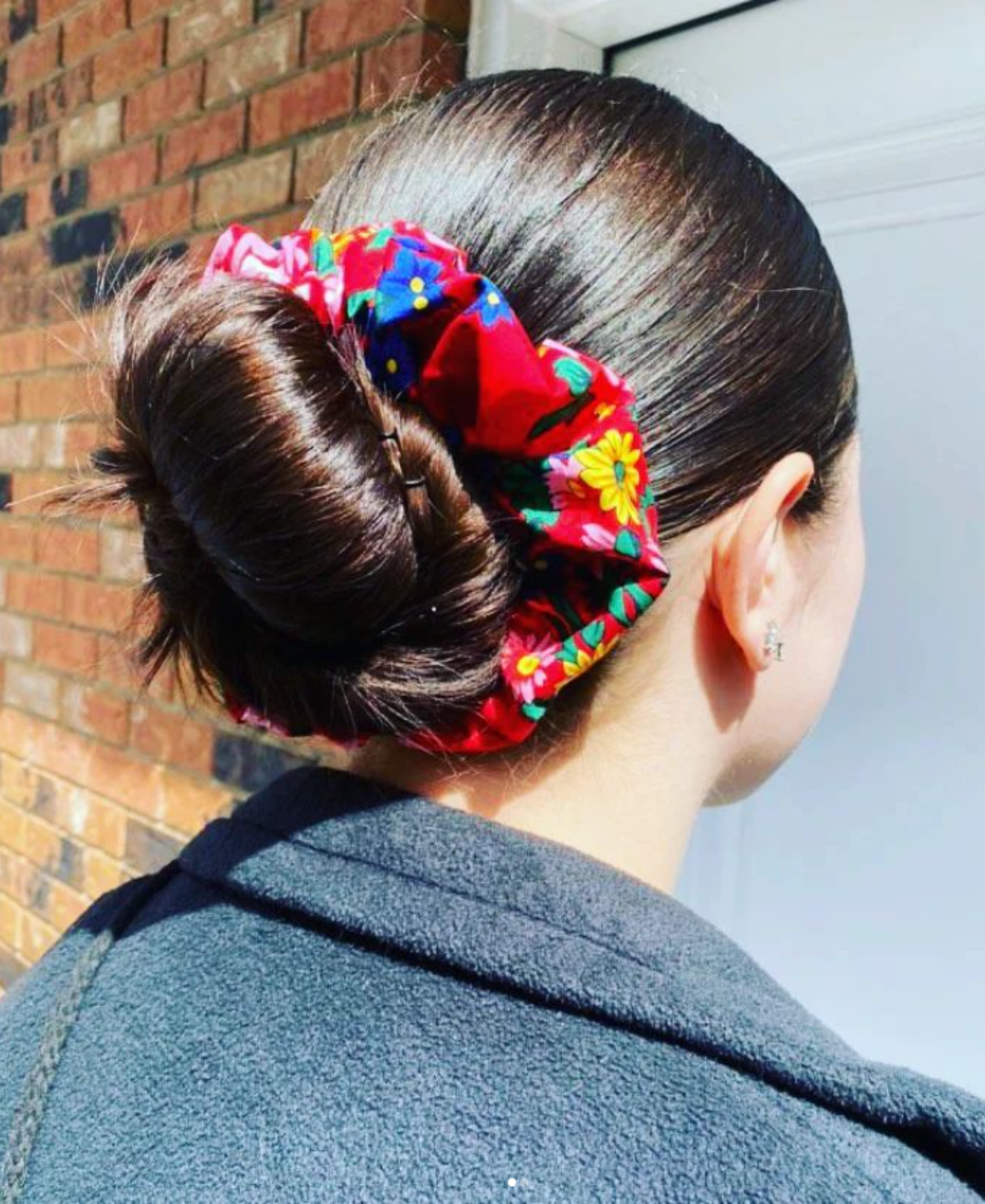 OG Native Arts
OG Native Arts is a local business, brought to you by James Brittain, that specializes in geometric contemporary artwork and has expanded into leather-painted original works as well as men's jewelry.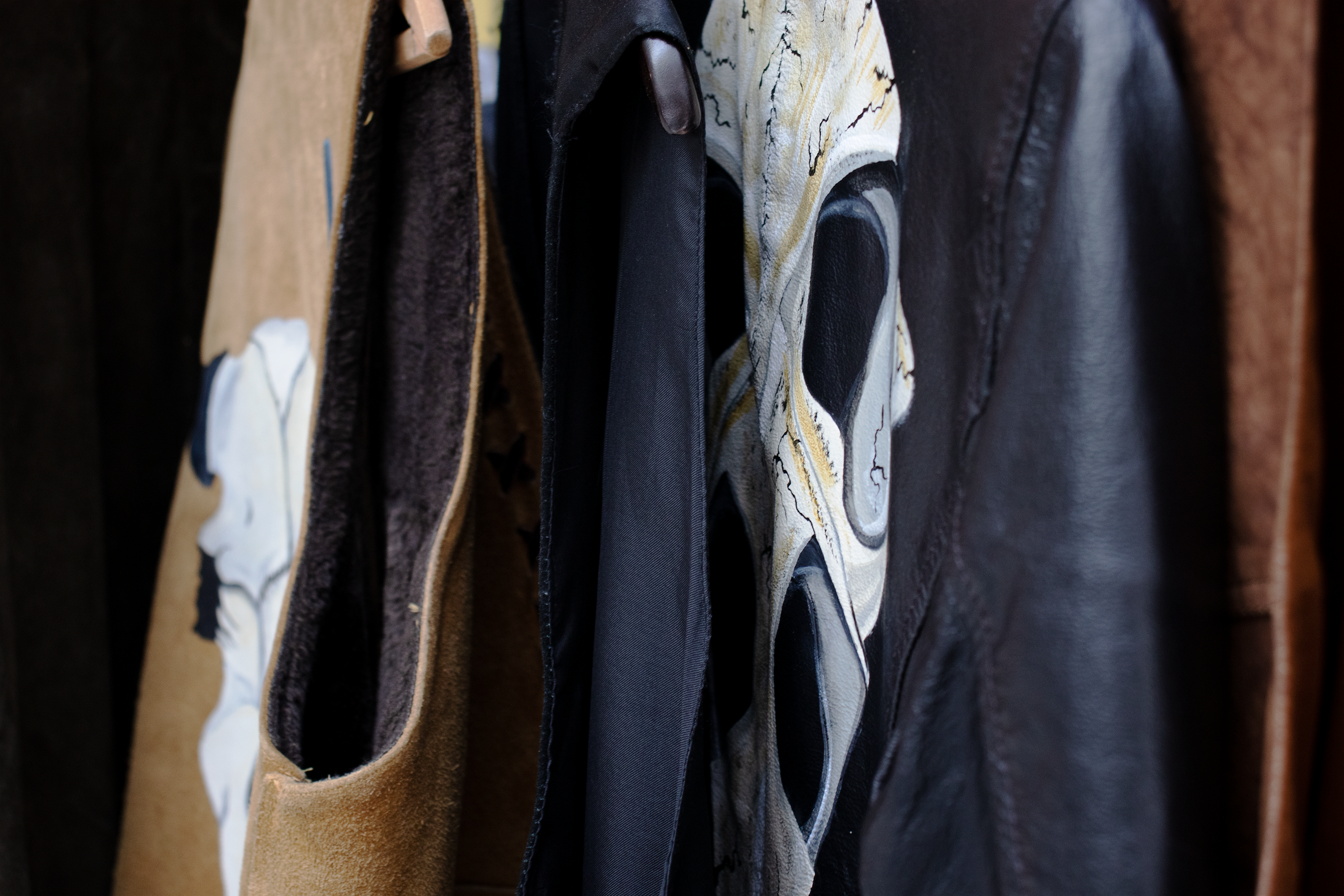 Loretta's Wellness Circle
Loretta Tuttauk is a professional consultant and business owner of Loretta's Wellness Circle. With prayer using the teachings from Ancestors and Elders, she shares the learnings and creates products that utilize the traditional medicines in our everyday lives.
She is a Métis Cree woman, and her spirit name is Mikoh Sîsîkwan Iskwew, Red Rattle Woman. Winding down and letting go of smudge is really important for self-care, which is why she's created products for well-being using the Four sacred medicines Tobacco, Sage, Sweetgrass, and Cedar. She's harvested these medicines using tobacco to make my creations in smudge ceremonies and prayer.
Image Gallery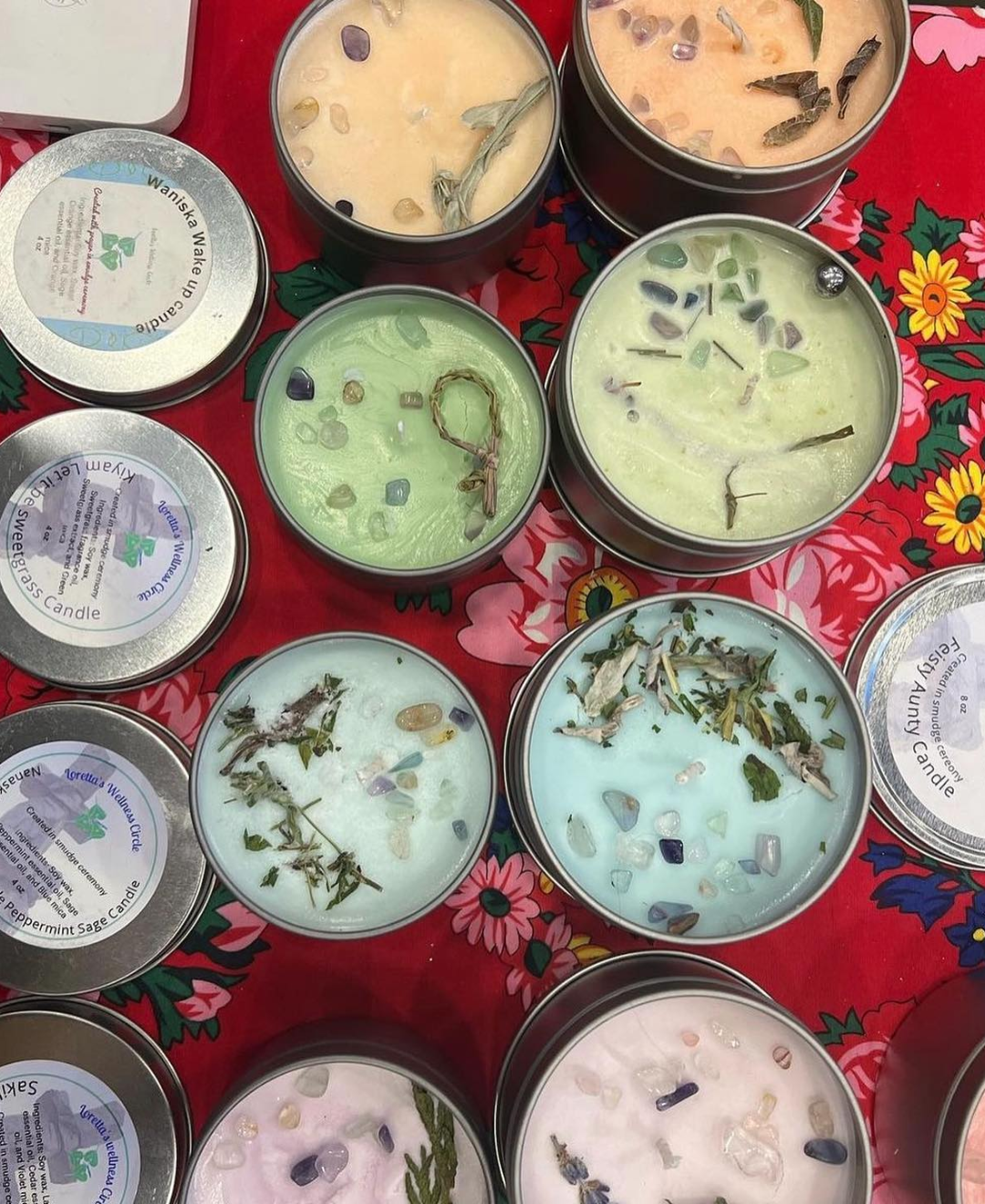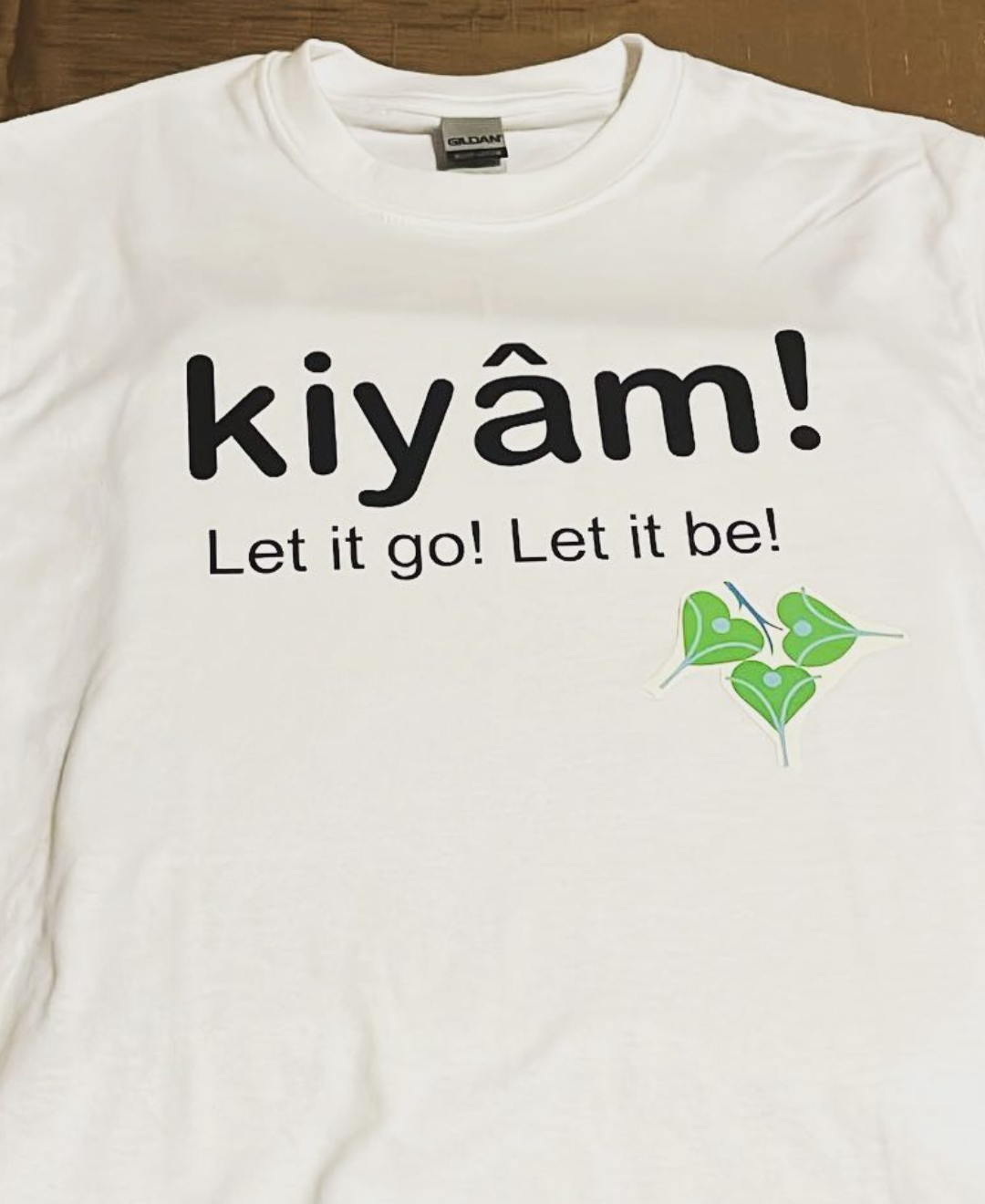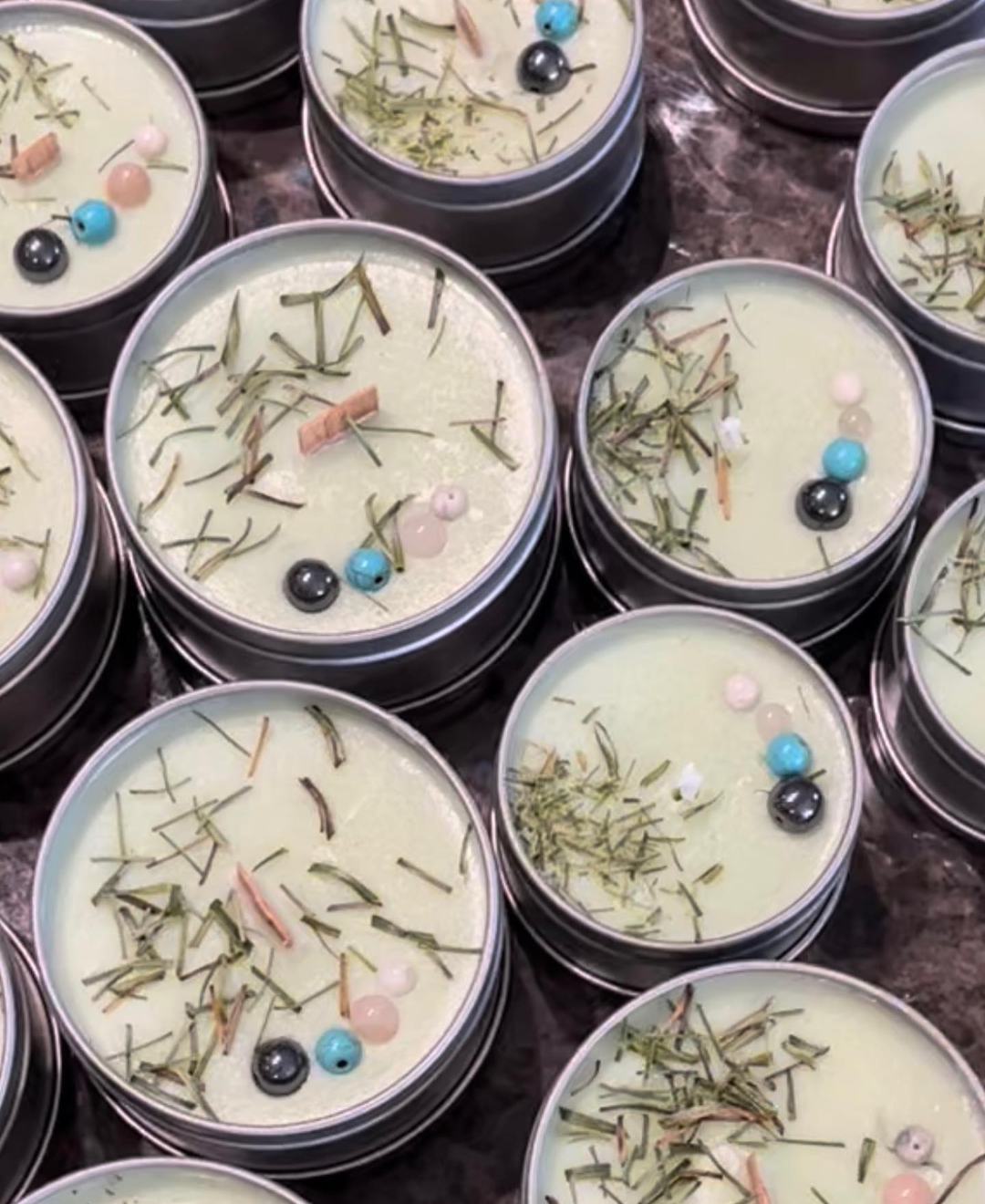 What is Indigenous History Month?
June is National Indigenous History Month. It invites Indigenous Peoples to celebrate their history in the spirit of pride and preservation. For non-Indigenous Canadians, it is an opportunity to learn and show recognition of the role Indigenous Peoples have played and continue to play in shaping Canada.
What is National Indigenous peoples day?
June 21st is National Indigenous Peoples Day. On this day all Canadians are invited to recognize and celebrate the unique heritage, diverse cultures, and outstanding contributions of First Nations, Inuit, and Métis peoples.
Join Southcentre's Indigenous Artisan Market – Friday, June 23 & Saturday, June 24 in partnership with Authentically Indigenous Inc.
Get Involved
Looking for ways to get involved? Check out our blog embracing Indigenous Art and Entrepreneurship at Southcentre Mall. The best way to gain a deeper understanding of First Nations, Inuit, and Métis experiences is through their own voices. Enjoy Indigenous storytelling by picking up a book, attending a show, watching a movie, or listening to music from Indigenous artists.
Learn More
Meet Authentically Indigenous
Authentically Indigenous Inc. is a local organization that supports local Indigenous creativity, arts, and culture by creating and curating markets, cultural events, opportunities, and services; craft workshops, land-based learning, and cultural knowledge workshops facilitated by local Elders and knowledge keepers.
Melrene Saloy-EagleSpeaker
Co-Founder
Entrepreneur extraordinaire!
Melrene is the creator behind the brand Native Diva Creations.
You can check out her website at: www.nativedivacreations.com 
Autumn EagleSpeaker
Co-Founder
Creative & Innovative!
Autumn is the maker behind Falling Leaves Designs.
You can see her work on her IG: @falling_leaves_designs