24/7 Security
Need assistance? Our Security team patrols and monitors Southcentre Mall and its parking facilities 24 hours a day, 365 days a year.
Call us: 403-835-4301
Phone Charging Stations
We have three charging stations located throughout the centre. View on map.
Wheelchairs
Available for loan from our Guest Services desk. View on map.
SPC Card
Student Price Card can be purchased at our Guest Service desk. For more information and to view the terms and conditions, please visit SPCcard.ca.
Auto Aid Services
Our Security team can provide helpful auto services including battery boosts and assistance with flat-tires. Personal escorts to your vehicle are also available. For more details call Security at (403) 835-4301.
Gift Cards
We offer various options for purchasing gift cards:
View all Southcentre Mall gift card options here.
Family Care
Family Washroom – Southcentre Mall offers three family washrooms equipped with change tables
Nursing Room – For your convenience, the centre has two nursing rooms
Expectant Mother & Small Children Parking – Southcentre Mall has designated parking stalls for expectant mothers and visitors with small children near each entrance.
Kids Play Area – Southcentre's indoor play area (ROAR) is open for visitors.
Please note the play area is closed from 9 am – 10 am and 3 pm – 3:30 pm for cleaning.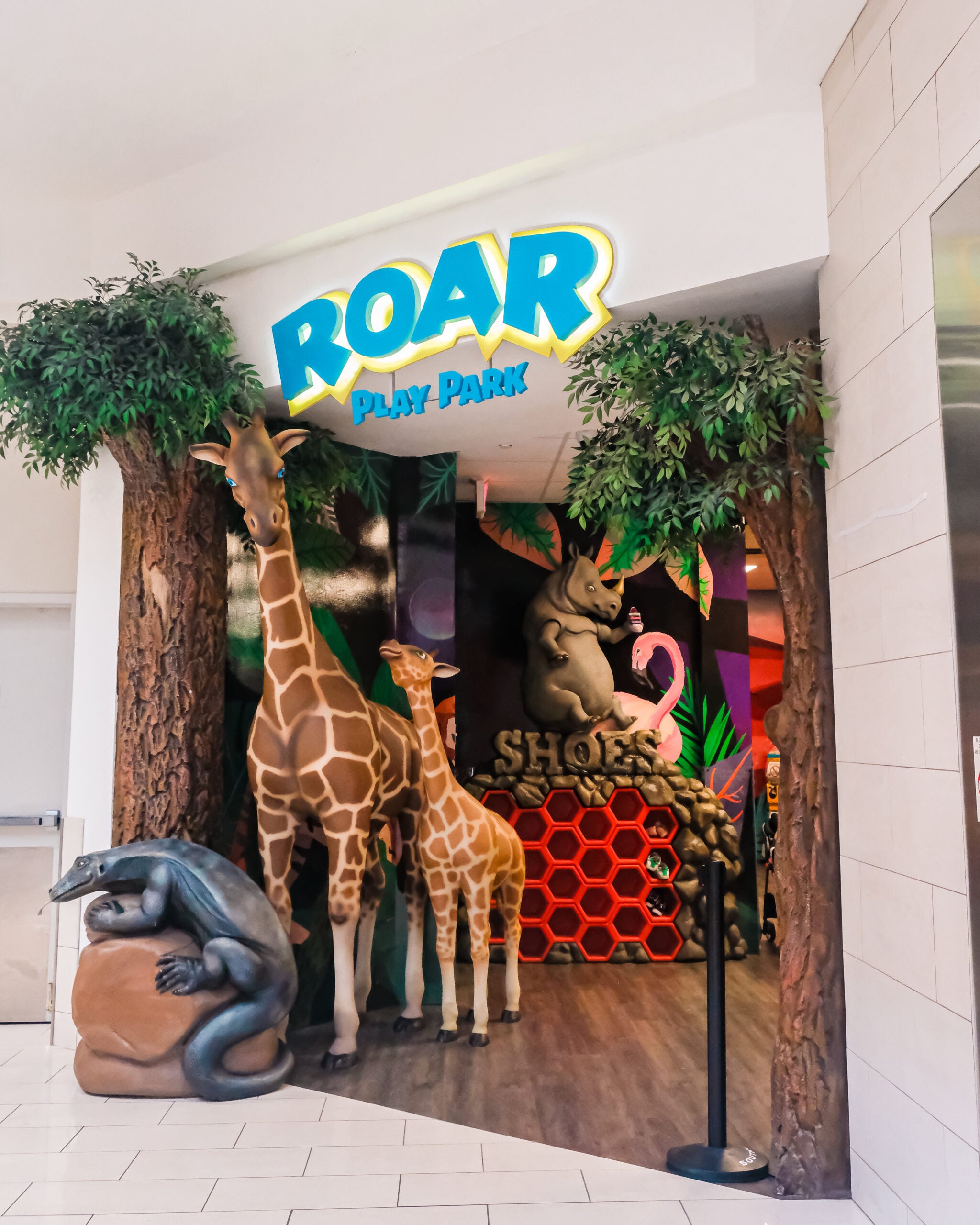 Pet Policy
Pets are not permitted in the centre – only service animals are allowed.
You are welcome to bring your pets to PetSmart through their exterior entrance.
Mall Walking
Our primary concern is the safety of our guests and tenants, therefore, mall walking is not permitted at this time.
Bicycles
Connected to Calgary's network of cycling routes, Southcentre is designed to be easily accessible for cyclists and offers bike racks at the following Entrances:
North Entrance near Scotiabank
Outside Sporting Life's Entrance