The Unique Experience of Earls Southcentre
The Earls vision is to be a collection of independently compelling restaurants,
each reflecting the personality and culture of the communities they service.
Image Gallery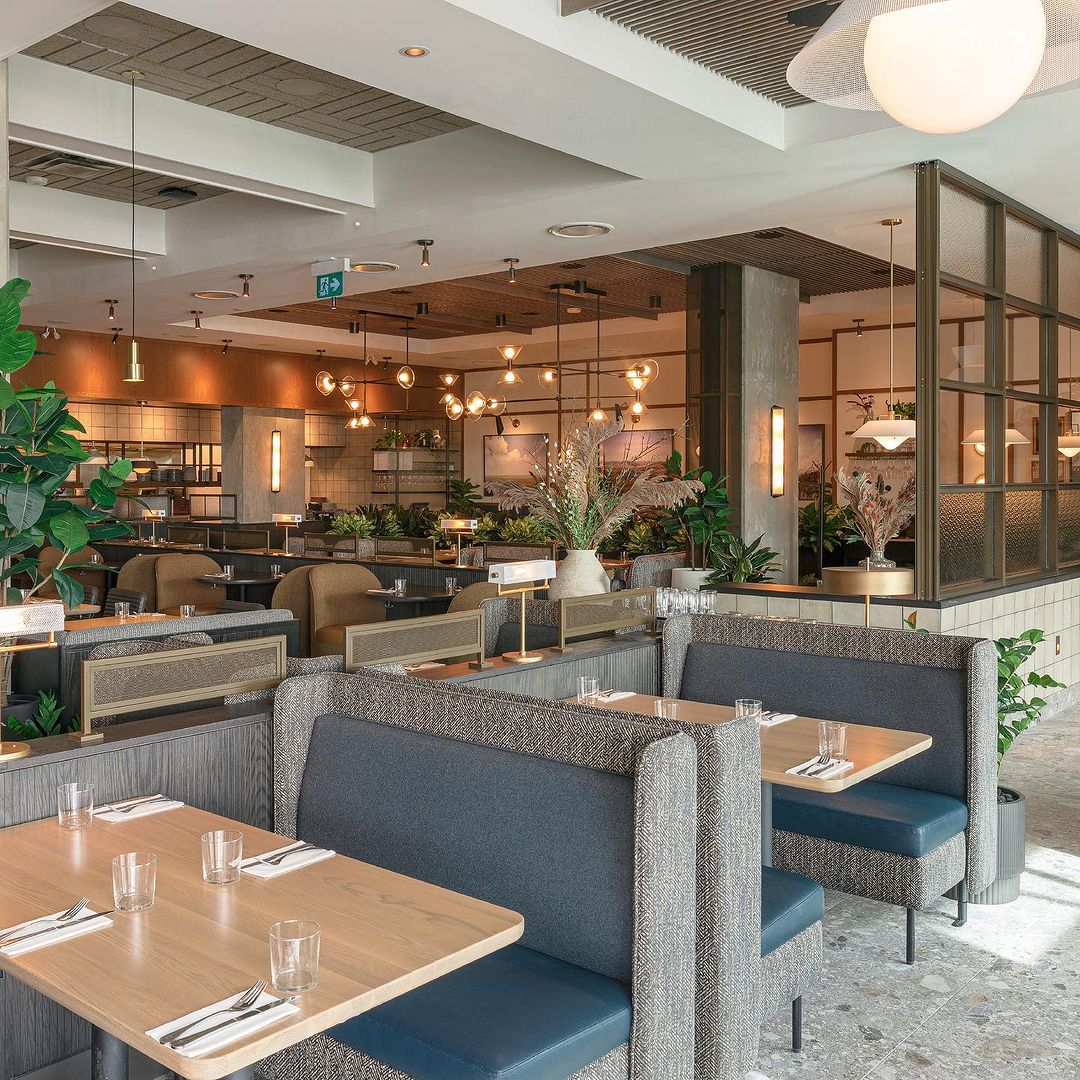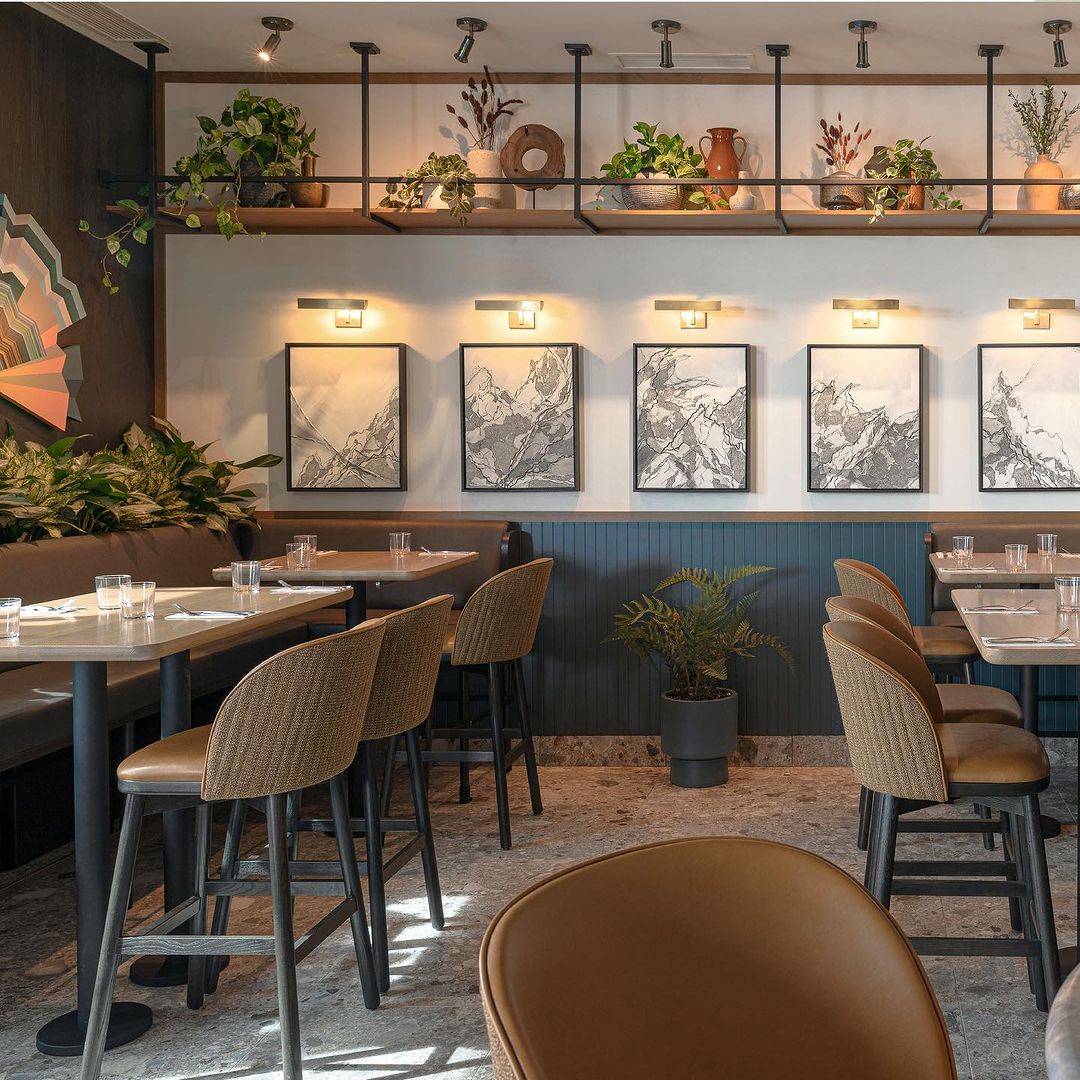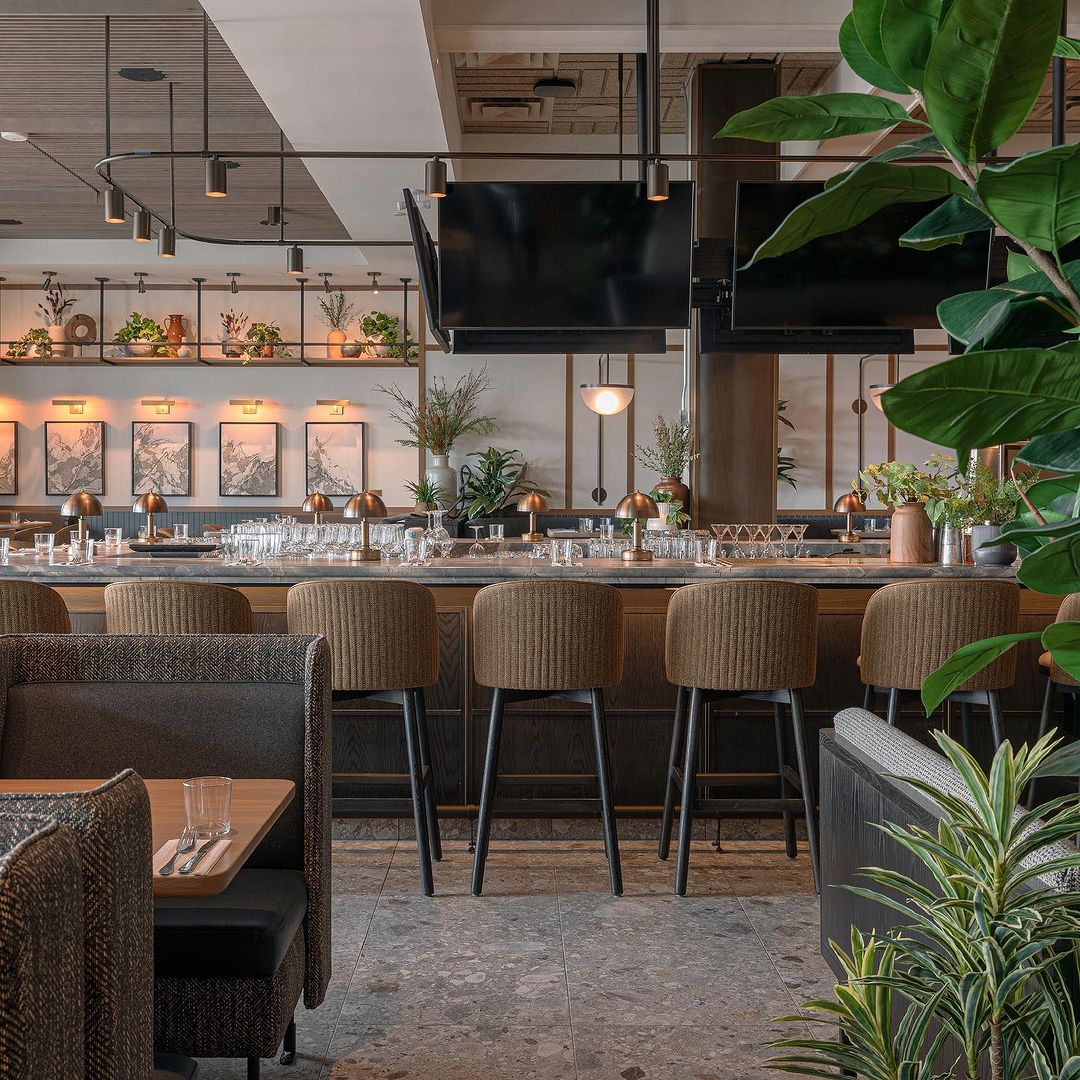 Supporting local culture means supporting local artists. With this spirit in mind, Earls has commissioned both renowned and up-and-coming artists from Calgary and the surrounding areas to create works for the Group's corporate collection, which now includes more than 600 individual pieces. Each piece of artwork expresses the energy and vibe of Southcentre, while complementing the warm and earthy atmosphere of Earls Southcentre.
Earls believes that art enriches the design of the space, creating a connection between the location and its community, and also serving as an intriguing conversation starter. The result is that each Earls location feels local, maintaining elements of comfort and familiarity, while introducing guests to the vibrancy of its surrounding art, design and cultural communities.
Explore the minds of some of the most compelling artists featured at Earls Southcentre below:
Meet the Vision Maker
GZ Art Co.
www.gzart.co
grace@gzart.co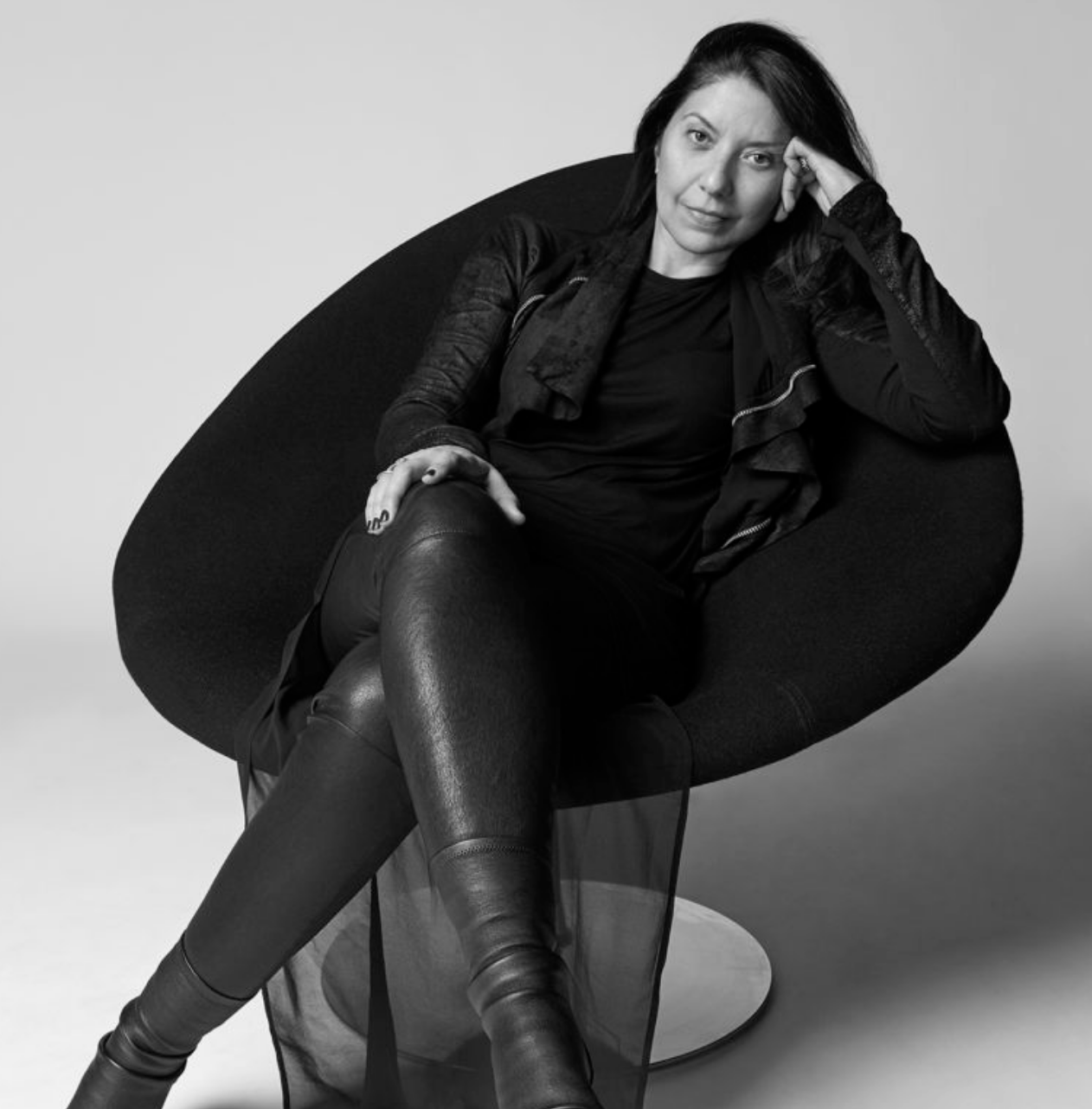 Grace Zeppilli brings her keen eye to the worlds of design and art consulting for hospitality, corporate and private clients. Her unique background and experience includes studies in business and art history and a highly successful career in fashion retail and merchandising collections — honing her sense of colour, pattern and proportion to create visually stimulating spaces for many of the world's top design and fashion companies.
Believing that 'art is the soul of a room', Grace works with both emerging and established artists to create environments that draw people in, evoke emotion and establish a sense of place.
Morgan Cupido
SHE/HER
She is currently exploring self-expression in many different styles, she is a self-taught artist and heavily inspired by the raw textures and colours of the earth that surround us. She loves to highlight the subtle beauty that usually goes unnoticed. Looking into the very fine details of everything around her, she translates what she sees into her paintings. Her work is a combination of inspiration from textures around her, memories, feelings and subconscious thoughts. She believes there is something beautiful in everything. Growing up surrounded by mountains, they have become a common theme within her work. She loves how you can capture a similar concept with many different styles of paintings. Her work started with textured mountain landscapes, which has now branched into many different styles; However, heavy texture remaining consistent throughout her art.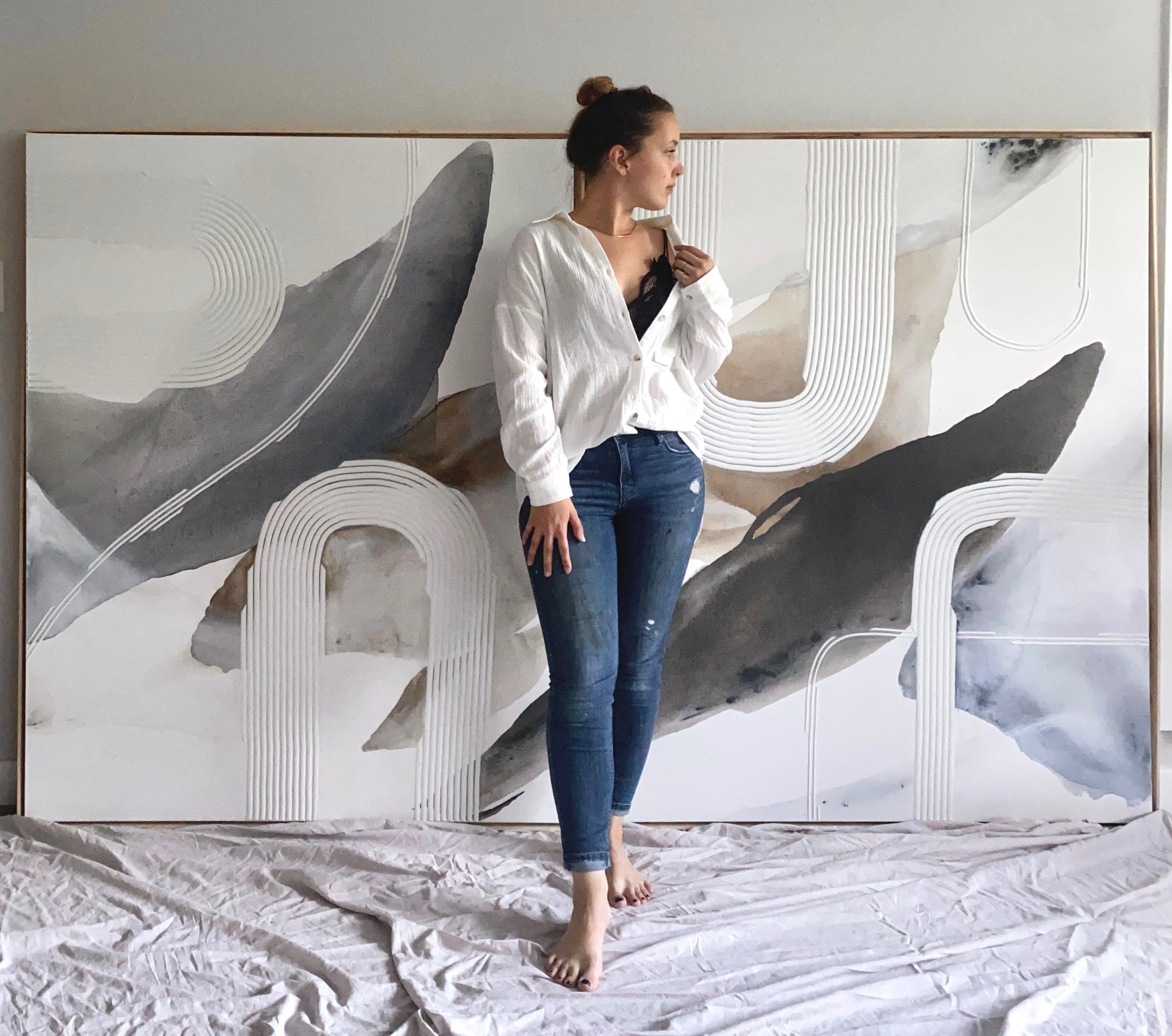 Slavek Pytracz
HE/HIM
Slavek Pytraczyk is a Polish-born artist based in Calgary, Canada, whose work explores themes of urban decay and abandonment. Through the layering of multiple images, he highlights the often-overlooked beauty of neglected spaces and structures. By blurring the lines between different artistic disciplines, Pytraczyk creates a distinct visual language that challenges traditional boundaries. His incorporation of factual, imaginative and symbolic elements further deepens the narrative and invites viewers to question their perception of reality. Pytraczyk's artistic exploration extends beyond the boundaries of individual mediums, as he actively seeks to explore the interplay between photography, painting, design, and public art. By blurring the lines between these different fields of practice, he challenges conventional artistic boundaries and creates a unique visual language that combines elements from each discipline. This interdisciplinary approach allows him to push the limits of how different artistic practices can interact and influence one another.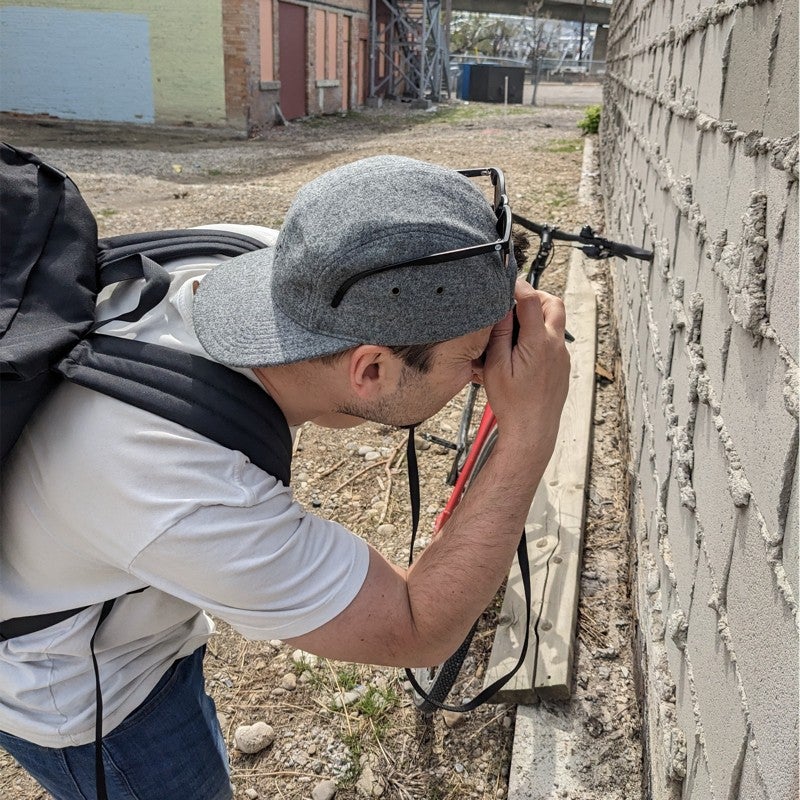 Emily Fyfe
SHE/HER
Emily Fyfe is a multimedia artist and illustrator based in central Alberta, Canada. Her practice investigates rural lifestyles and the natural world. She is interested in capturing the beauty of farms, small towns, and forests, while telling the stories of those who live in them. Emily enjoys adapting narratives for younger audiences through picture book illustration. Emily graduated with distinction from Alberta University of the Arts' Visual Communications Design program in May 2023. She has been featured at the Leighton Art Centre in Millarville and is also a two-time Top 30 Artist in the Youth Calgary Stampede Poster Competition.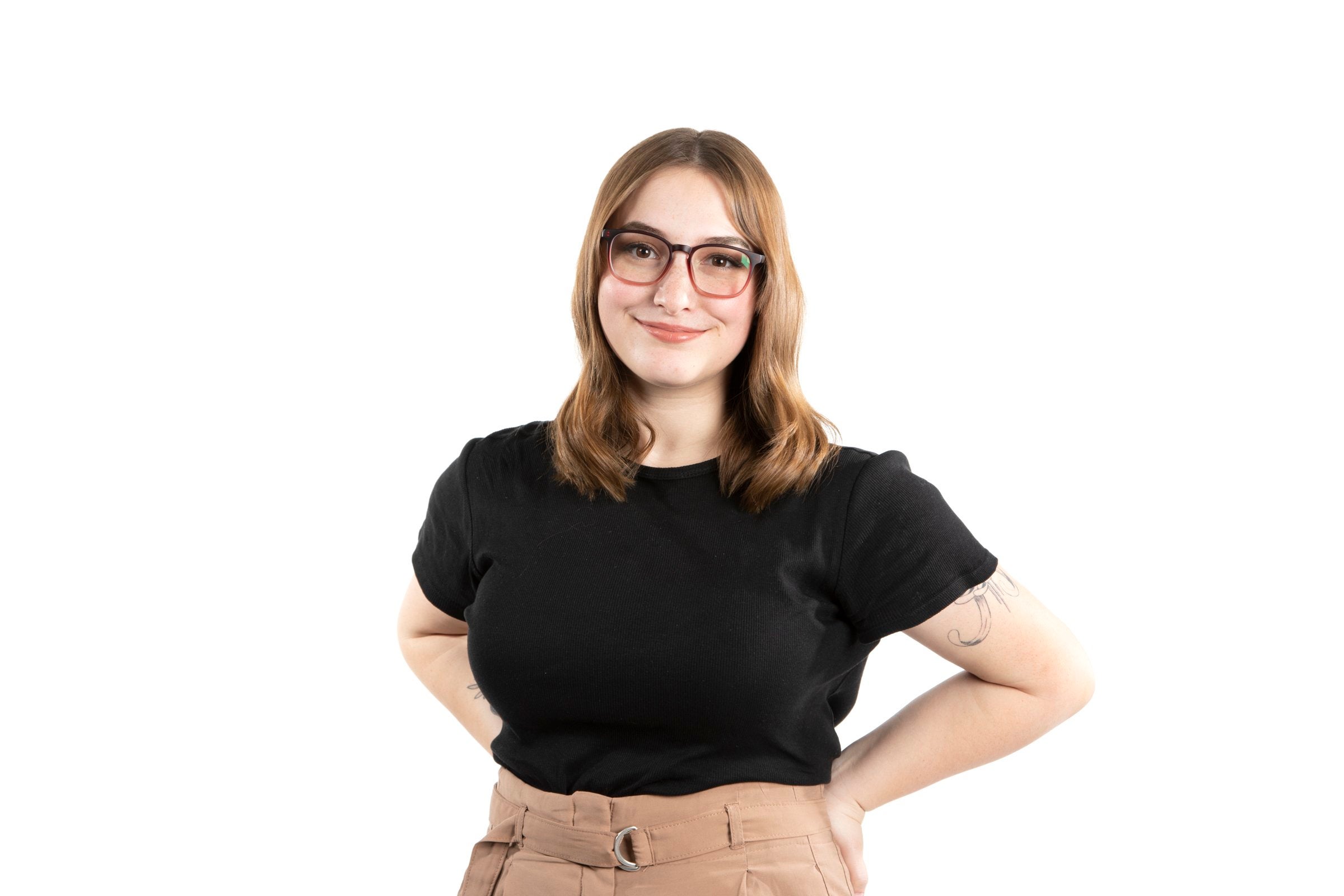 Maddie Cook
SHE/HER
Maddie Cook is an emerging artist from Calgary, Alberta. Her passion for painting and drawing began in high school and she knew she wanted her career to have an artistic focus. She graduated with a Bachelor of Fine Arts degree majoring in Visual Studies from the University of Calgary. In April 2020, she started Maddie Customs, a small business where she paints custom artwork on sneakers and stretched canvas. She has cultivated and built her business through a following on Instagram and also secures artwork commissions through word-of-mouth referrals. She finds joy in working with clients to bring their vision to life and loves painting abstract, surreal and landscape artworks.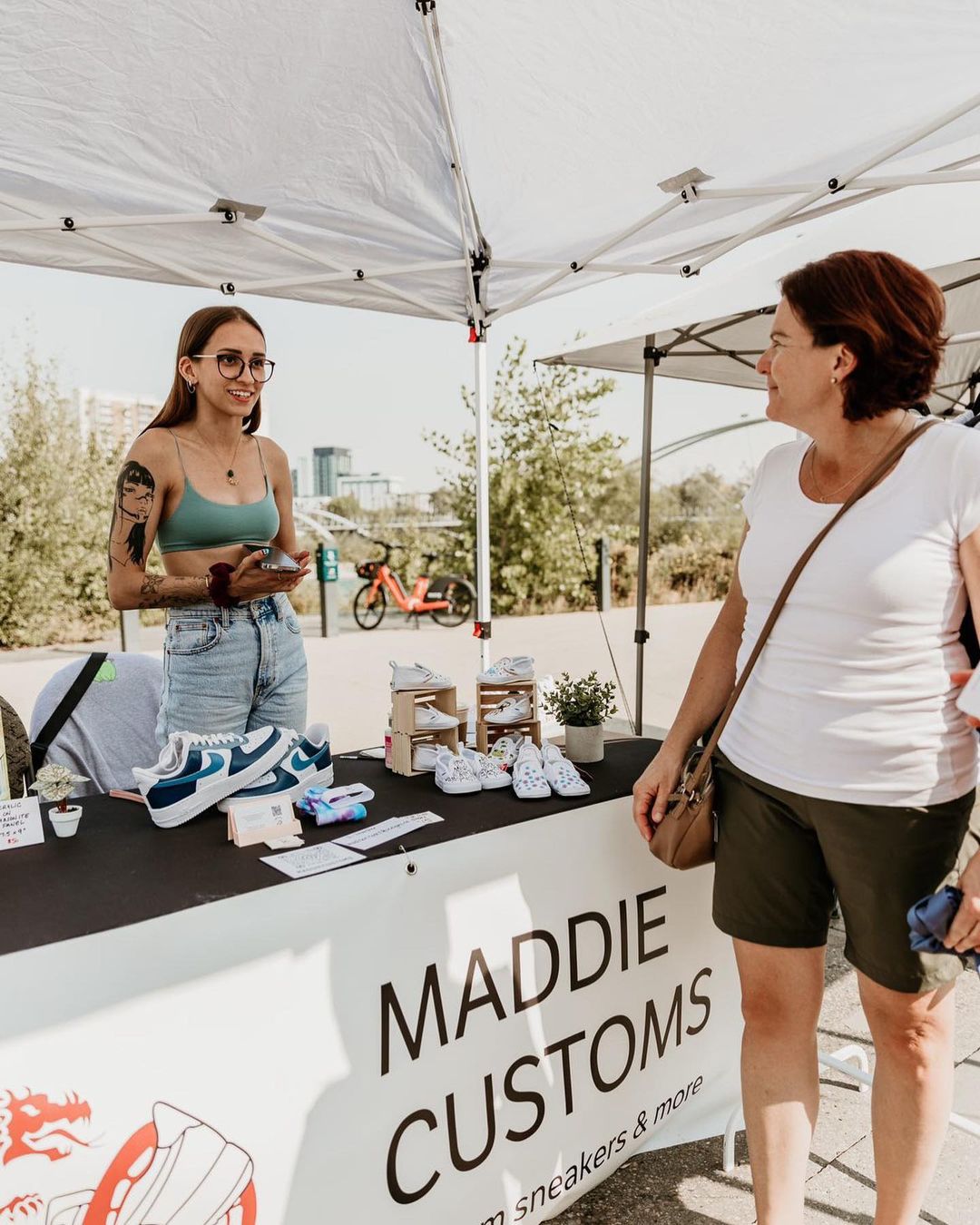 Curtis Van Charles
HE/HIM
Curtis Van Charles is known for his paintings of animals joyfully jumping above the horizon such as his mural 'City Foxes' Calgary, AB. 2017-2019 Since graduating with a Bachelors in Design from ACAD in 2014, Curtis has worked as a full time artist. His methods of merging graphic design elements with realistic painted details has led to projects such as murals for Disney studio's, Calgary Municipal Land Corporation and Alberta Ballet. The foundation for Curtis's artistic expression was born from a deep rooted love for nature which began along the riverbanks near his childhood home in Saskatoon, SK.
Curtis Van Charles is currently based in Okotoks, AB.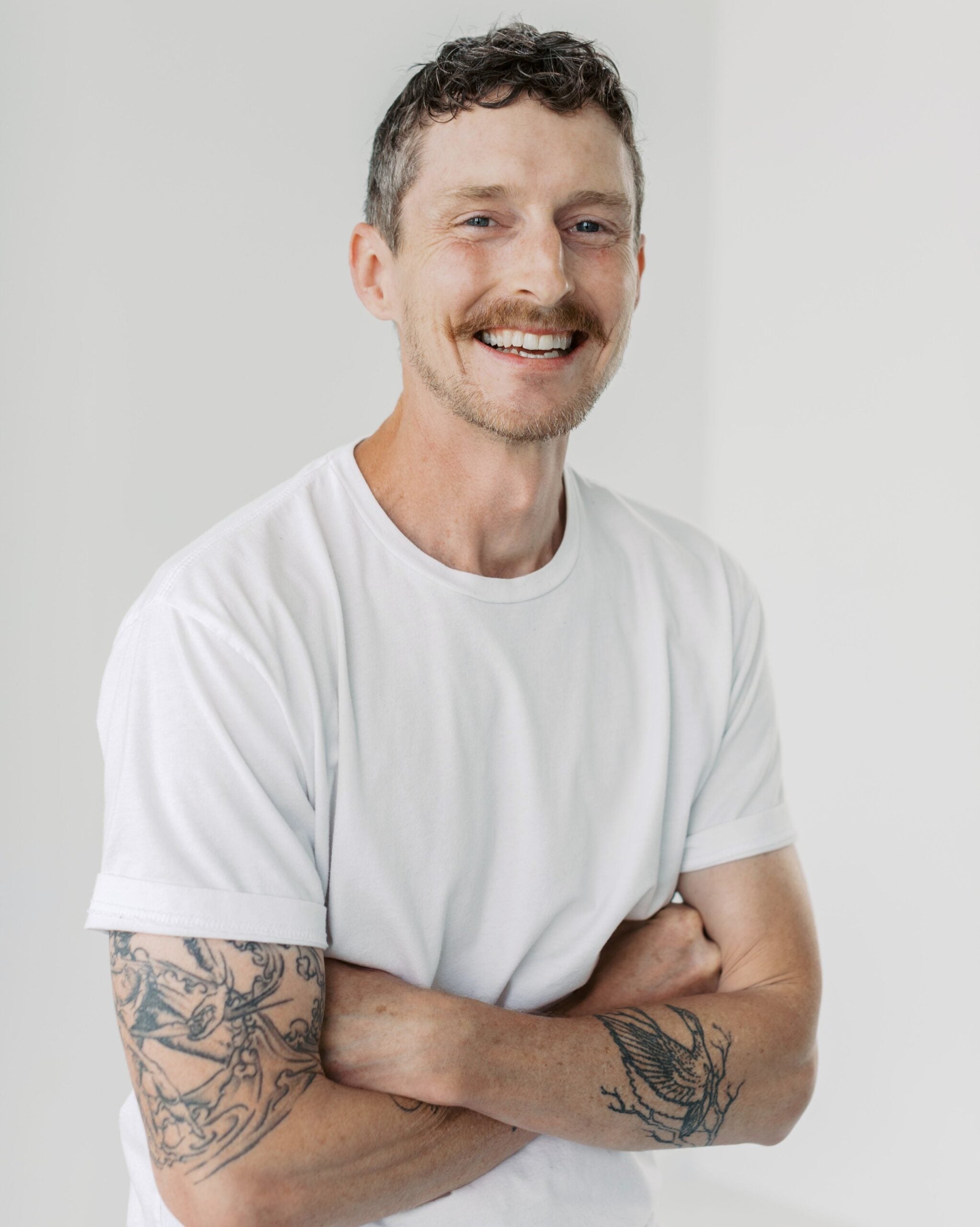 Gloria Gelo
SHE/HER
Gloria Gelo is a contemporary abstract artist and instructor working in mixed media. Originally from the Midwest, Gloria has always been
drawn to the seasonal shift of nature and organic shapes. With an emphasis on dried leaves, macro flora and the muted variations of
water and coastline, she explores the space between shape and form, creating uniquely understated, minimal and modern works of art. There
is an elegant simplicity in her work that pushes the boundaries of design and composition. Her color palette is sensitive and anchored in the
natural splendor of her subject matter. Gloria studied fine art in Ohio and currently works out of her studio in Calgary, Alberta, Canada.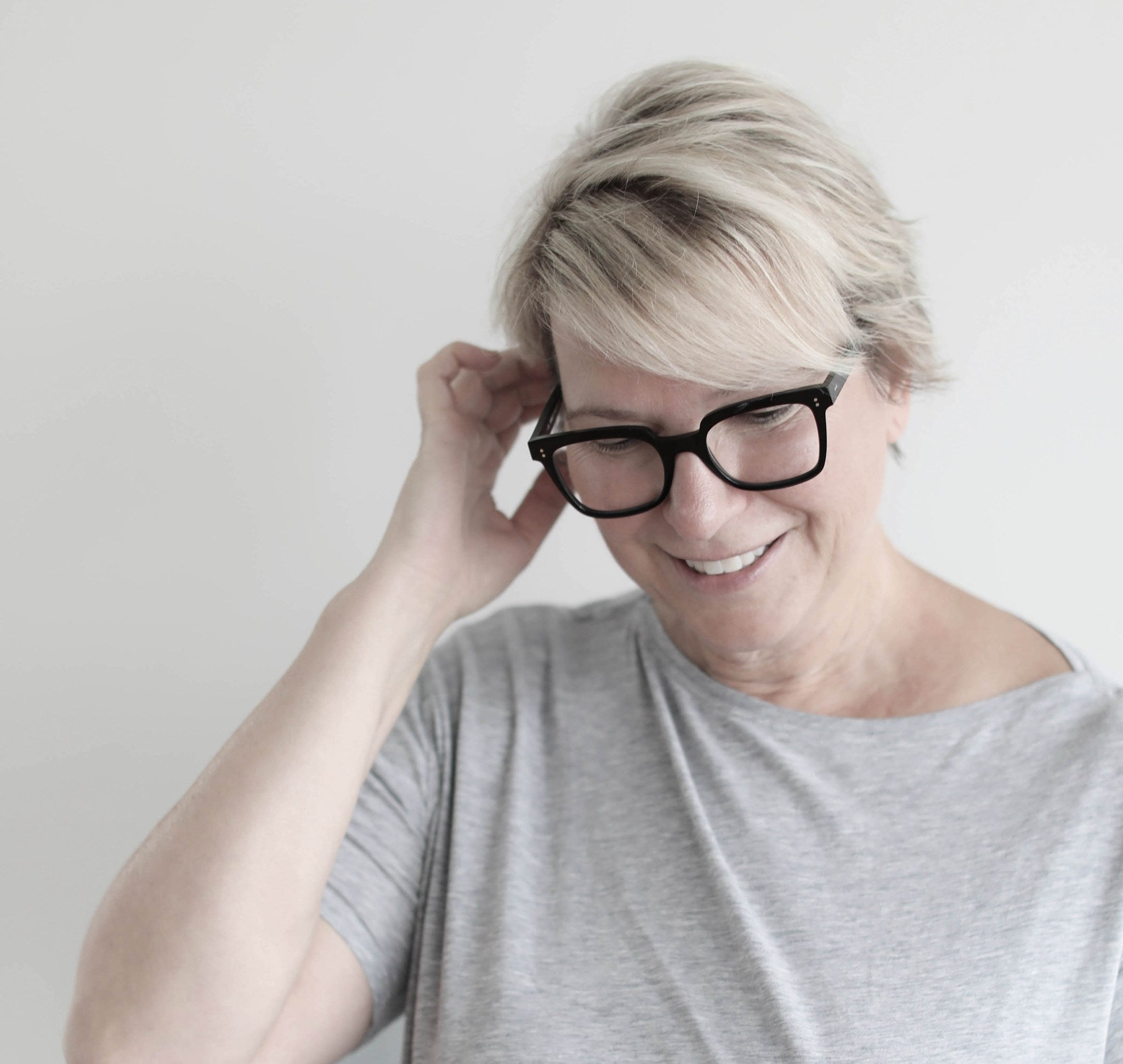 Deanne Underwood
SHE/HER
Deanne Underwood grew up in a military family and moved across Canada settling in Edmonton in 2003. She fell in love with art at a young age, engaging with many different mediums. She began teaching herself how to work with wool in 2017 and started creating in earnest in 2020. What began as a passionate hobby grew into a full-time endeavor. Her pieces are full of vibrant colour and texture and depict a wide range of Canadian landscape with a special focus on Alberta and Saskatchewan.
Her work has been featured in House & Garden UK magazine and The Square Foot Show and exhibited at the Art Gallery of Alberta, The Alberta Craft Council, the Gathering Threads Fibre Festival, NOA Gallery, the Edmonton Public Library and Harcourt House Gallery. Her work is available at www. prairiegirlfelting.ca, shopAGA, Royal Alberta Museum Shop and the Tesserae Shop. She engages with the community as part of YEG Artwalk, Strathearn Artwalk, the Budding Art Collective and numerous art fairs in and around Edmonton.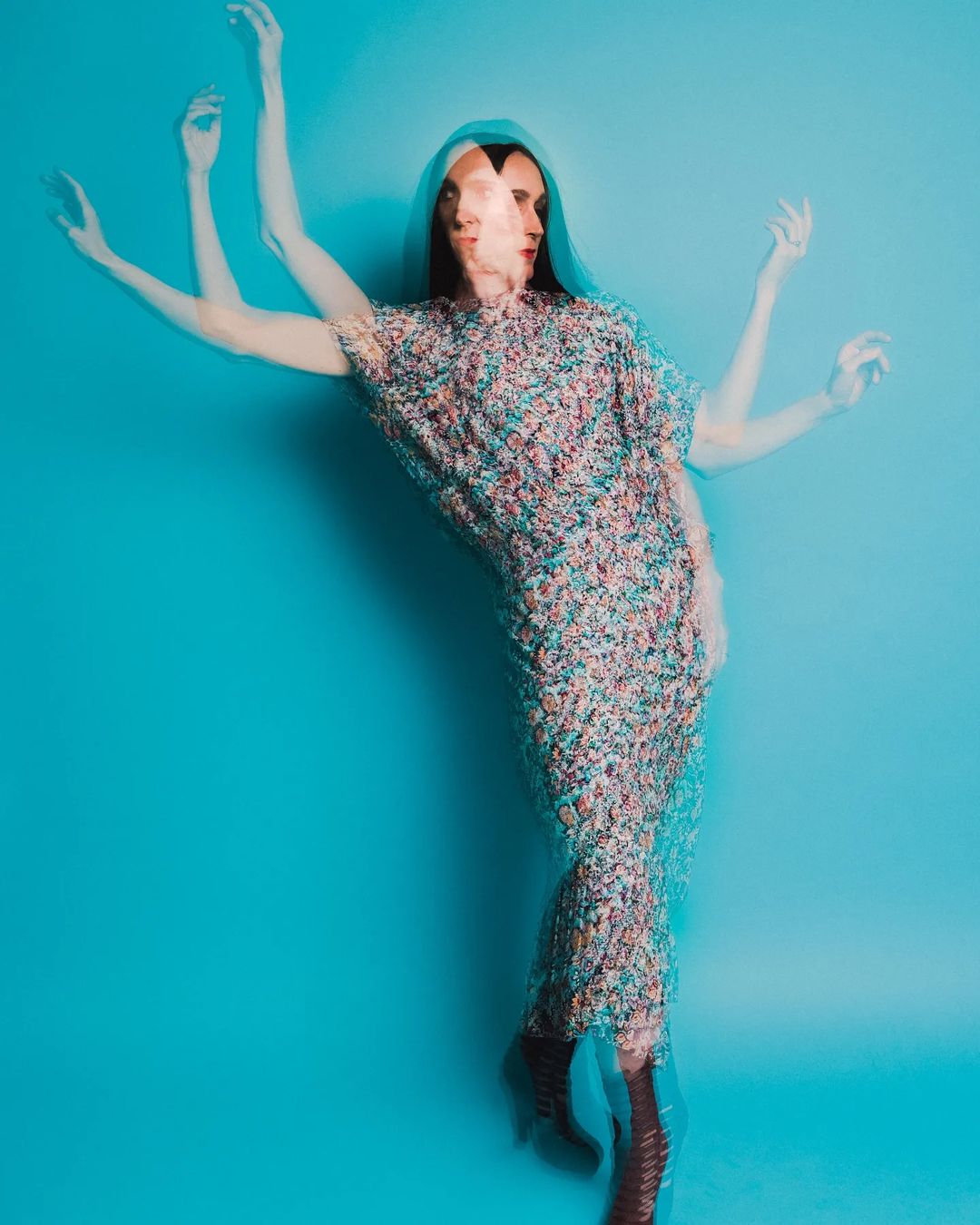 Helen Hajnoczky
SHE/HER
Helen Hajnoczky is a poet and multidisciplinary artist from Calgary, Alberta. Using words, textiles, video, and photography, her work explores themes of nature and its emotional resonance. Her most recent book, Frost & Pollen (Invisible Publishing, 2021) was long-listed for the international Laurel Prize for nature or environmental poetry.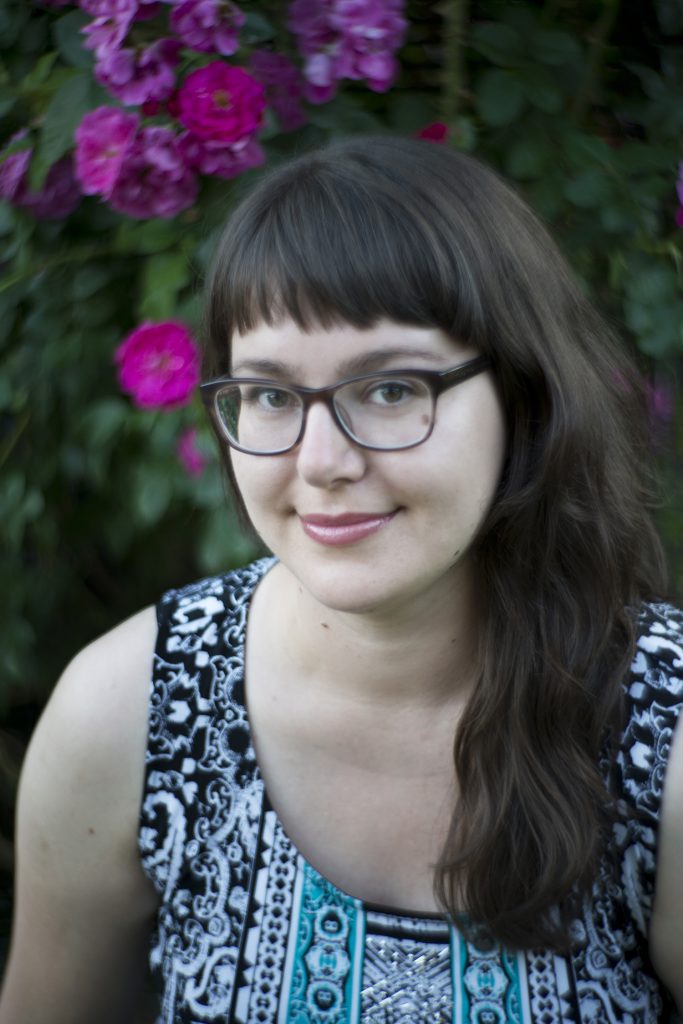 Olivier Du Tré
HE/HIM
Olivier Du Tré (Belgium) is a fine art photographer based out of Calgary, Alberta.
"Zo vader, zo zoon" the Dutch equivalent for "Like father, like son" holds true for photographer Olivier Du Tré, who credits his father as his inspiration.
After graduating as a graphic designer in 1998, Du Tré found his passion after enrolling in a three-year photography program at KISP in Ghent, Belgium. During this time, Olivier immersed himself in film cameras, darkroom printing techniques and black and white photography, all of which continues to play a huge role in his work today. After seven years of travelling back and forth, Olivier decided to make Canada his permanent home in 2009.
"The move was a product of passion. I wanted to be closer to the subject matter that I found so intriguing. The majestic Rocky Mountains on one side, and the wide-open spaces of the Prairies on the other. I really like the compliment/ contradiction of man and nature. There's a unique symmetry to it all."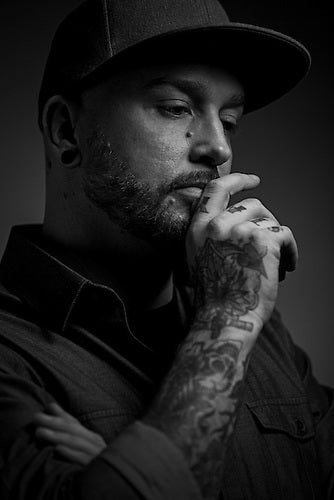 Jennifer Mack
SHE/HER
Jennifer Mack grew up on the family farm riding and drawing horses. This naturally lead to art school – The Alberta College of Art and Design in Calgary, and Duncan of Jordanstone College of Art in Scotland. Upon graduating with a major in Textiles and a minor in Ceramics, Jennifer reverted back to painting and her first love, the horse, and has been painting professionally (full-time) ever since.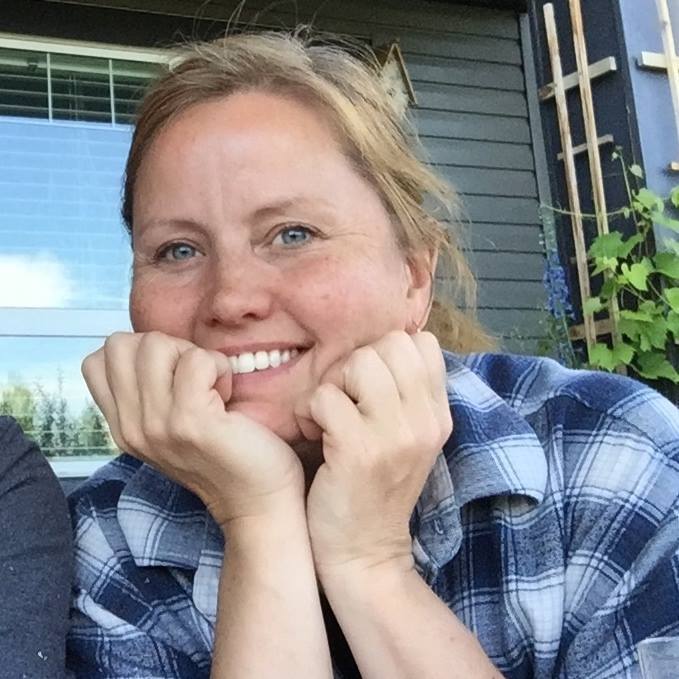 Kirsten Bollen
SHE/HER
Albertan through and through, Kirsten has lived in this province all her life. She was born and raised in small town, northern Alberta and moved to Edmonton to receive a Bachelor of Visual Communication Design at the University of Alberta, where she honed her skills in graphic design, painting, and drawing. After taking a break from art to follow a career in the public service in Calgary, the pandemic provided a gift of time, where she expressed her love for the rocky mountains through paint and developed a distinctly unique style.
Kirsten currently resides in Calgary, Alberta, where she balances creating art and exploring new places in the Canadian Rockies with her partner, Courtney. She also works as a curriculum designer for her local government creating online training and more recently graduated with a Masters of Public Administration to better serve the community.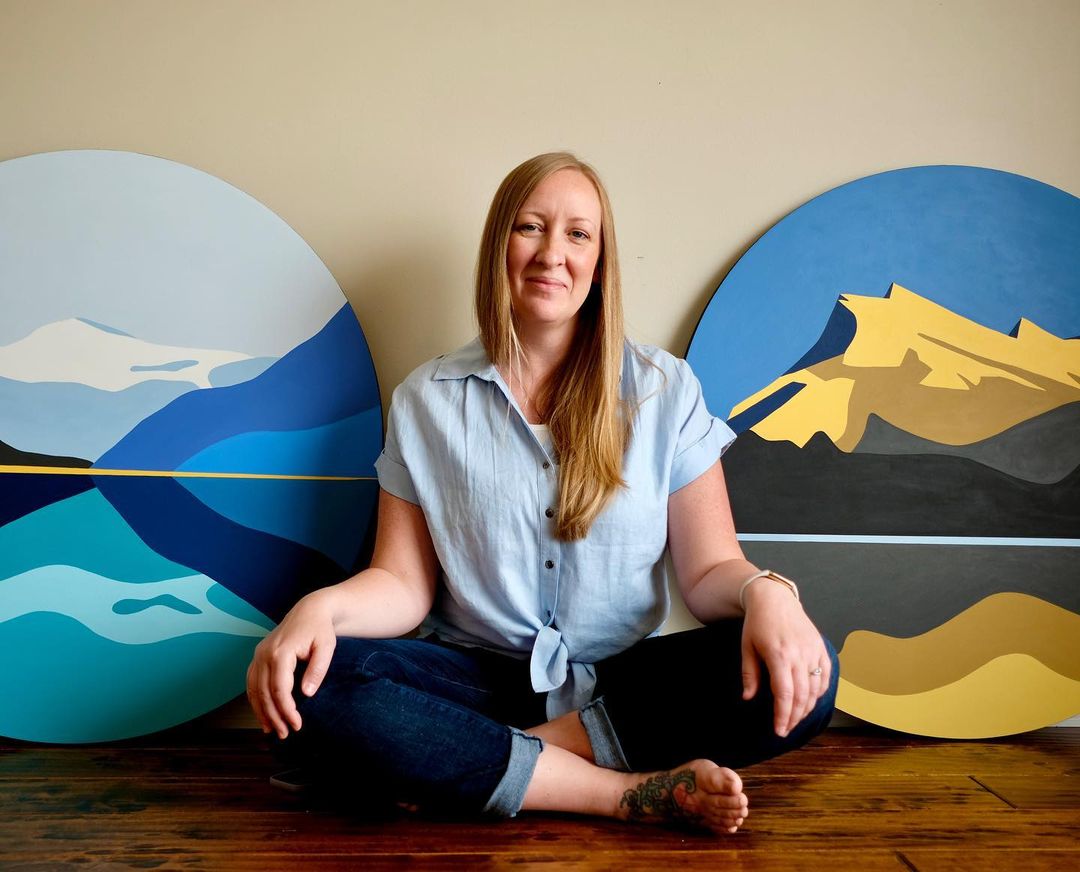 Erickson Segura
HE/HIM
Erickson Segura is a local artist and skilled woodworker based in Red Deer, Alberta. Noted for his exceptional craftsmanship and meticulous attention to detail. With a deep-rooted passion for nature and a keen eye for beauty, he creates stunning pieces of art that seamlessly blend artistry and functionality. His artistic journey began in 2020, after the pandemic, where he found solace and inspiration in nature and the natural world around him.
Erickson's love for woodworking blossomed during quarantine. As he explored the intricacies of different wood types, their unique grains, and textures. His dedication to the art of woodworking led him to master various techniques, enabling him to transform raw materials into awe-inspiring creations.
From elegant wall pieces to intricate sculptures, Erickson's artistry is not limited to any specific medium. He pushes the boundaries of creativity, continually exploring new avenues for self-expression. His distinctive style harmoniously combines clean lines and organic forms, resulting in timeless pieces that evoke a sense of tranquility and harmony.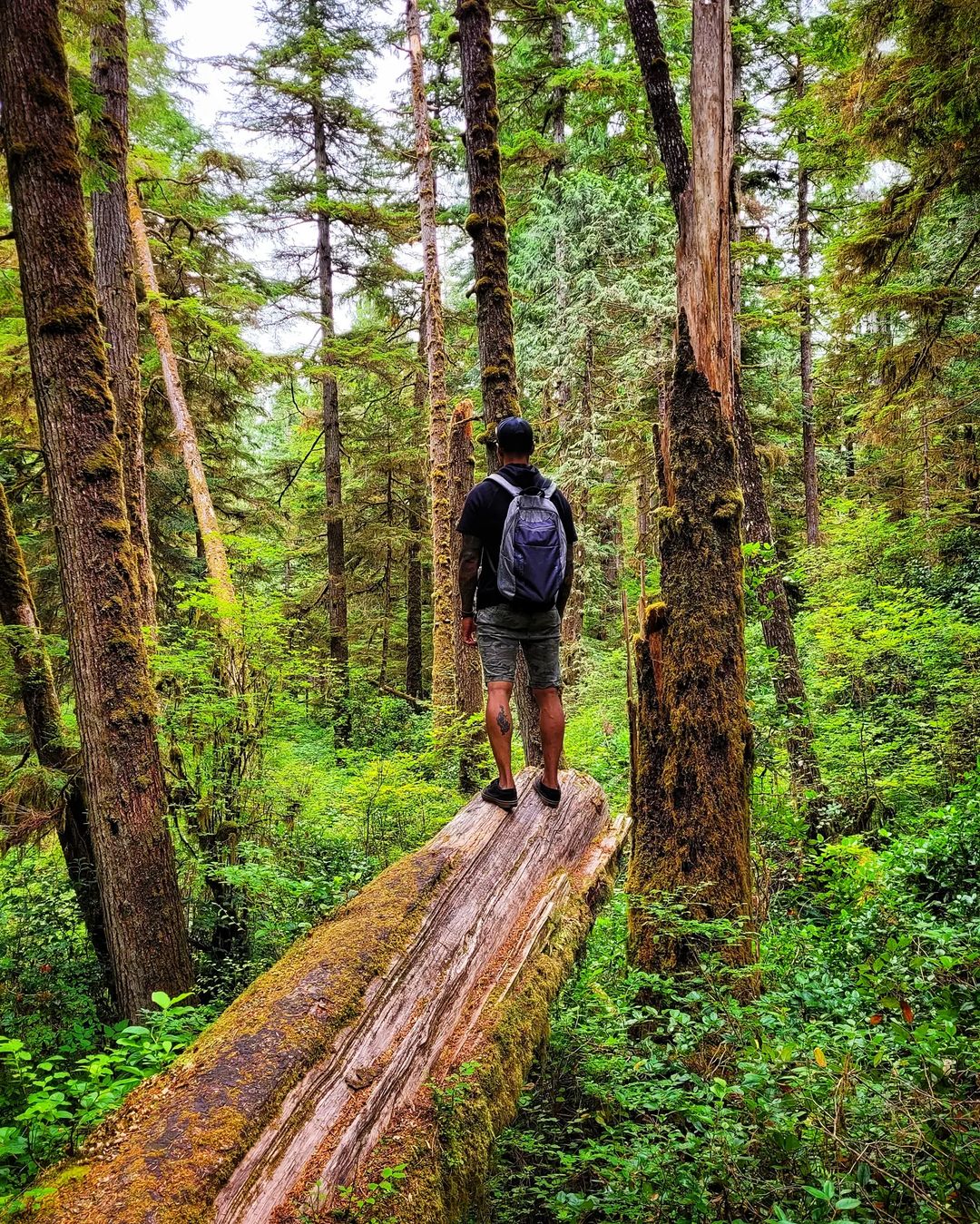 Barb Kreutter
SHE/HER
Barb Kreutter was born in 1955, Troy, New York and now lives and works in Calgary, Alberta, Canada Barb Kreutter's photography is largely influenced by my previous career as a textile designer. As an artist whose principal medium now starts with the use of a camera instead of thread, the interplay of colour and light is my primary creative motivator as well as incorporating multiple layers of patterns and textures found before me both in nature as well as my everyday life.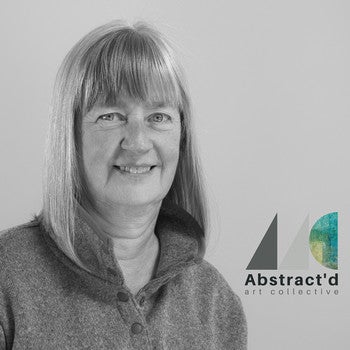 Voyager Art & Tile
Brian McArthur and Dawn Detarando are the co-owners and creative minds behind Voyager Art & Tile, a professional studio producing public art and a Canadian-inspired line of decorative fine craft tiles. Both Brian and Dawn are traditionally trained in the fine arts and maintain their own studio practices.
Voyager Art is based in Red Deer County, Alberta, Canada.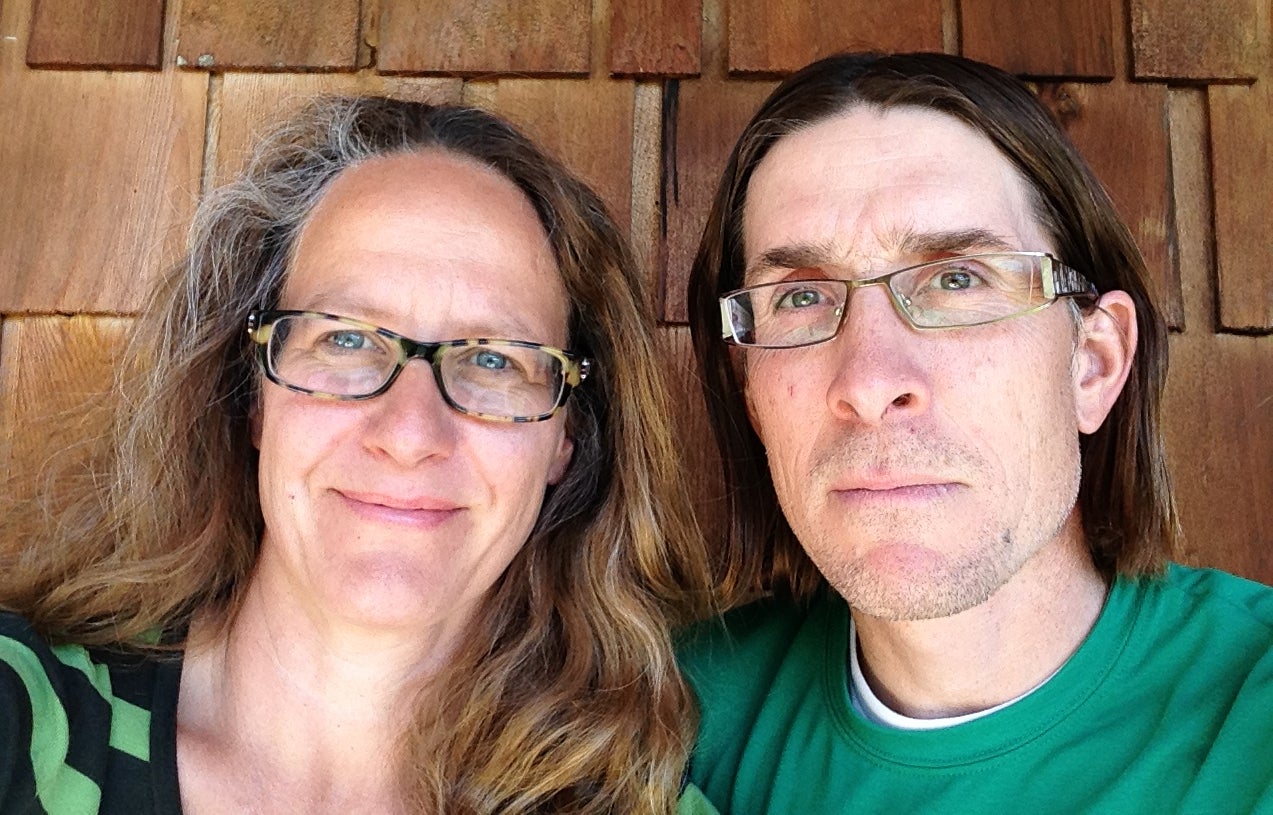 Laura Payne
SHE/HER
Laura Payne (b. 1987, Ottawa) is a visual artist based in Okotoks, Alberta, Canada. She received her BFA from the University of Western Ontario (London ON) and her MFA from the Mount Royal School of Art at MICA (Baltimore MD). Her paintings and new media works have been exhibited at public galleries, commercial galleries, artist-run centres, festivals, and art fairs across North America — in Okotoks, Saskatoon, Regina, Toronto, Ottawa, Montreal, New York, Baltimore, and Washington DC. Payne has received support from the Saskatchewan Arts Board, Ontario Arts Council, Calgary Arts Development, and Canada Council for the Arts. She was a finalist for the RBC Canadian Painting Competition in 2017, and the recipient of a Saskatchewan Foundations for the Arts Award in 2018. Payne is represented commercially by Galerie Robertson Ares (Montreal) and Slate Fine Art Gallery (Regina).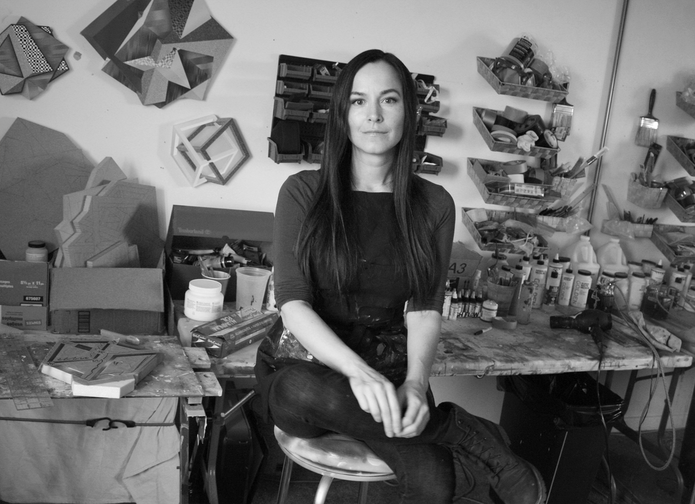 Terese Mullin
SHE/HER
I am a visual artist living in Calgary with my partner and my two most precious creations. I graduated with distinction from The Alberta College of Art and Design, now known as Alberta University of the Arts, with a Bachelor of Fine Art. I have exhibited internationally and locally and oversee and teach fine arts programs for children and adults in the community.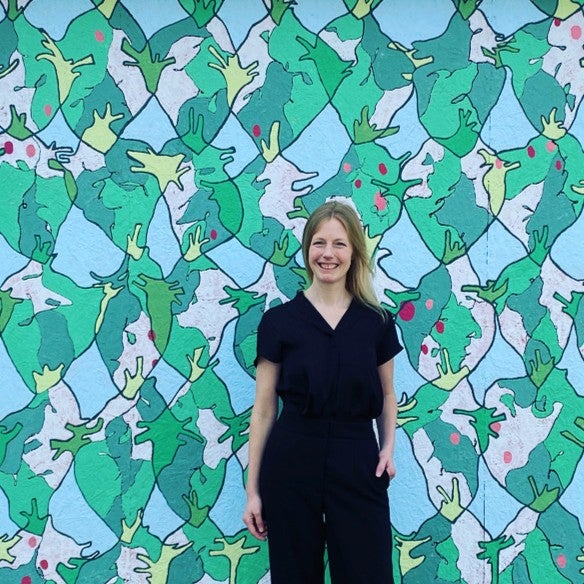 Juliana Rempel
SHE/HER
Juliana Rempel is a graduate of Emily Carr University in Vancouver, Canada where she received her Bachelor in Visual Arts degree. Following this, she attended Cardiff School of Art and Design in Wales, UK where she completed her Master of Arts degree in Ceramics. Juliana has had the opportunity to attend art residencies such as the International Ceramic Studio in Hungary, Fourwinds Arts Residency in France as well as Medalta International Ceramic Residency in Canada. She has exhibited her work both nationally and internationally, most recently her work has been shown at the Augsburg University Art Gallery (Minnesota, USA), the Alberta Craft Gallery (Alberta, Canada), Leighton Art Center (Canada), Collar Works (New York, USA), Art Souterrain (Quebec, Canada), The Gardiner Museum (Toronto, Canada), and as part of 'Oh Ceramics' exhibition at the Esplanade Museum and Gallery (Canada).
Juliana resides and maintains a studio practice in Bragg Creek, Alberta (Canada) and is currently teaching as Sessional Faculty at Alberta University of the Arts.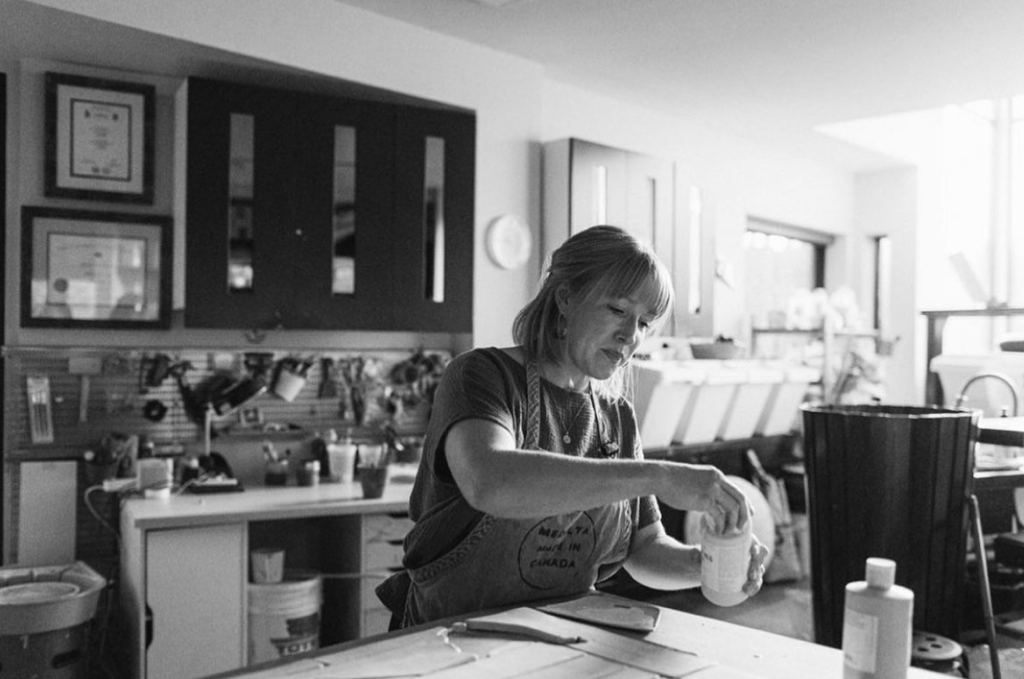 David Pirrie
HE/HIM
David Pirrie's interest in mountains dates back to his childhood, when he and his brother would scramble around their backyard of British Columbia's coastal range on Vancouver's North Shore. Pirrie's reverence for these snow-capped peaks extends itself into a devotional pursuit whereby he not only paints these mountains but climbs most of them as well. Recent ski mountaineering expeditions into the Grand Tetons for example, gives Pirrie an intimate sense for the mountain ranges he visits and their characteristics, forging a relationship between the images he creates and his experience.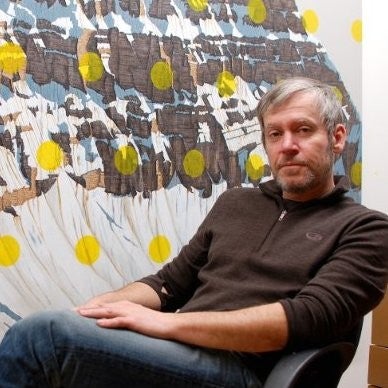 Art has a remarkable ability to transform the ordinary into the extraordinary, making the everyday moments in life truly memorable.
At Southcentre, we've always believed in the power of art to evoke emotions, spark conversations, and create meaningful connections. Southcentre Mall is thrilled to welcome Earls to the Southcentre community as they share our deep passion for highlighting local artists and embracing the vibrant culture of our community.
By bringing together exceptional cuisine and art, they enrich our collective experience, reminding us that every meal can be a masterpiece, and every visit an opportunity to connect with the creativity of our surroundings.
Explore the full Art Book here.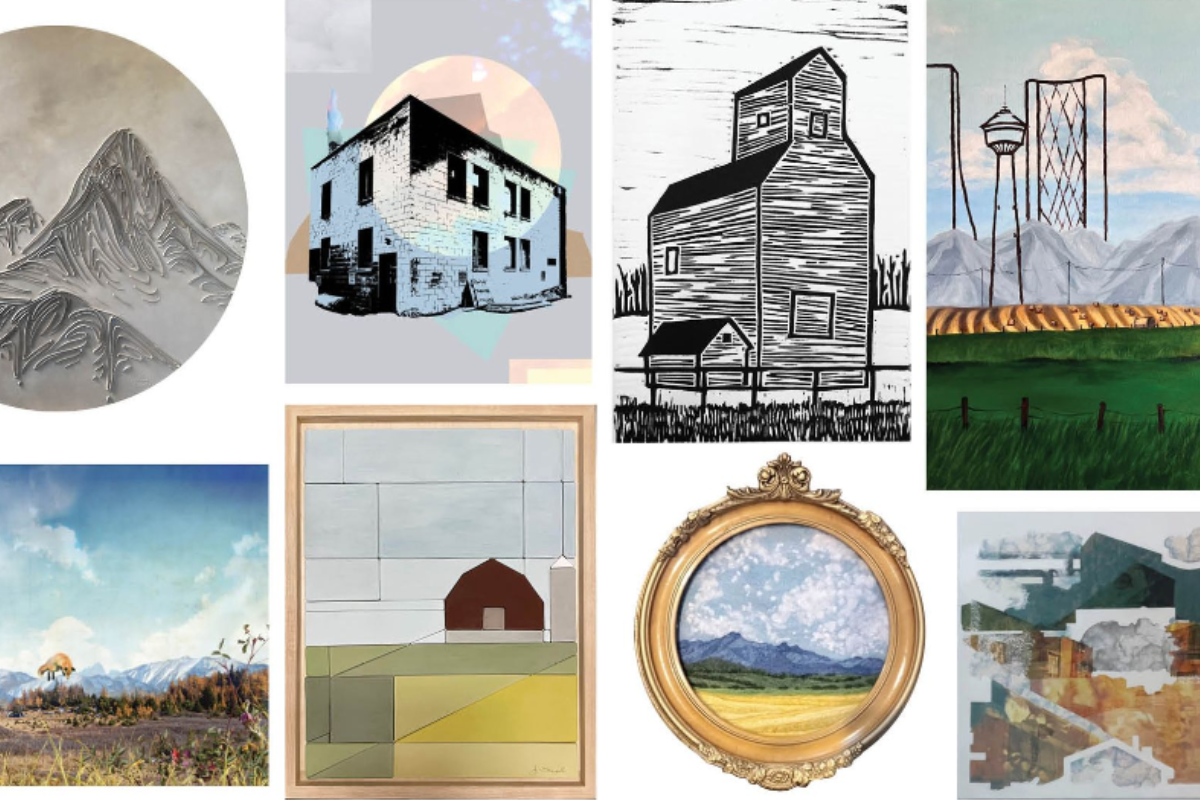 #ArtOfEarls #SouthcentreMoments