#SUPPORTLOCALYYC
Calgary has an undeniable community spirit that always comes together in challenging times. Our local businesses empower the creativity, passion and community that makes our city thrive.
With more than 15 local retailers, Southcentre is dedicated to breaking down barriers by providing opportunities and resources to help our local businesses achieve long term success and sustainability. There has never been a more important time to support, celebrate and up-lift our local businesses.
Southcentre is helping shoppers identify our local retailers with a special sticker located on the retailer's storefront. Look for the "Love Where You Live" sticker and #SupportLocalYYC at Southcentre Mall.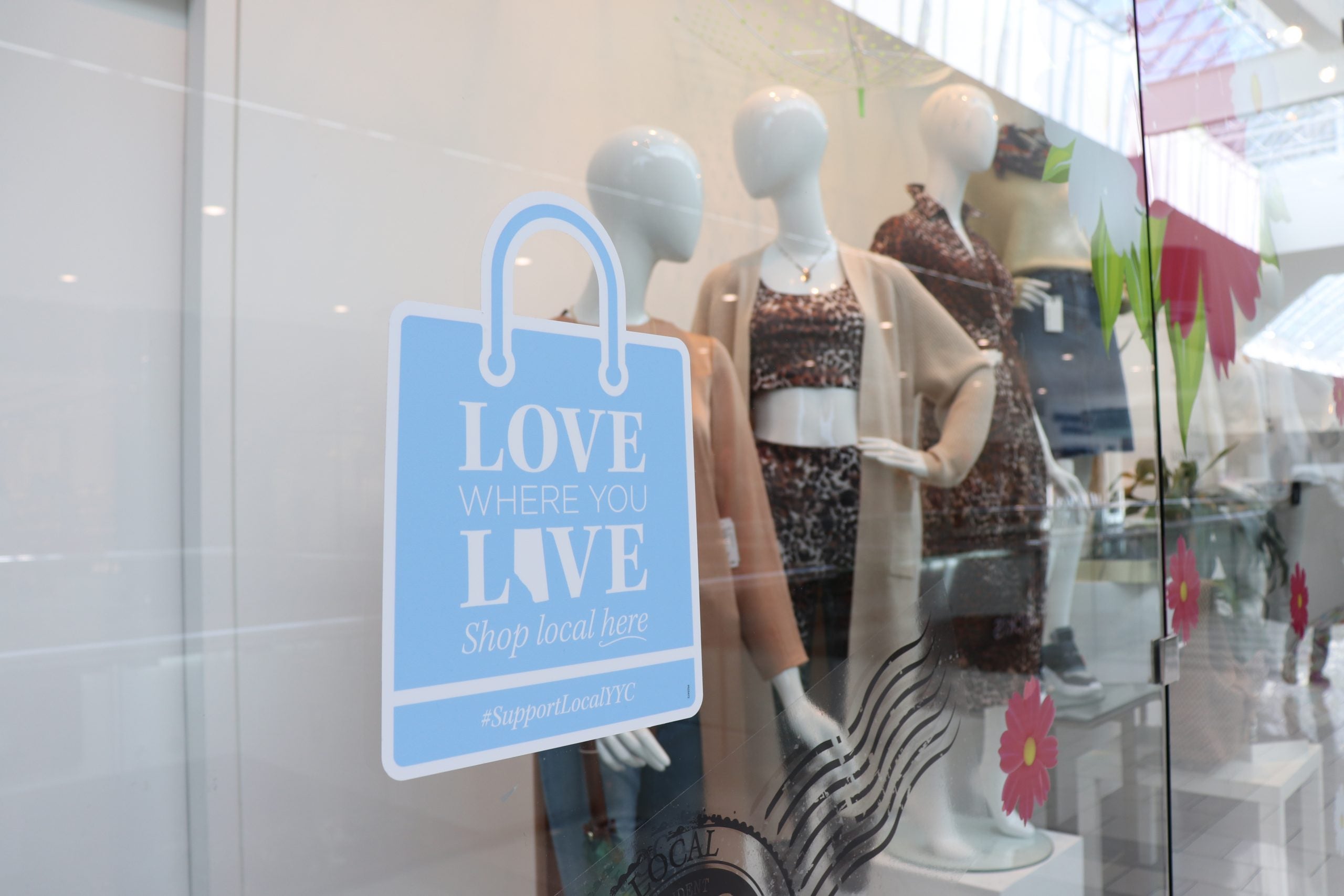 Local Retailers
Ao-Ta Beauty Salon
Art Space & Design
Analog Coffee
Bellissima
Blu's
Candy Heaven
Caposhie
CGY Team Store
Chocolaterie Bernard Callebaut
Collab
Dana Dow Jewellers
Diva Salon Spa Aveda
Drops of Gratitude
Elysian Boutique
Givygift Shop
Gully St.
Joydrop
Kabob Land
Manitobah
Motive Art Academy
Oak & Tonic
Rocky Mountain Soap Co.
Sole to Soul Footwear
TiNi Vietnamese
Think Stunning
The Bomb Bar
The Nut Man
Tommy Guns Barbershop
Twisted Goods
OTHER WAYS TO SUPPORT LOCAL
Engage with Businesses Online
Introduce your followers to your favourite local businesses through social media. Sharing with your followers help businesses reach a larger audience and connect with more customers. Offer additional support by liking, commenting, saving, and sharing their content.
Write Referrals and Reviews
Word of mouth is one of the best ways to introduce new customers to your favourite local shop. Positive reviews let potential customers see that a business is endorsed by real people who have enjoyed their product or service.
Make your Support Personal
Send a thank-you note or an email to let them know that you see them and you're thinking of them during this time. Gratitude and connection goes a long way and is encouraging for local retailers!