Plants with Personalities
Local pandemic start-up brings plants with personality to Calgary shoppers

An exciting new retail concept is set to open its doors at Southcentre Mall this fall. On November 1st, Calgary-based Plantsie will bring plants with personality to shoppers at its first brick-and-mortar storefront on the second level near Motive Art Academy. This unique botanical concept makes adding houseplants to the family easy and accessible across all levels of plant-ownership experience and invites customers to embrace the individual personas of their plants.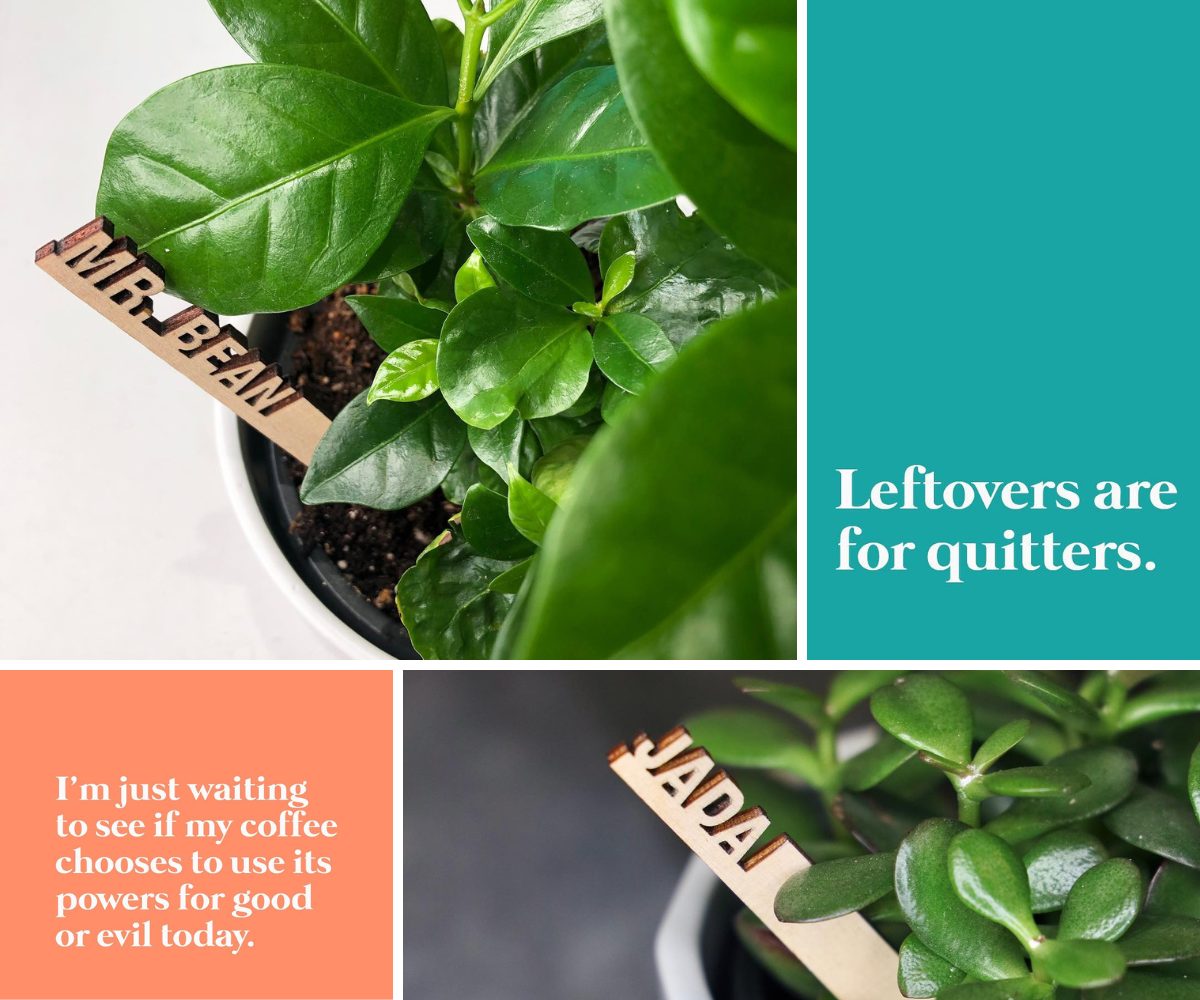 A pandemic startup, Plantsie is the brainchild of local entrepreneurs Jeff Bradshaw and Jaime Starchuk. The duo was motivated to explore a new avenue of business when the world went into lockdown and they found themselves with extra time on their hands. Plantsie launched in early 2021 with the vision of changing the way that people think about plants. More than just décor, houseplants are living things that can enhance everyday life in countless ways, including bolstering mental well-being, improving performance and focus while working, boosting creativity, and absorbing airborne toxins, to name a few.
"When we first had the idea for Plantsie, we were looking for a way to bring a little joy into daily life, and we thought, what better way to do that than with a cheerful little plant with a big personality," says Jeff Bradshaw, co-founder, Plantsie. "Each of our plants has its own name and persona, and customers can even create their own custom plant personality by choosing a plant, a pot and a name for their new green friend. We've heard it said that pets are the new kids, but we like to think that plants are the new pets. Something that will bring a smile to your face, but is also easy to care for."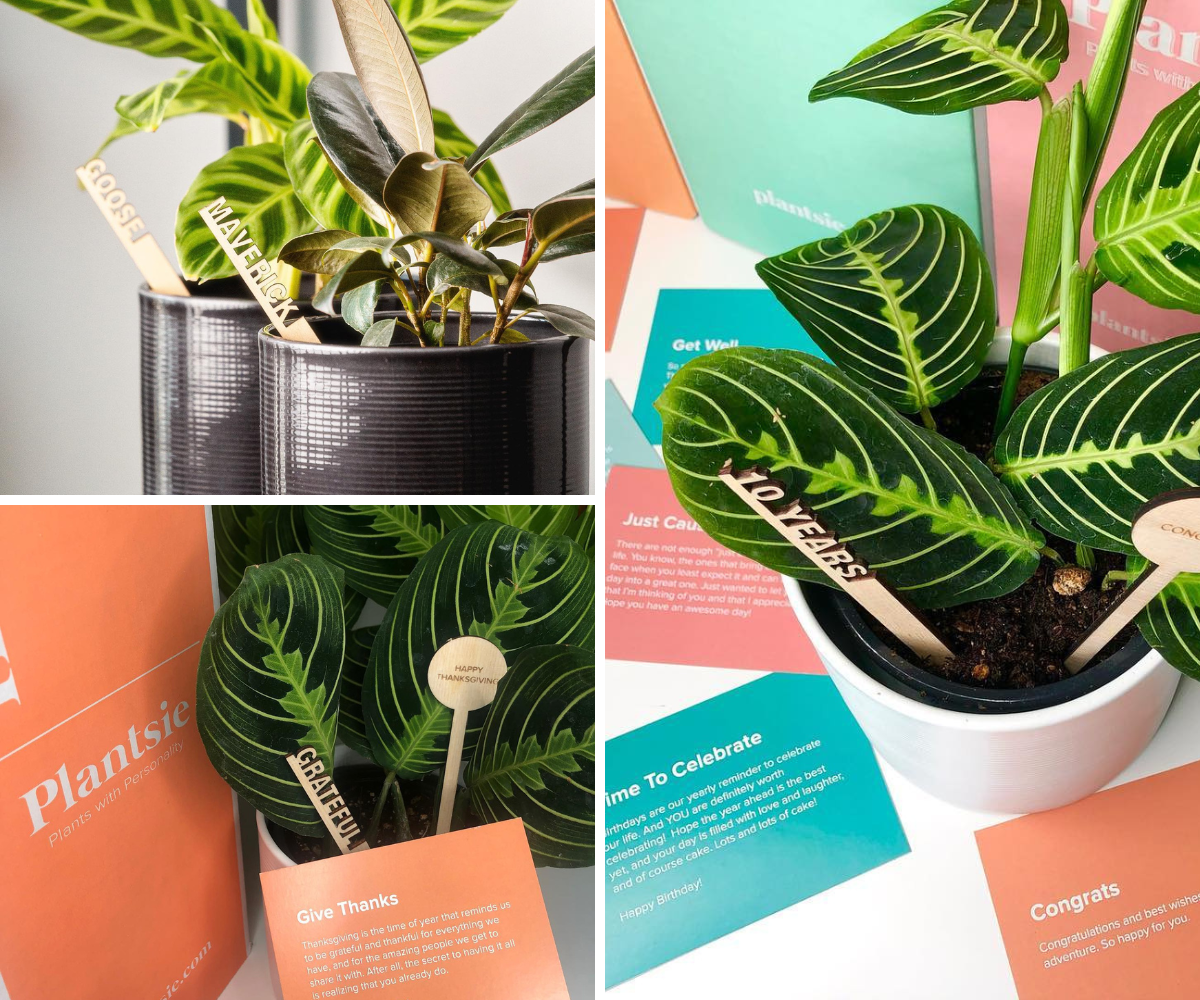 Plantsie caters both to plant owners looking to add to their own collections and to those interested in a unique approach to gift giving. Instead of celebrating moments and milestones in life by giving non-consumable knick knacks likely to be forgotten or tossed away, or flowers with a limited shelf life, Bradshaw and Starchuk hope to encourage people to consider the more sustainable option of gifting plants. While Plantsie started out selling plants primarily through an e-commerce platform, its next step into a physical retail space also happens to coincide with the rapidly approaching holiday shopping season and has spurred new ideas for seasonal Plantsie personalities, such as 'Frosty', 'Cindy Lou' 'The Grinch' and 'Buddy the Elf', perfect for Christmas gifts.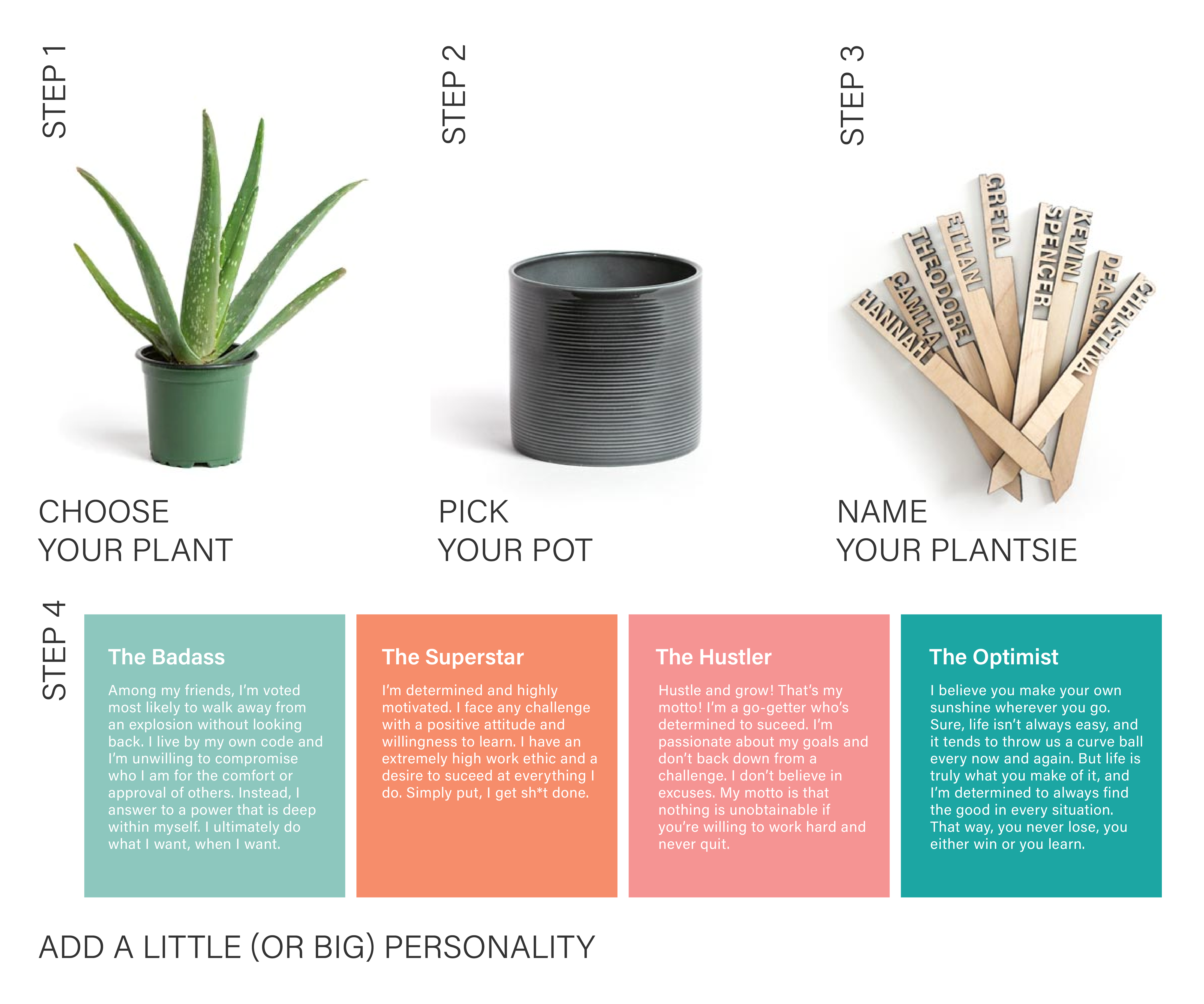 With a wide variety of low-maintenance 'starter' plants, like the 'Good Vibes' Ponytail Palm, the 'Feel Better' Peace Lily, and the 'McDreamy' Dracaena Janet Craig, Plantsie aims to make taking home a new plant simple and stress-free. Each potted Plantsie also comes with its own laser-cut name stick, personality card, and care instructions.