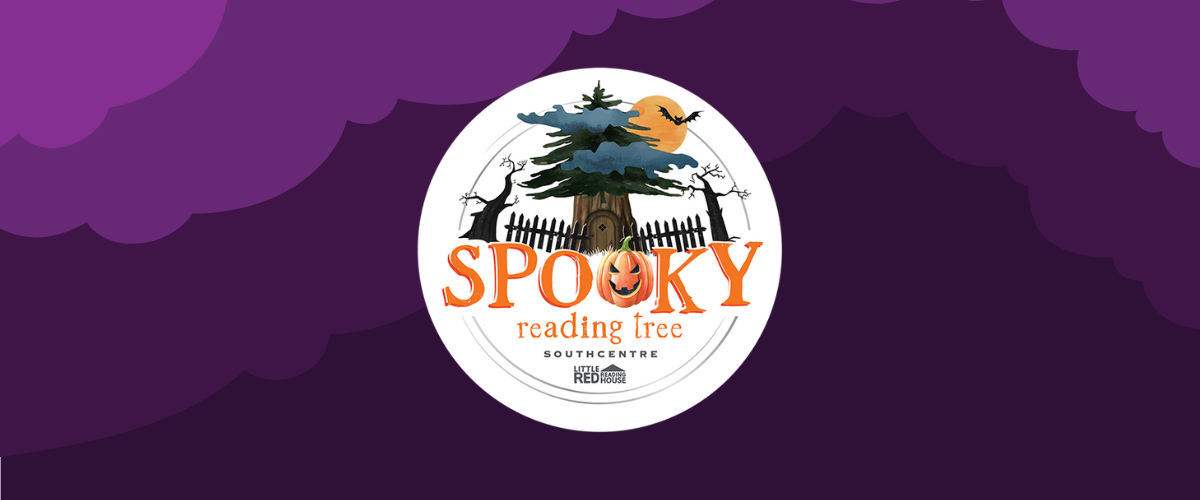 Introducing:
The Spooky Reading Tree
We're inviting Calgarians to explore our one-of-a-kind Halloween experience from now until October 31st. Dive into five popular fairytales, including Hansel and Gretel, Little Red Riding Hood, The Wizard of Oz, Alice in Wonderland, and Snow White. Together with Little Red Reading House, we're encouraging Calgarians to celebrate and embrace the importance of reading.
Experience the Magic of Reading
Come in for a spell for a special storytime. Enjoy dramatic readings of beloved childhood stories courtesy of our friends from Little Red Reading House. No registration is necessary!
WED 10 AM – 10:30 AM          FRI 10 AM – 10:30 AM          SAT 2 PM – 2:30 PM
Our BIG Little Library
The Spooky Reading Tree also features a special donation shelf where families can take a book/leave a book until October 31st.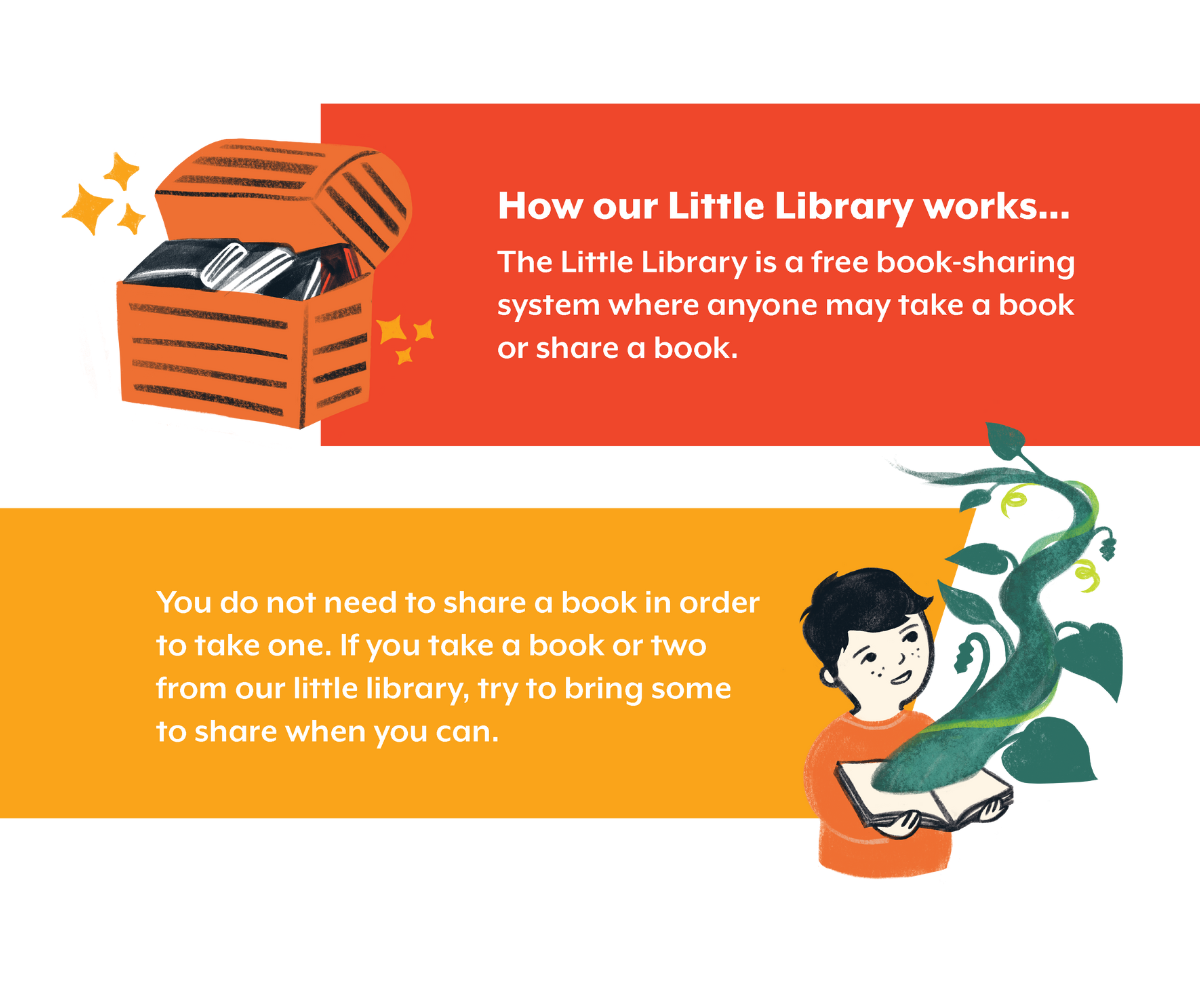 Something Magical Happens When You Read A Book
When early literacy organization Calgary Reads first opened Little Red Reading House in an Inglewood heritage home in 2015, it was referred to as 'the world's largest Little Free Library'. With hundreds of books and dozens of tiny reading nooks and surprises inspired by fairy tales, children and families have been able to discover the magic of reading together over and over throughout the years. When each family's hour-long visit ends, each child gets to choose a free book to take home and keep.
Since 2015, 166,547 books have been given to children at Little Red Reading House and via the Book Bank.
Capture your magical moments with a family photo op and share with us on social for a chance to win weekly prizes.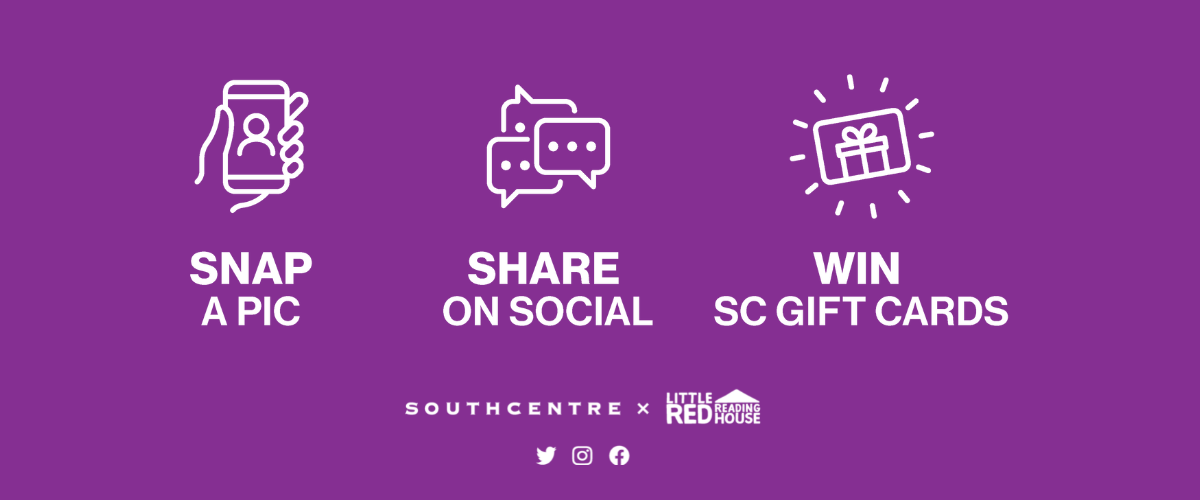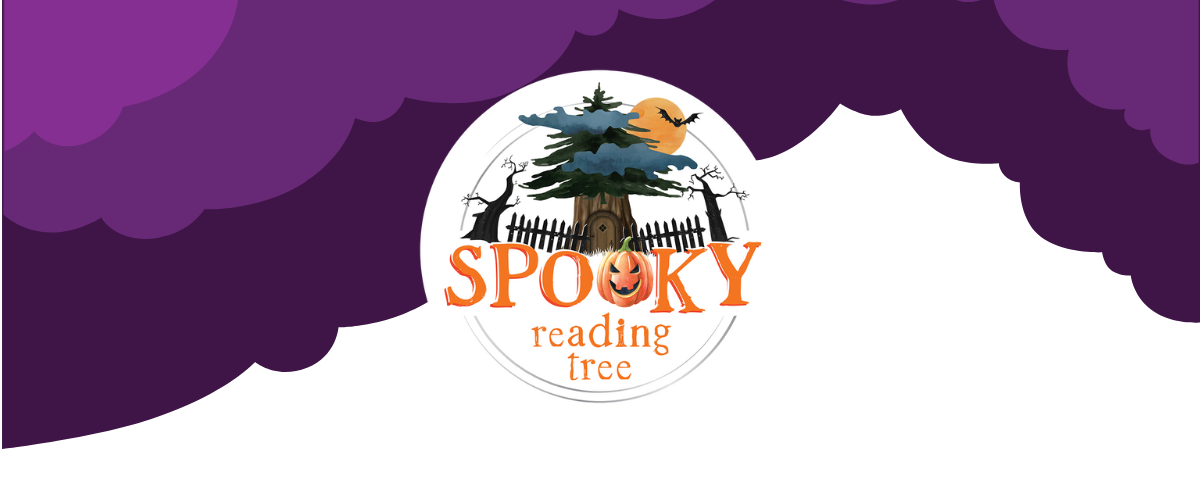 Southcentre Mall
Trick-or-Treating

Date: October 31st, 2022
Time: 4:30pm – 6:30pm
Fun for kids of all ages
While Supplies Last
Join us on October 31st from 4:30 pm to 6:30 pm for costumes, spooky fun, and sweet treats (while supplies last). Find five trick-or-treating stations set up throughout the mall and look for retailers with an 'I have Candy' sign to add a few extra stops to your route.
Please note: do not approach retailers for candy if they don't have any signage for trick-or-treating!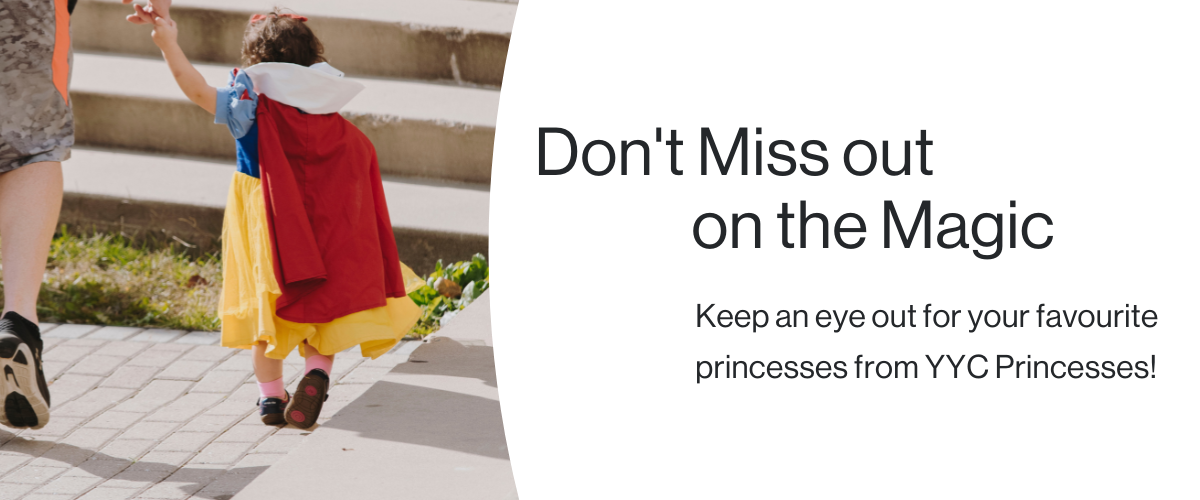 Looking to Win Some Prizes?
Visit the Spooky Reading Tree, snap a pic with your favourite fairytale, and share on social for a chance to win weekly prizes!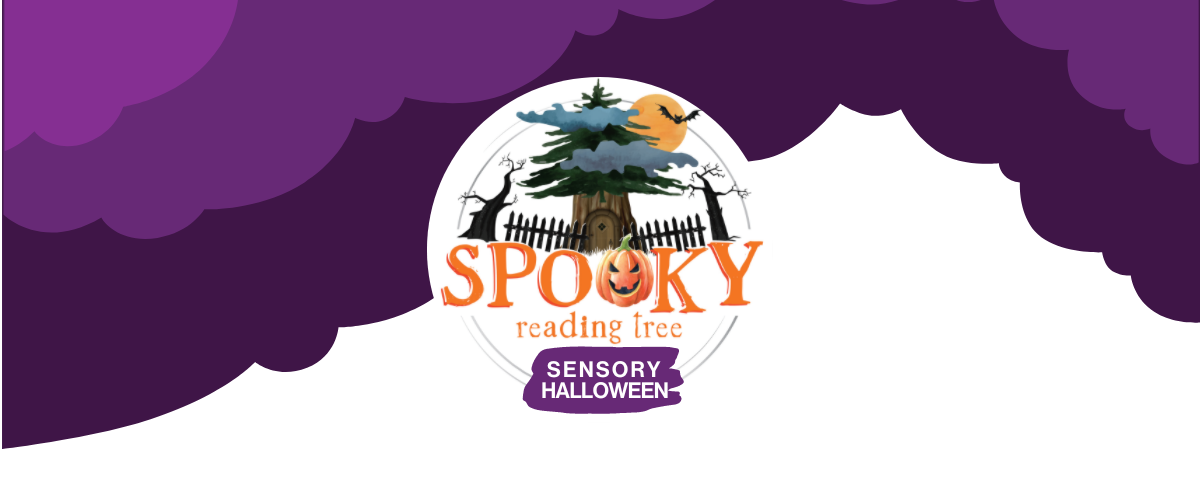 Sensory Halloween
Halloween For All
Date: October 30th, 2022
Time: 8:30am – 10:30am
Registration only
*SOLD OUT*
With Halloween just around the corner, families are beginning preparations for a spooktacular night of flashing multicoloured lights, booming sound effects sure to give you a fright, and costumes galore. But that's exactly the problem for those who are more sensitive to stimulus and may feel overwhelmed by the markers of the season.
In an effort to make Halloween for everyone, we are excited to partner with Autism Calgary for our annual 'Sensory Halloween' event! Join us for a fun Halloween-themed experience in a quiet, supportive environment before opening hours. Explore the centre using a special map that leads you to five trick-or-treating stations. Finish your trick-or-treating by stopping by the Spooky Reading Tree, our newest Halloween experience inspired by your favourite classic fairytales with a spooky twist.
Our friends at Decathlon and iLahui have also invited you to enjoy a sensory-friendly shopping experience with a special surprise for our trick-or-treaters.
For more information, please email tracy@autismcalgary.com
Living with Sensory Sensitivities
WHAT IS AUTISM SPECTRUM DISORDER?
Autism Spectrum Disorder (ASD) is medically classified as a neurodevelopmental disorder. Symptoms are usually observed within the first three years of life (although it's not uncommon for a diagnosis to be made later in life). ASD changes the way the brain processes information (which is why you might see the term "neurodivergent" used to refer to people on the spectrum). The specific "cause" of ASD—such as genetic, environmental, developmental, etc.—has not been determined, and no single determining factor is common across every single case of ASD. It's also important to note that ASD is not a degenerative condition (i.e., one that gets progressively worse over time, such as Parkinson's).
HOW DOES ASD AFFECT PEOPLE?
As the term "spectrum" implies, ASD can affect people in a wide variety of ways and within a range of different degrees of severity. Some of the most commonly observed challenges are in: socialization, speech, and communication (including non-verbal communication), repetitive/restrictive behaviours, and difficulties with sensory processing (i.e., an over- or under-sensitivity to smell, touch, vision, taste, and/or hearing). Other symptoms have been noted to commonly appear in those on the spectrum (such as gastric issues, motor challenges, atypical sleeping/eating habits), but there is still debate among the medical community as to whether these symptoms are directly correlated to ASD, or if they are simply easier to observe in people on the spectrum.
Never has the future looked so bright for children with autism! With new research advancements and new treatment options such as intensive behaviour intervention, sensory integration, and auditory training, along with public awareness and dedicated educational personnel, our children can reach new heights.
Visit Autism Calgary to learn about more symptoms, getting diagnosed, available treatments, and some myths and facts about Autism.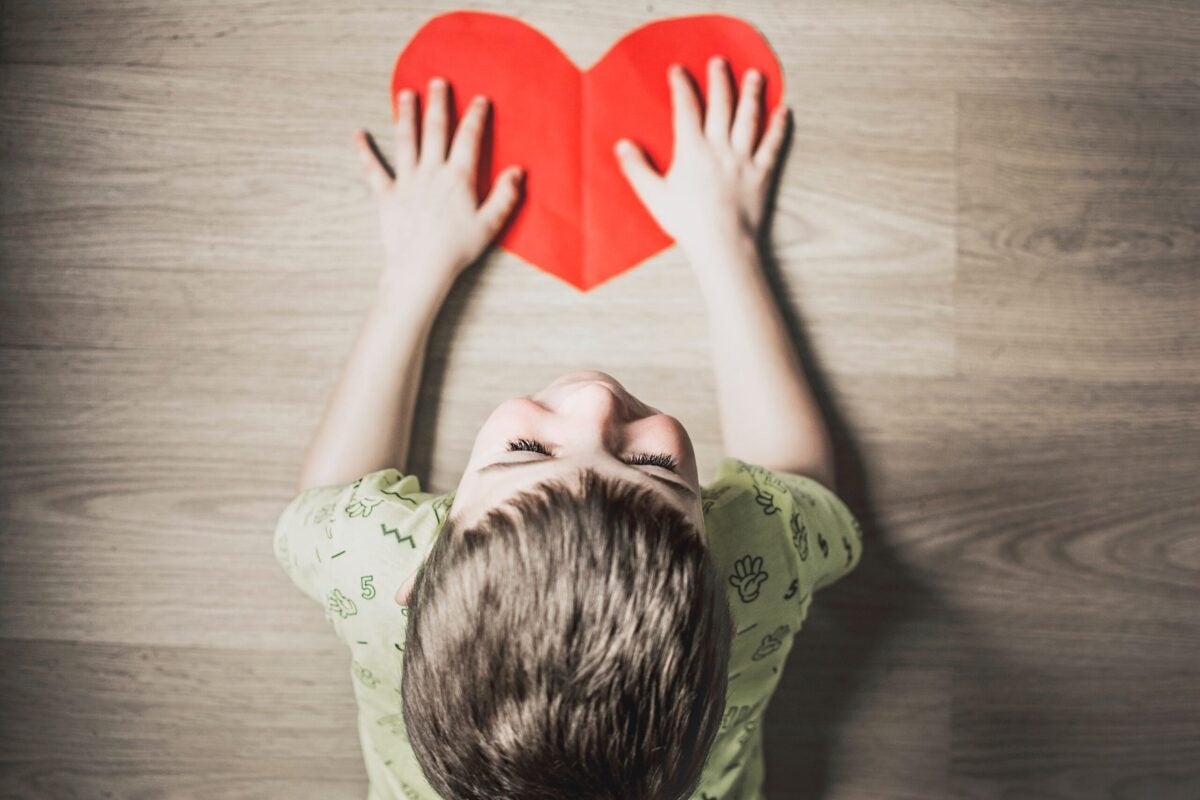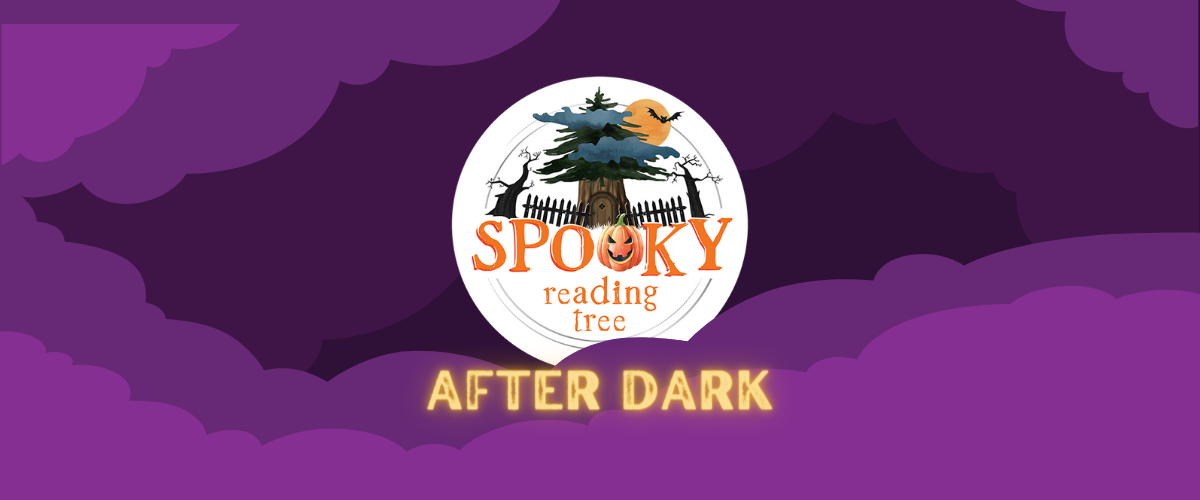 The Spooky Reading Tree
After Dark
Date: October 30th, 2022
Time: 6:30 PM – 8:30 PM
Cost: $20
Ticket Required
Visit the Spooky Reading Tree at Southcentre Mall for an evening of adults-only fun from 6:30-8:30 pm on Sunday, October 30th. Enjoy refreshments and spooky adult beverages from Milestones, music, Halloween makeup demos presented by Hudson's Bay, dramatic book readings, and a grown-up candy station with treats from Candy Heaven. Plus, explore the five larger-than-life storybook-themed vignettes featuring scenes from Alice in Wonderland, The Wizard of Oz, and more – the perfect setting for a fun Halloween photo op!
Buy Your Ticket