Home
CIFRS Indigenous Art Exhibit
Event Postponed
Event to Commemorate National Day of Truth and Reconciliation.
Southcentre has connected with CIF Reconciliation Society and the event on September 30th in commemoration of National Day of Truth and Reconciliation will be postponed. Updated details will be communicated once available.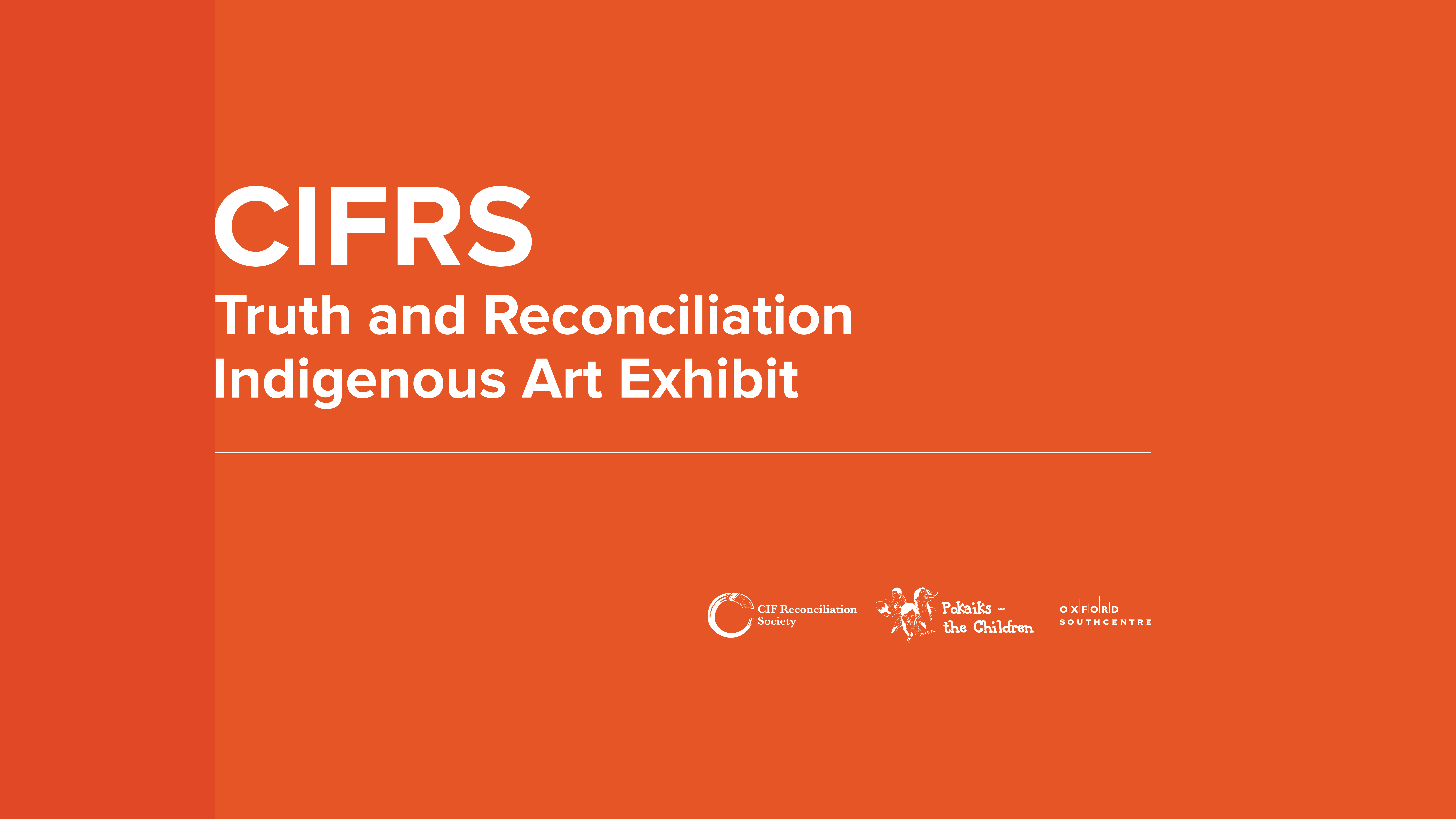 In partnership with Colouring It Forward Reconciliation Society, we're inviting Calgarians to experience a month-long art exhibit that will culminate in a commemorative event in honour of Orange Shirt Day and the first observance of National Day for Truth and Reconciliation on September 30th.
The CIFRS Truth and Reconciliation Indigenous Art Exhibit will showcase a variety of works from 18 Indigenous artists in Southcentre's Art Corner from September 1st to October 18th. Each art piece will feature recommendations on how people can take steps to help foster reconciliation in their own communities.

National Day for Truth & Reconciliation provides an opportunity to recognize and commemorate the tragic history and ongoing legacy of residential schools, and to honour their survivors, their families and communities. Striving towards reconciliation takes action, therefore, the artists from the CIFRS Truth and Reconciliation Indigenous Art Exhibit have provided suggestions for how people can respectfully participate in the process of reconciliation within their own communities.
Image Gallery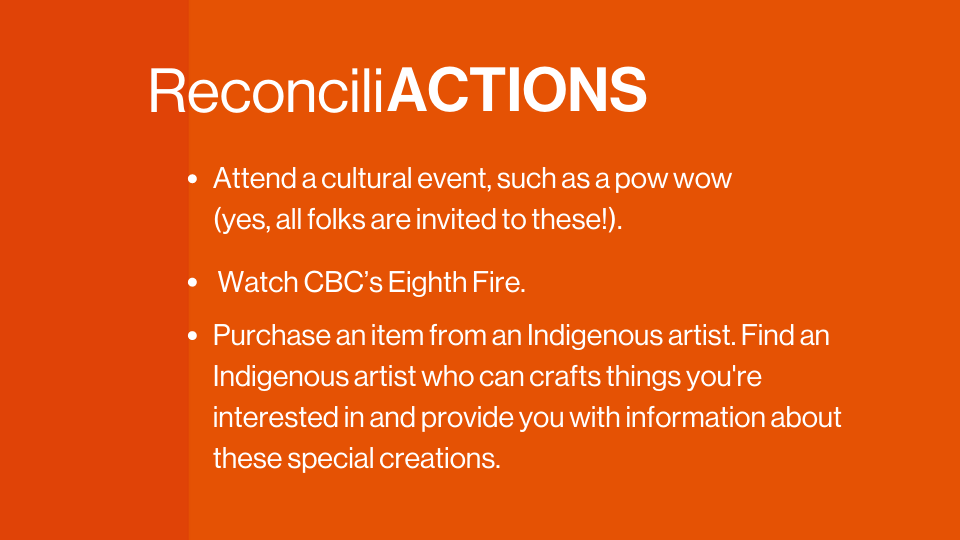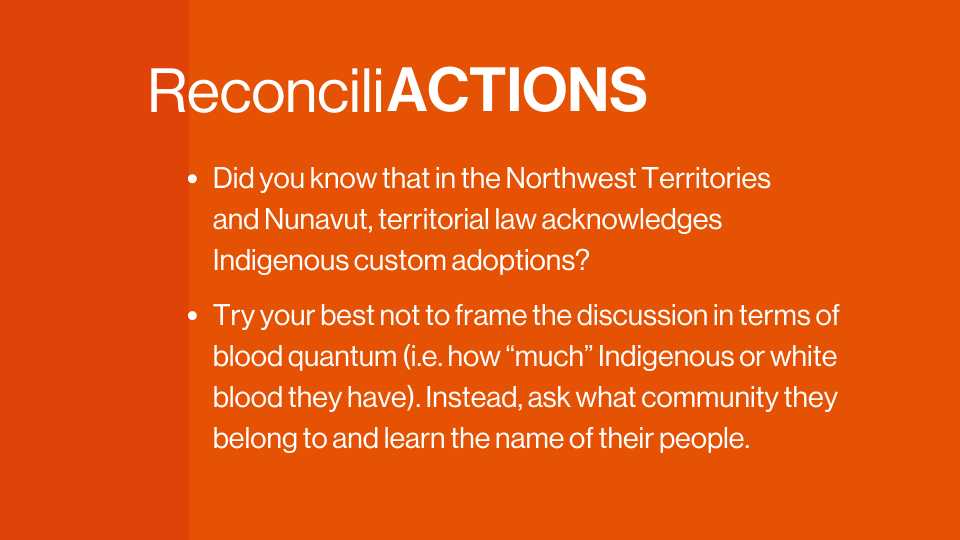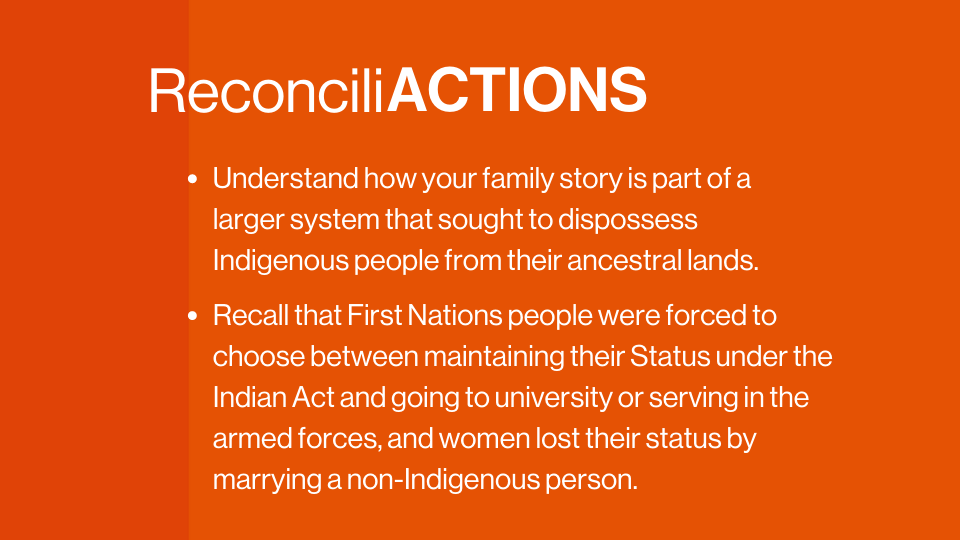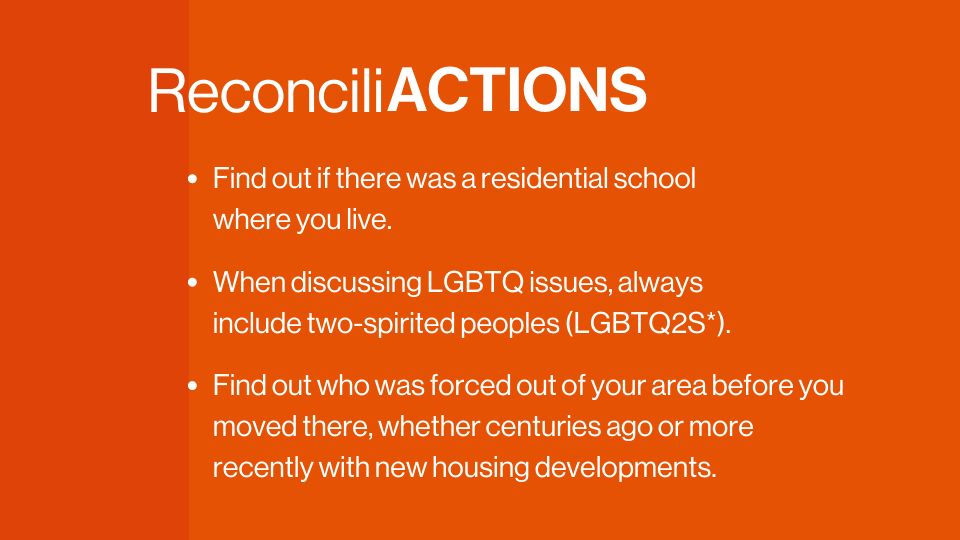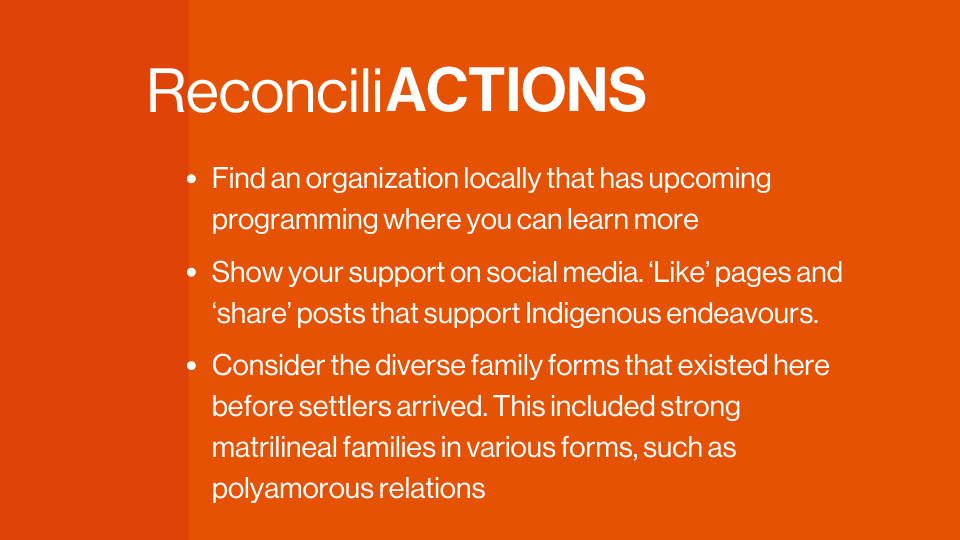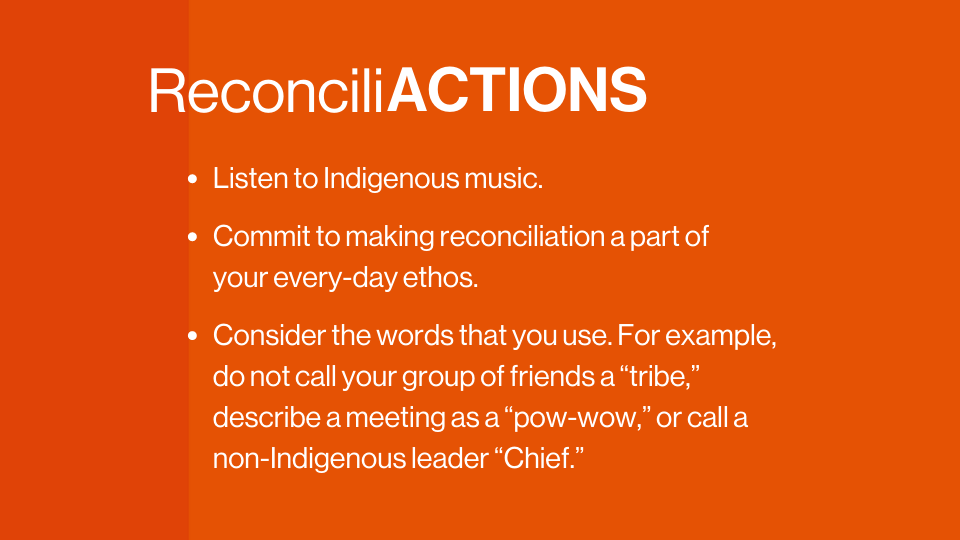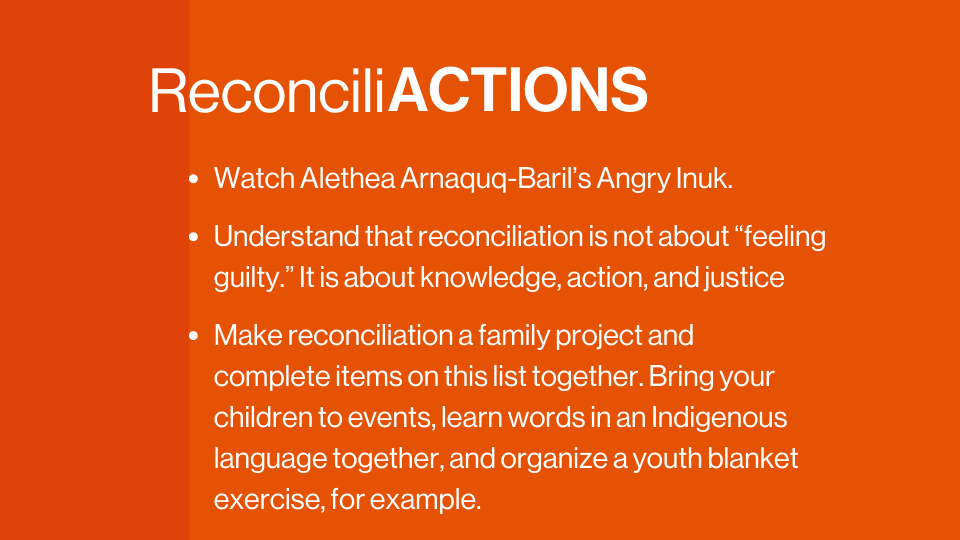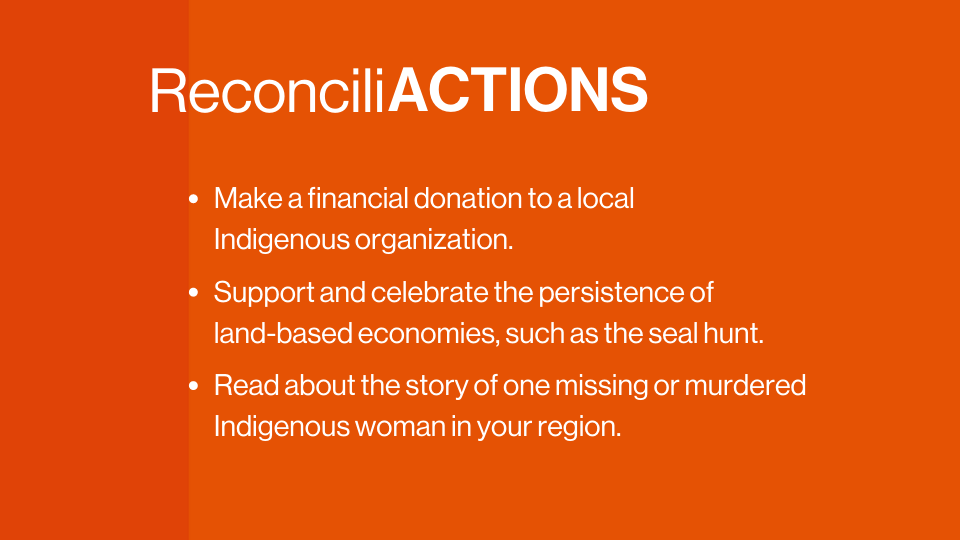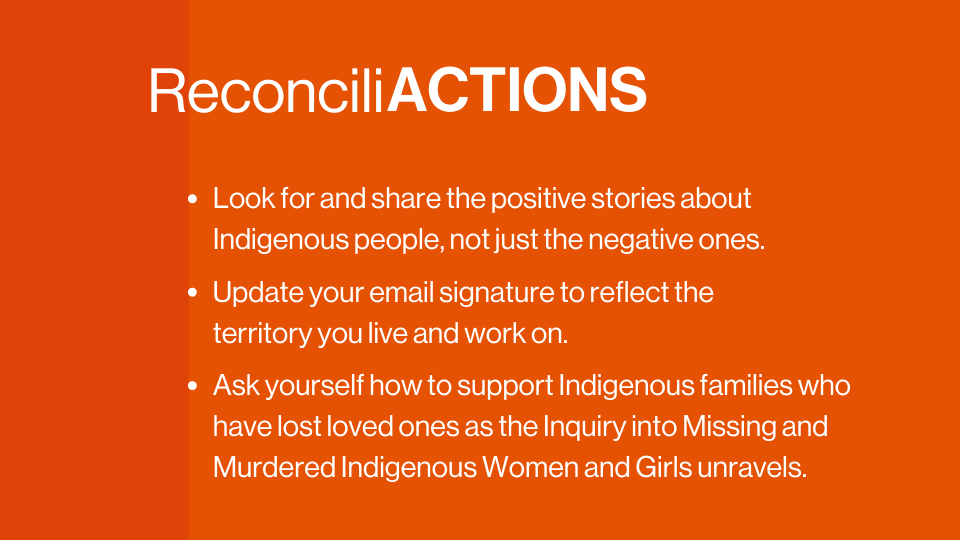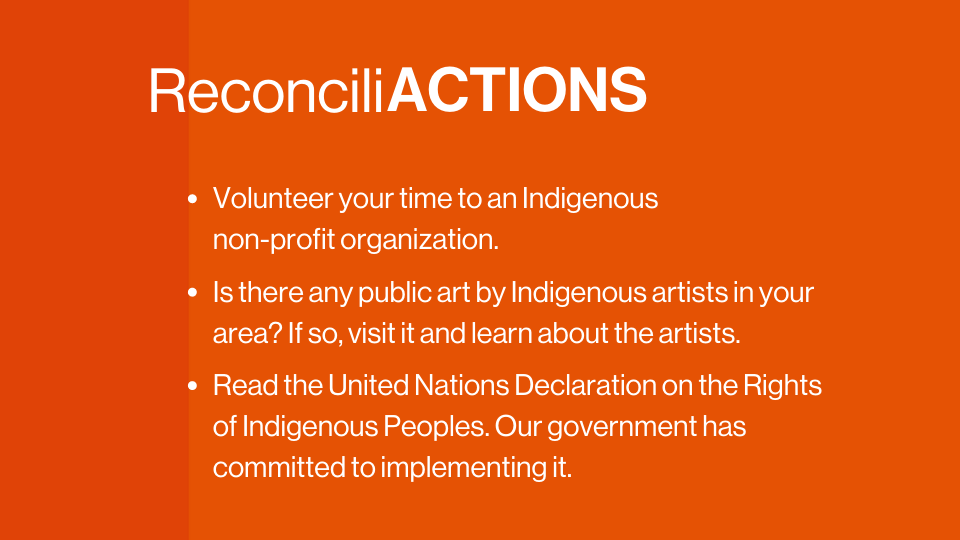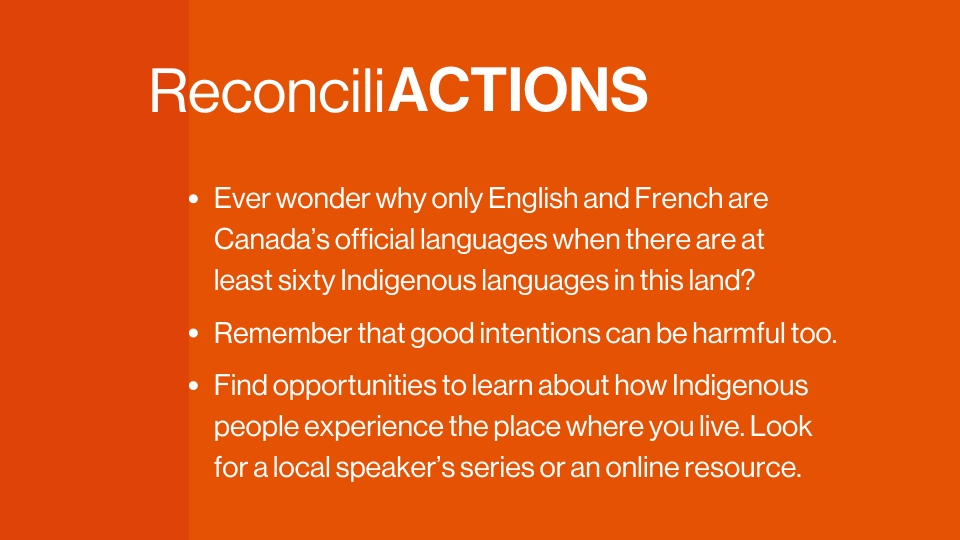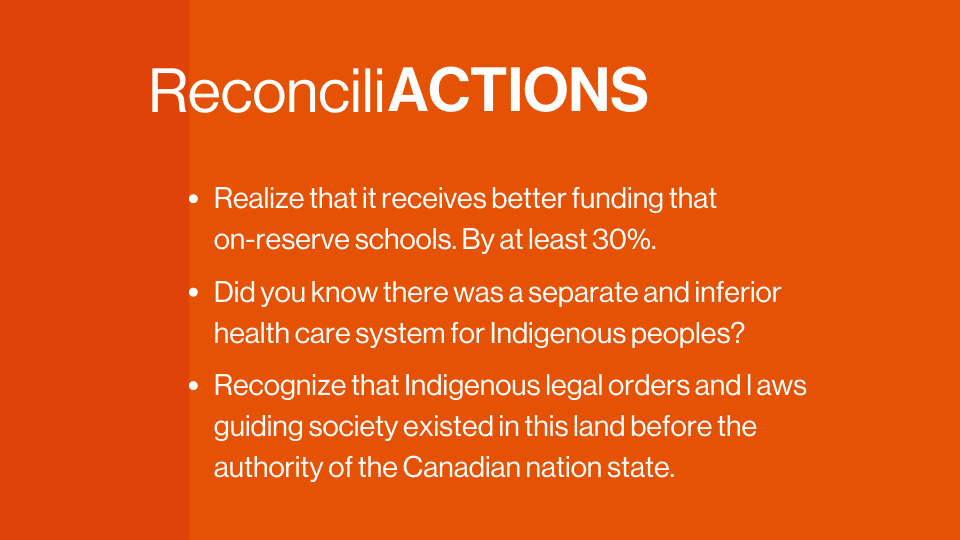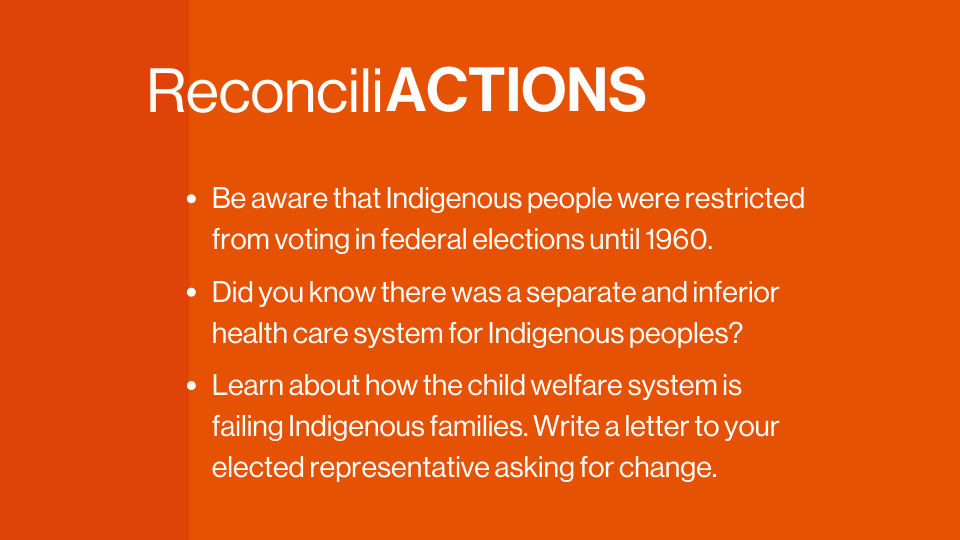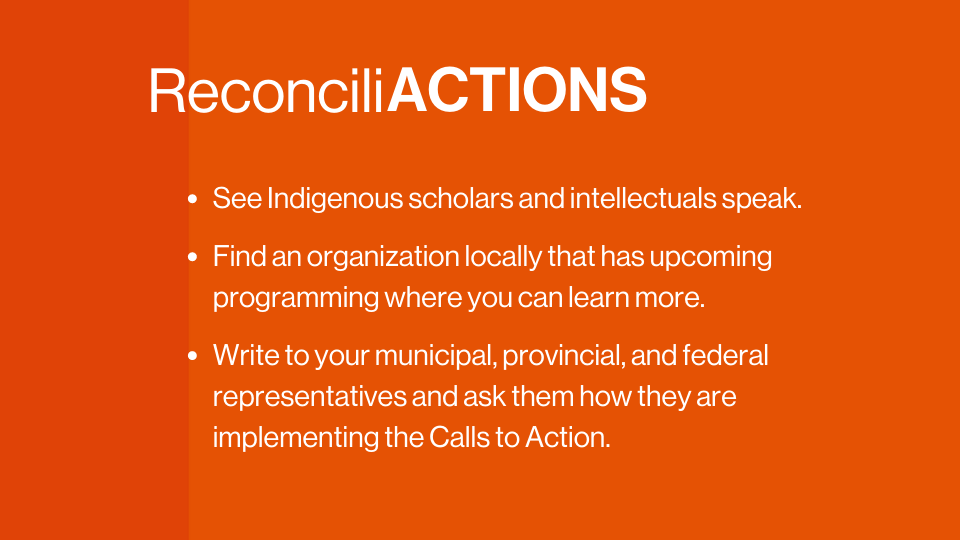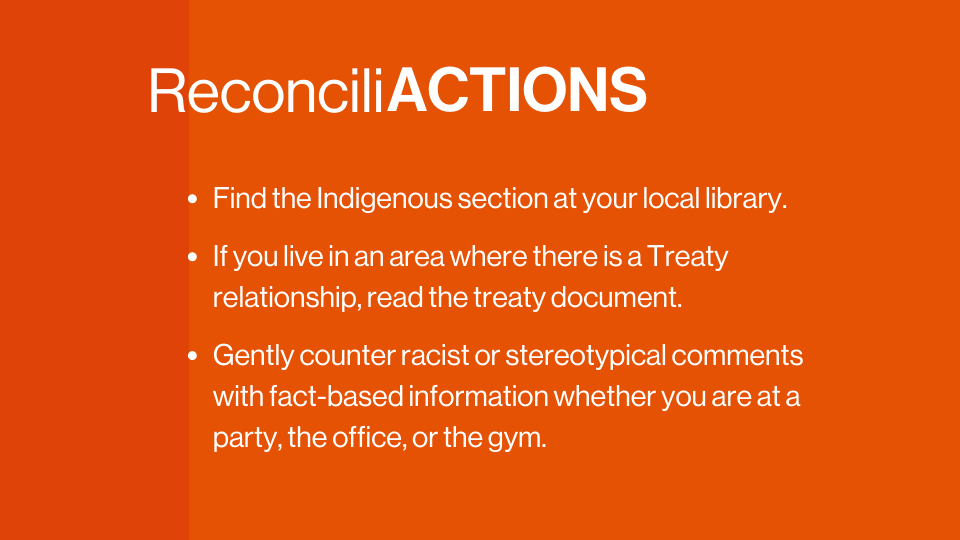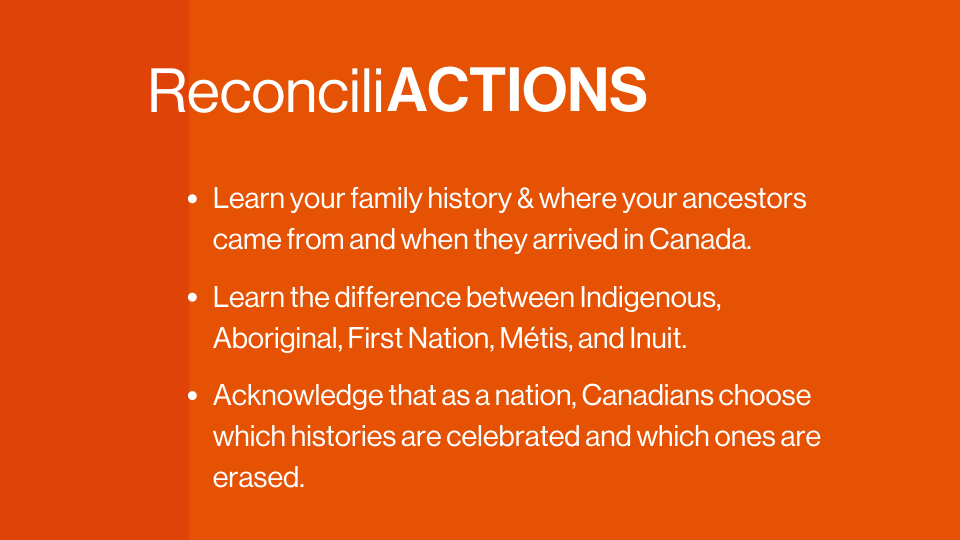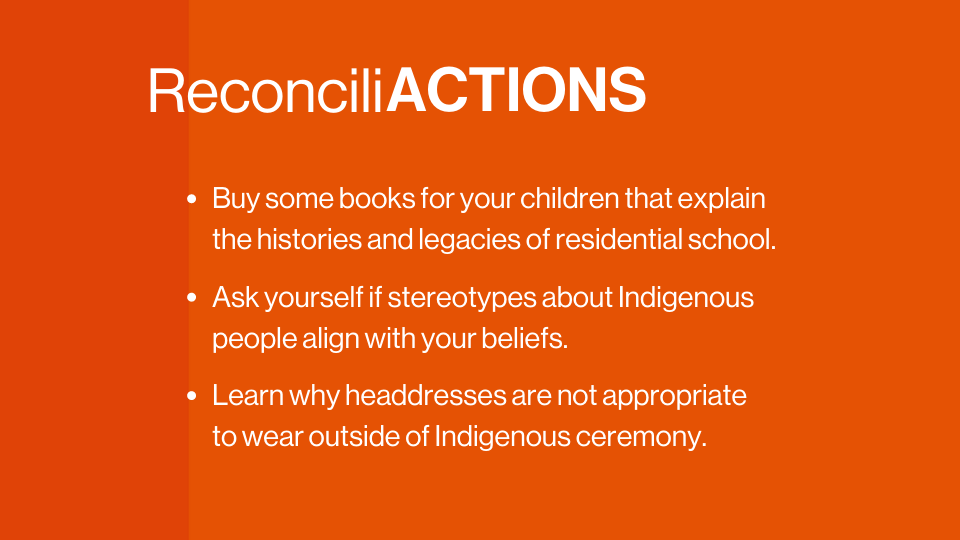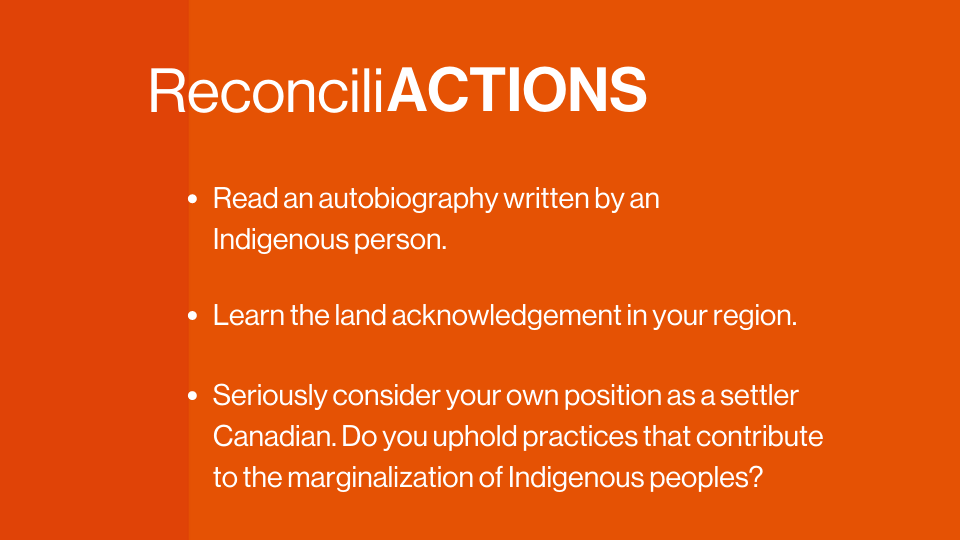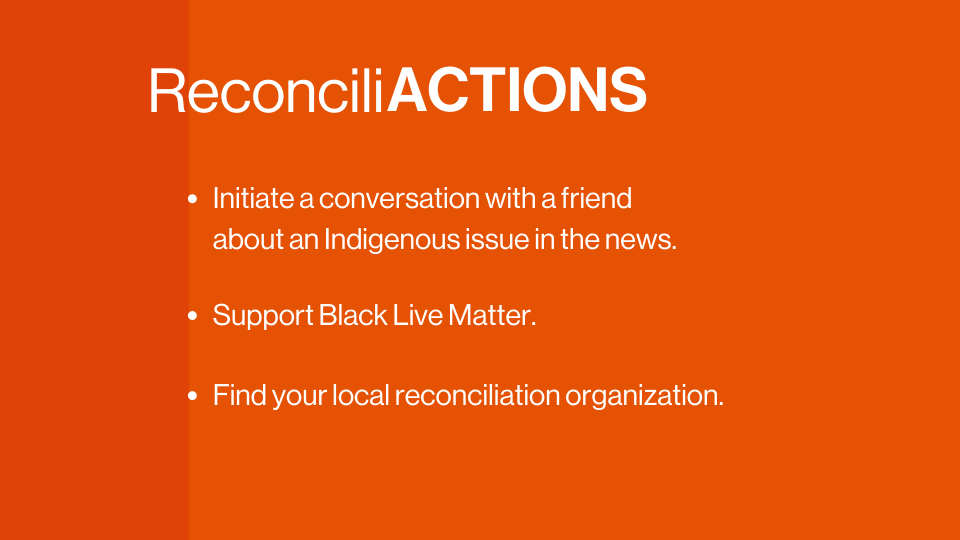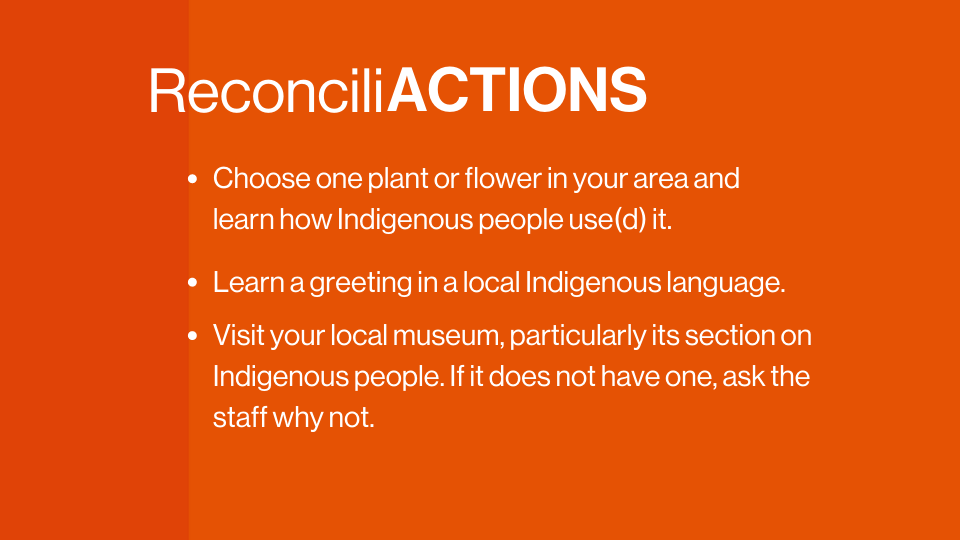 The CIFRS Truth and Reconciliation Indigenous Art Exhibit will showcase art works from Indigenous artists in Southcentre's Art Corner. Artist bios will also be displayed as well as messaging about the significance of National Day of Truth and Reconciliation.
Collapsible Content
Meet the Artists
Aloysius Manybears was born and raised on Siksika Nation. He was honored and given his Blackfoot name "Panoahkomii" meaning Early Thunder. He recalls the story shared with him by his grandfather Sun Calf of his brush with death while out riding his horse one day and was struck by lightning and killing his horse instantly. When his grandfather recovered, he later on in life named some of his grandchildren after his near-death experience.

Panoahkomii was a young child when he and his siblings were sent to Crowfoot Residential school and that was when he discovered his gifted talent and around 15 years of age, he ran away from the school due to the abuse he suffered at the hands of the priests and nuns. He traveled extensively in search of work during his young adult years and returned back home one day and met and married Frances Medicine Shield and had and raised their children together. A few years later, he was sent to prison leaving his young wife alone to raise their young children alone and while in prison, he soon rediscovered his artistic talent and began drawing artwork sketches. While on visits with his wife, he would give her his paintings and she soon began thereafter promoting his artwork and sold them to support his family.

When he was released from prison, both Aloysius and his wife Frances opened their joint business venture creating employment opportunities for others in their communities. They named their company Early Thunder Creations and became recognized by successful selling their artwork and apparel products locally, nationally, and internationally. Their highlight was when three of his original artwork pieces were selected with exclusive rights to use the 1988 Calgary Winter Olympic logo on their products, and his artwork paintings were accepted to be displayed during the Vancouver World Expo in 1986, as well as his first big art show he entered in Great Falls, Montana in 1984.

All his artwork captures the rich cultural history and traditions of his ancestors and spiritual ways of the Blackfoot people with distinctive style of symbolic expressions of the special relationships between man and nature, and realism with care and attention to detail as told by his grandfather's oral traditional teachings passed on to him through his art to share with many future generations to come. Panoahkomii, passed away suddenly at the age of 68 years of age in 2005, leaving his wife, their children and grandchildren and left many of his original artwork collection to his family as his lasting legacy...
Autumn Whiteway ("Night Singing Woman") is a Saulteaux/Métis visual artist, traditional craftworker, curator and archaeologist from Calgary, Alberta. As an archaeologist, she has always been curious about the material culture produced by her ancestors, in addition to traditional knowledge passed down through the generations. This curiosity led her on a path of discovery, to learn many different types of traditional Indigenous crafts. Inspired by artists such as Norval Morrisseau and Kent Monkman, she additionally explores Indigenous themes from a contemporary perspective through painting and photography. Her painting and digital art is primarily focused on the heavily symbolic Woodland Style of art. Her photography, on the other hand, is used as a form of activism to highlight Indigenous issues. She has curated three exhibitions related to Indigenous Motherhood and Matriarchy and one exhibition of Indigenous ecological art.
Christiana Latham is a multidisciplinary artist of Northern Native and British decent. She obtained a Bachelor of Fine Arts Degree in Multimedia Arts and Design Technologies in 2015 and is currently taking printmaking as a minor at The Alberta College of Art and Design. Christiana has exhibited her work in various galleries, and her films have been shown in film festivals worldwide. One of her most recent achievements was the acceptance of her latest film into GAMA (Gallery of Alberta Media Arts) at the Epcor Centre in Calgary in 2016.

Christiana's film Jingle Dress was also recently accepted into the Imagine Native 11 Media Film Festival in Toronto, Ontario. Several of her paintings and digital artworks have also been published in several Canadian magazines.

She also is a director of Indigeneity Artist Collective Society and has been co-presenting films with the Calgary Society of Independent Filmmakers and DreamSpeakers Film Festival.

Christiana Latham's current main artistic focus is on film, watercolor and print media. Her artistic endeavours work to challenge personal growth and self-discovery. Christiana's work has evolved over time but she remains constant in creating culturally explorative pieces that work to connect her past to her present.
Delree Dumont was born in Chilliwack, British Columbia and is a member of Onion Lake Cree Nation, SK. In her earlier years, she moved to Alberta and worked in the corporate world for 32 years. In 2014, she turned to her emerging desire to showcase her artistry and her Indigenous heritage, and thus left the corporate world and never looked back.

Her early works were of the realist style using primarily oil and watercolour. She has emerged as more of a self-taught pointillism artist using acrylics with many of her works having an Indigenous flair. In addition to her painting, other art-forms she is involved in are: leatherwork, Indigenous craft/art creations, and being a Woman's Traditional Powwow Dancer.

Delree is an internationally recognized Cree artist with her works shown in Italy, Germany, and across in Canada. She has also been showcased in several Canadian local and regional magazines and articles. In addition to her works being exhibited in galleries, she is very community minded and is involved in local and regional art shows, craft shows and Powwows.

Delree has also been nominated several times and has won awards relative to her artwork and her business, Delree's Native Art Gallery. She has recently relocated to the southern interior of British Columbia and continues to derive artistic inspiration from the beauty of the nature that surrounds her new home and life.
A member of Fishing Lake First Nation, Donna Rose Langhorne is a lifelong resident of Air Ronge, Saskatchewan. She is a mother of three children between the ages of 5 and 10 years and has been working in Northern Saskatchewan as a self-taught professional artist since 2010.

Donna suffers from a debilitating condition that makes it extremely traumatic for her to travel. She is under physician's care but continues to struggle with this affliction. Dealing with this confining reality has greatly influenced her artwork, underpinning in one way or another virtually everything she creates, both structurally and thematically. However, this has made it very difficult for me to connect with and integrate into the arts community and to establish myself in a broader marketplace, let alone to pursue mentorship and professional development opportunities. Even acquiring supplies is problematic, and costly, since they are not readily available in the remote Northern community in which Donna lives.

In spite of all of these challenges, Donna has produced and sold upwards of 100 paintings, including private, public and corporate commissions. Her chief market has perforce been limited to the economically challenged Northern region however she participates at every opportunity in local trade fairs and her work has received considerable exposure and acclaim in this way. Donna has worked hard to establish an on-line presence and is the owner/operator of the Donna The Strange On-Line Art Gallery, which has an avid following. Her work has become increasingly recognized through sales, grants from funding bodies, and invitations to exhibit from curators and galleries.

Donna recently received a grant to make a series of paintings on the theme of Reconciliation. Here is one of her pieces on the Murdered and Missing Indigenous Women and Girls, featured in Colouring It Forward's 2018 Indigenous Art Calendar.
Em Forbes is a mixed Inuk-Caribbean student in Calgary and they will be starting post secondary studies in the fall of 2021 with plans to be a graphic designer. Em was a featured artist with the Project Projekt exhibition at Chinook Blast 2021 and has recently received support from the Calgary Arts Development to design and share orange shirts to help raise awareness around Orange Shirt Day and the National Day for Truth and Reconciliation.
As a Professional Artist, I know that being passionate about my work has helped me advance and succeed in this field. I've learned the importance of paying attention to the story that each project is trying to tell, a valuable lesson that has led me to find quality work in diverse projects and gain experience. Motivated and committed to my craft, I'm capable of transforming an idea into a creative production that leaves an impact on the audience.

Flora is proud of her First Nation Indigenous Heritage. She is a strong supporter of women and showcases their strength and spirituality in her work and uses of bright bold colour evokes strong emotions. Flora used her skills as an artist to help her heal. And by teaching others to paint, has help them heal and find their own warrior within. Flora volunteers at some local schools to work with indigenous children to teach them through stories and art. Is very skilled in many different mediums. She creates Acrylics on Canvas, Hand made and painted Hand Drums, Leather work (3D hand formed skull purses, binder covers…) hand painted feathers for smudging or display. I am a proud First Nation Indigenous artist who was born in Flin Flon Manitoba, Canada, from the Mosakahiken Cree Nation. I am a mother of three children and grandmother of seven grandkids. I am a survivor of the 60s scoop and was adopted at a very young age. I returned home to Canada about twenty or more years ago. I work in many art forms, acrylic on canvas paintings, leather, feathers etc...

I Am committed to empowering women through art. I retired as a B pressure welder, and gone through secondary schooling. I feel that my work shows strength, spirituality, and the warrior within all women and families.
Gordon Wesley- is passionate about bringing the life of the wild into a still picture, where he can always have them as memories from his wildlife experiences. He is a proud Nakoda Stoney from the Bighorn Reserve, where he was inspired to create life on canvas. Living in a quiet reserve in the mountains, Gordon can easily maintain the focus and concentrate on the essence of bringing the wildlife of the Rockies to the canvas. As a child, Gordon loved to be outdoors and watching the animals that inhabit his local geography. He was always curious about them and enjoyed their natural beauty. Gordon passion for nature comes from the desire to capture the spirit of the wild in art.

Gordon has participated in numerous exhibits, shows and art sales such as the Tamarack Art Show & Sale, the World Indigenous People Conference on Education, Dale Auger & Friends' First Nation Art & Sale Events, Preserving our Treaties, Consent & Silent Auction, Canada Day Celebration, Art Walk, Calgary Exhibit Stampede, Western Art Gallery, The Heritage Gala Celebration Aboriginal Heritage, Ducks Unlimited Canada, Fundraising Event, Western Indian Art Show, "Essence of the Wild" Sun & Moon Visionaries, Aboriginal Day in Jasper, AB, Moon Stone Gallery, and Pickin Party (Cochrane) and many more. Gordon has been featured in Colouring It Forward's 2018, 2019 and 2021 Indigenous Art Calendars. He collaborated on a large interior mural commissioned for the lobby of the City of Calgary Library. One of his recent achievements has been to see his artwork featured by Alberta Parks on the Kananaskis Conservation Pass.
My ancestry is of the Blood Tribe in southern Alberta. I have created a large number of paintings and murals over the last 15 years of my career as an indigenous artist based out of Calgary, Alberta. It is my connection to my traditional, spiritual, and cultural background that has inspired my body of work.

I grew up in Calgary with my mom Joanne Dan, who has been supportive throughout my career that began in my teens. I am primarily self-taught, developing my skills through observations, practice, and dedication to my craft. I work in oil, acrylic, and watercolour, choosing themes that reflect my unique perceptions of my spirituality and being indigenous in modern-day society. My designs represent my conceptualizations of the subjects I am painting, whether it is an individual, a group, animals, or a compilation.

I have participated in large scale events throughout the years including showcasing at the Vancouver Community College during the 2010 winter Olympics, and the Calgary Stampede at the Western Oasis Showcase in 2016 and 2017. My work is in the personal collection of several Canadian Premiers, international leaders and many of Canada's leading corporations and educational institutions. It has been displayed in art galleries across Canada and the U.S. I have enjoyed sharing my work at Indigenous conferences, pow wows, and events. In 2016, I created a body of work for a colouring book authored by Diana Frost, entitled "Colouring It Forward - Discover Blackfoot Nation Art and Wisdom" and have been featured in her calendars, journals and clothing. In the past 5 years, I have created many large public art murals in Calgary and Edmonton. They included a mural for the Calgary Stampede Indian Village, a mural on an exterior wall at 17th Avenue Framing, as well as a large mural in the lobby of the new City of Calgary Public Library. I have recently completed a compilation on an exterior wall at the John Howard Society, Calgary and have been commissioned to paint a mural in Calgary City Hall.
A member of the Bearspaw First Nation, born on the Blood Tribe reserve to Clifford and Kaye Rider, Keevin was raised on the Eden Valley reserve located west of Longview Alberta in the foothills of the Rocky Mountains.

Keevin is a self-taught artist. A love and respect for nature and the traditional ways of life have always been an inspiration for Keevin as depicted in much of his work.

Keevin began drawing at an early age, for him drawing was a means of escape, now he creates to inspire others.

It was through an invitation to show case his work at a conference that inspired him to pursue his goal of getting his Artwork out on an international level. Today his art work is located throughout the world in numerous private collections whether it be one of his amazing paintings or one of his beautiful custom wood burned art pieces.

Keevin's trademark signature is unique in it's own. His initials resemble a tipi. This is created by turning the "K" backwards and placing the "R" back to back, the bear paw represents his Stoney Nakoda lineage of the Bearspaw Tribe, the four dots represent his four daughters.

Keevin is the creative artist behind several murals located throughout Southern Alberta. His most recent commissioned mural, "Story Tellers" is located in the Calgary Central Library's Indigenous Interpretive Centre.
I am human being from this earth.

Lana Whiskeyjack is a multidisciplinary treaty iskwew artist from Saddle Lake Cree Nation, Treaty Six Territory, Alberta. Guided by her grandmother's advice, "Go to school, travel, and see as much as you can. Then return home to share what you learned, but do not forget where you came from." After graduating high school, the young mom moved to Red Deer to attain her Art & Design diploma, then moved to Ottawa with her growing family, attaining B.A. (Honours) and M.A (Canadian Studies) degrees. The story continues with returning to work near her home community and attain her doctorate degree at University nuhelot'įne thaiyots'į nistameyimâkanak Blue Quills (UnBQ) in iyiniw pimâtisiwin kiskeyihtamowin, the first Indigenous owned and operated educational institution in Canada. Prior to 1970, UnBQ operated as Blue Quills Indian Residential School, where two generations of her maternal family attended.

Lana's research, writing, and art explores the paradoxes of what it means to be nehiyaw (Cree) and iskwew (woman) in a Western culture and society; and, how she and other Indigenous peoples are reclaiming, re-gathering, and remembering their ancestral medicine (sacredness and power). Her art is passionate and expressive, born from the deep roots of her culture, history, and intergenerational relations. Through the examination of sometimes difficult subjects, her art reflects the intrinsic beauty of her interconnections with the earth, Cree language and all living beings. She invites you to join her on the next chapter of her adventure.
Madeline Belanger is from Saddle Lake Cree Nation. Her name is Sakaw Iskwew means Bush Woman in the Cree language. It is a legacy name because it belonged to her grandmother. When she was a child, her older cousin Leon showed her a drawing he had made of a horse. Ever since then she became fascinated with art. She learned about drawing and painting in high school and have mostly been self-taught since then. Her art is inspired by her culture, the natural world, her dreams and experiences.

Madeline is part of the Arts Collective of Canada (passthefeather.org). She has been featured in Colouring It Forward's Indigenous Art Calendars and one of their lined notebooks. Madeline's work has also been showcased in various exhibits including the Indigenous Motherhood and matriarchy exhibition in Calgary and Art From the Unknown in 2019.

"This painting represents how imposing Blue Quills residential school has been on my family. There is a lot of intergenerational trauma because of it. The flowers are growing over the photos and bringing healing and change. They represent medicine. The photo of Blue Quills residential school is large because it has had a huge impact on my family. It is not covered because it will never go away. The smudge and the eagle feather are clearing away the pain through reconnection to culture. Each one of the flowers represents someone in my family. The purple ones are my dad and his siblings. The yellow ones represent myself and my siblings. The orange flowers are my children and my nieces and nephews. The pink dots are my cousins. The berries represent change and new growth. The sage represents growth through healing. The background is red, blue and white because that is how the painting came to me."
Michael Fatt is a Chipewyan Dene from Lutselk'e, a fly-in community near Yellowknife, NWT, located on upper east arm of the Great Slave Lake.

Michael's art has always been a part of his life. As a young child in a foster home, his artistic talent was noticed and he was entered into an art course at the Winnipeg Art Gallery. He faced much adversity in life and after spending time in and out of jail, he returned to his original community. Here he was inspired to learn more about his people and the stories he listened to and learned to love, helped him evolve his work into a unique style.

His art has been shown at the Moonstone Creation Native Gallery and Gift Shop in Calgary and in several fairs in Banff, Canmore, Morley and Symons Valley Ranch. In late 2016, he also created a live painting, which was auctioned off at Ground Zero Theatre.
Originally a child of the land from the Qikiqtaaluk region of Nunavut. Saila Kilabuk has drifted west and is now an urban Inuk in Calgary. A single mother of twins, and an artist.

Her art is an escape from the modern demands of city life, and at the same time a longing for reconnection with her past and culture. Every brush stoke evokes the power of her ancestors and she paints symbolic images that transcend urban modernity and revitalize the spirit of the north.

Her work is a kind of artistic alchemy where she mixes paint with pain. Through art, she converts trauma and emotional hardship into the beautiful.

Saila dives deep into the emotional content of her life experience, and emerges with inspiration. She truly embodies the potential of post traumatic growth and is an inspiration for all who feel the desire to create.

Saila Kilabuk says she is "…a proud Inuk who wants to show the world that beauty can come from hardships and pain".
Sam is a Woodland Cree from Pukatawagan First Nation, MB although he now calls Calgary home. He started drawing when he was 14 years old and has been painting since he was 20. He comes from a long line of family artists, and grew up watching other family members drawing and painting before trying it himself. His older brother recognized Sam's talent with drawing and was instrumental in helping him learn to paint.

He works in ink or acrylic depicting animals, warriors and instruments filled with scenery, all in brilliant colours. Every painting contains symbolism to honour women, to recognize a life well lived or a life of hardship and spirituality.

Sam has participated in many shows in Alberta, Winnipeg, Regina and Toronto. He has his work exhibited at the Moonstone Gallery as well as Delree's Native Art Gallery. He produces commissions such as designs for tattoos, clothing including the design for a 2017 T-shirt for Canada 150 and was the illustrator for a comic book. One of his pieces was featured in Colouring It Forward's 2018 Indigenous Art Calendar.

He loves the way people react to his paintings and it makes him very happy to give them that enjoyment.
Shelley is a member of Montreal Lake Cree Nation in Central Northern Saskatchewan and has roots in Fish Lake Métis Settlement. She was raised in the tiny village of Christopher Lake where she attended school from age 5 to 13 years old. She moved to Calgary, Alberta with her family in 1990 and has called it home ever since. In 2016, Shelley had a difficult year, first her mother passed away and then she was diagnosed with advanced stage cervical cancer. She now considers her health crisis a blessing because it helped her realize she was not living up to her full potential. She began using her art as a way to let go of limiting beliefs and transform.
Calgary based First Nation Artist, Tamara Shepherd, has been designing and making art from the moment she was born. Like us all, it started with small pictures and doodles for school assignments, and to pass the time. As she got older, she realized making beautiful art on canvases was her passion. It all starts with an idea, a feeling, a story. She draws her picture by hand, capturing the emotion in the lines, and then exploring the reality with colours. She uses her intuition, not her thinking mind to paint what she feels and sees. She challenges the boundaries of art by using her own personal genre of goddesses. She explores the beauty of the feminine and masculine, and how those two meet two become a beautiful union in oneself.
In the moment I don't always realize the impact my paintings will have on me. The memories they will breathe to life, the emotional toll they may take, or the impact they will create around my work. What I do know is that before Sun Catcher, I believed my life was over. The universe, it seemed, had thrown everything at me and like so many of my sisters before me, I was ready to let the Earth take me… to devour my soul.

I'm not sure what my awakening was, but it can only be described as a revelation. There came a point in my life where I realized that everything I was going through, everything I had been through and my life experiences up until this point had all prepared me for this moment.

That life, despite all it had caused me to suffer and sacrifice was actually giving me valuable lessons. Lessons that were priming me for my inner greatness that was only realized after the veil of darkness was lifted from my spirit. The revelation. I wake up each morning with these lessons I call gifts. I wrap those gifts around myself and imagine reaching out to that beautiful sun in an effort to catch its strength, its beauty and its purpose to rise each day, and to draw all that back into my spirit. To catch all the good, to feel the deep love I now have for myself and to embrace the opportunities that may have passed me by had my eyes not been opened.

I am so thankful for the path my life has taken that I can only look to the Stars each night as I whisper to them a prayer for the morning sun. I know now that there is nothing in life I cannot overcome. There is nothing in life YOU cannot overcome. Our strength is not in who we once were, but in who we are destined to become. We are Sun Catchers!
Orange Shirt Day
Orange Shirt Day was started by Phyllis Webstad in 2013 to "support Indian Residential School Reconciliation, to create awareness of the individual, family and community intergenerational impacts of Indian Residential Schools and to create awareness of the concept of "Every Child Matters" Truth and Reconciliation Day was declared this July as a federal statutory holiday to be honoured every year on Orange Shirt Day on September 30th.
This day is to honour the survivors of the residential school system who have fought and are still fighting to bring that terrible history to our attention. We walk to remember the thousands of children that died in residential schools. We walk to honour all Indigenous peoples as they reclaim and restore their identity, equality, and dignity. "We will walk to stand up for transformative social change that is so urgently needed in Canada," as inspired by the closing words of the Truth and Reconciliation Commission's Final Report.
Orange Shirt Day events also help Indigenous and non-Indigenous peoples to learn about current issues and to start collaborating on solutions by building awareness, dispelling stereotypes, building relationships and generating appreciation and support for our Indigenous peoples. We are better together, and it's through events like this art exhibit, that we can build bridges and unite our Indigenous and non-Indigenous communities of Calgary.
Image Gallery