Calgary Stampede Style Guide
After missing out on a few years of The Greatest Outdoor Show on Earth, Calgary Stampede 2022 is the one to watch! There are no shortages of various leisurely and professional Stampede events, and as our calendars begin to fill up, the question on everyone's mind is what to wear? My name is Maria Jose (@aglimseofmaria), and I'm the fashion expert that will help you elevate your western-inspired style to new heights. My fashion philosophy is rooted in classic shapes and neutral tones; however, Stampede provides an opportunity to embrace some festival fun and dabble in the western spirit. Buckle up, partner! I'm about to take you through a series of neck-turning looks that are gorgeous yet surprisingly practical so that you can stomp your way through Stampede events in style and comfort. Oh… and the best part? You can find all the looks below at Southcentre Mall, consider it your one-stop shop and personal stylist for the occasion.  
All Day Stampede Breakfast
Image Gallery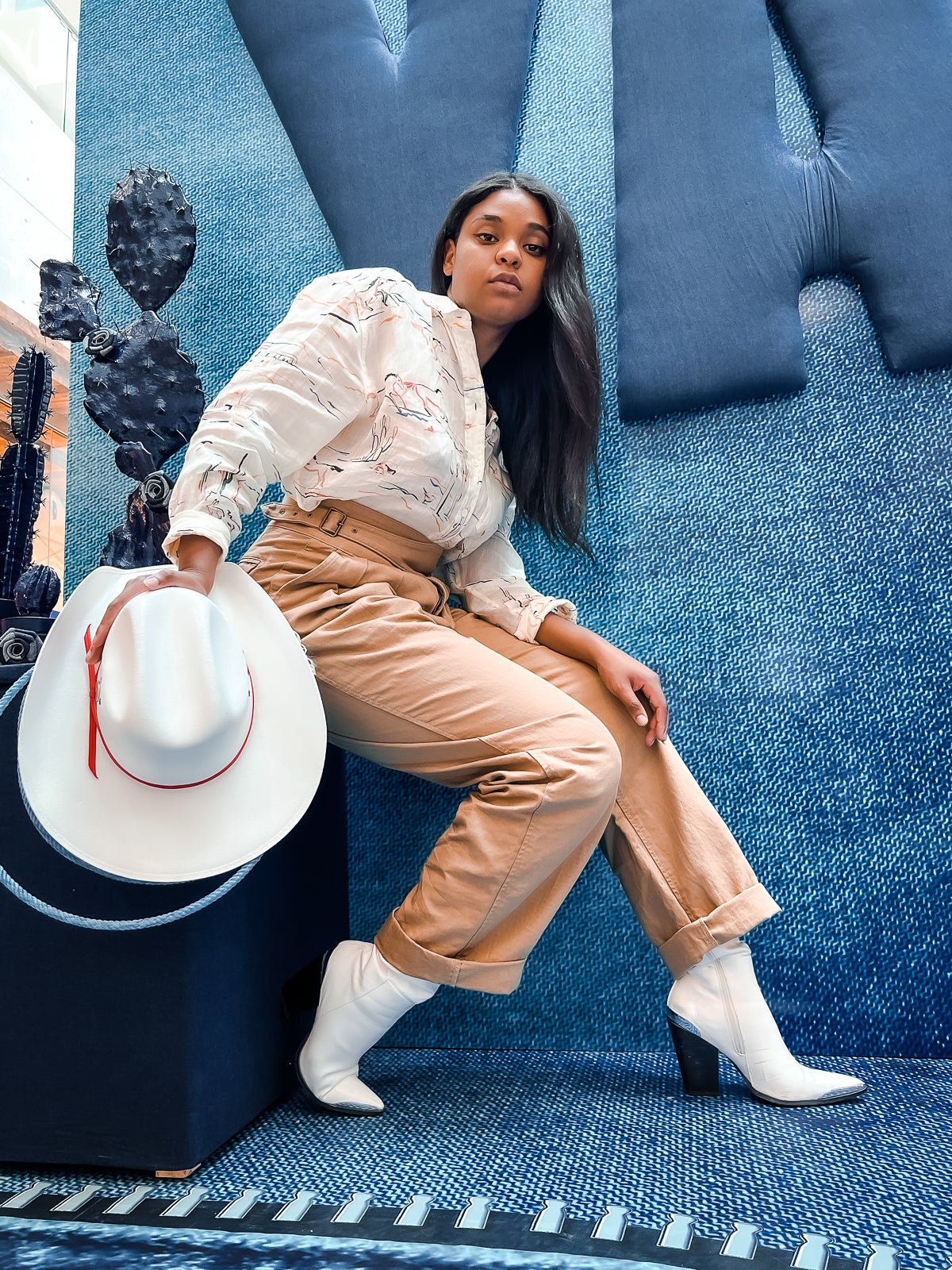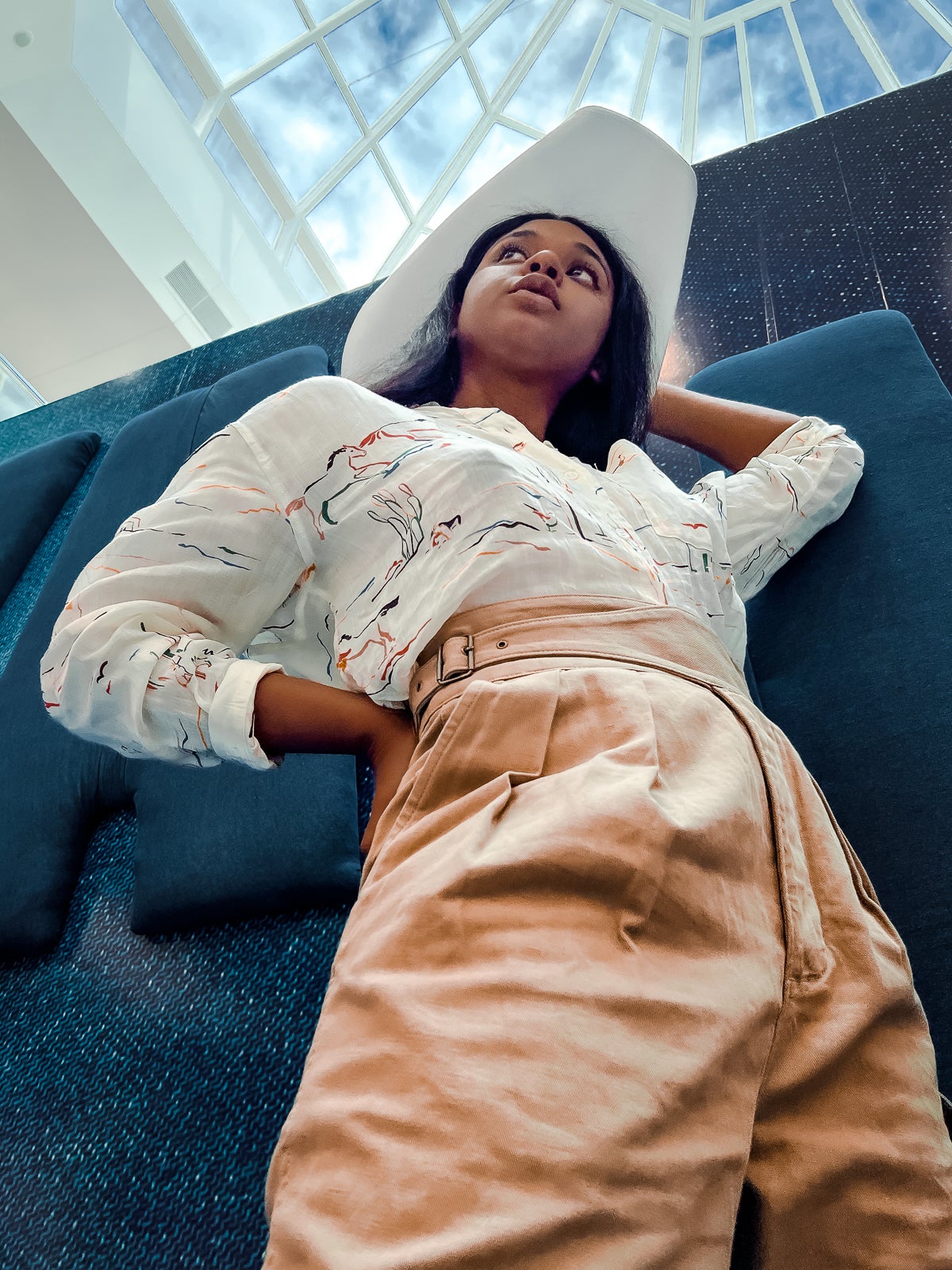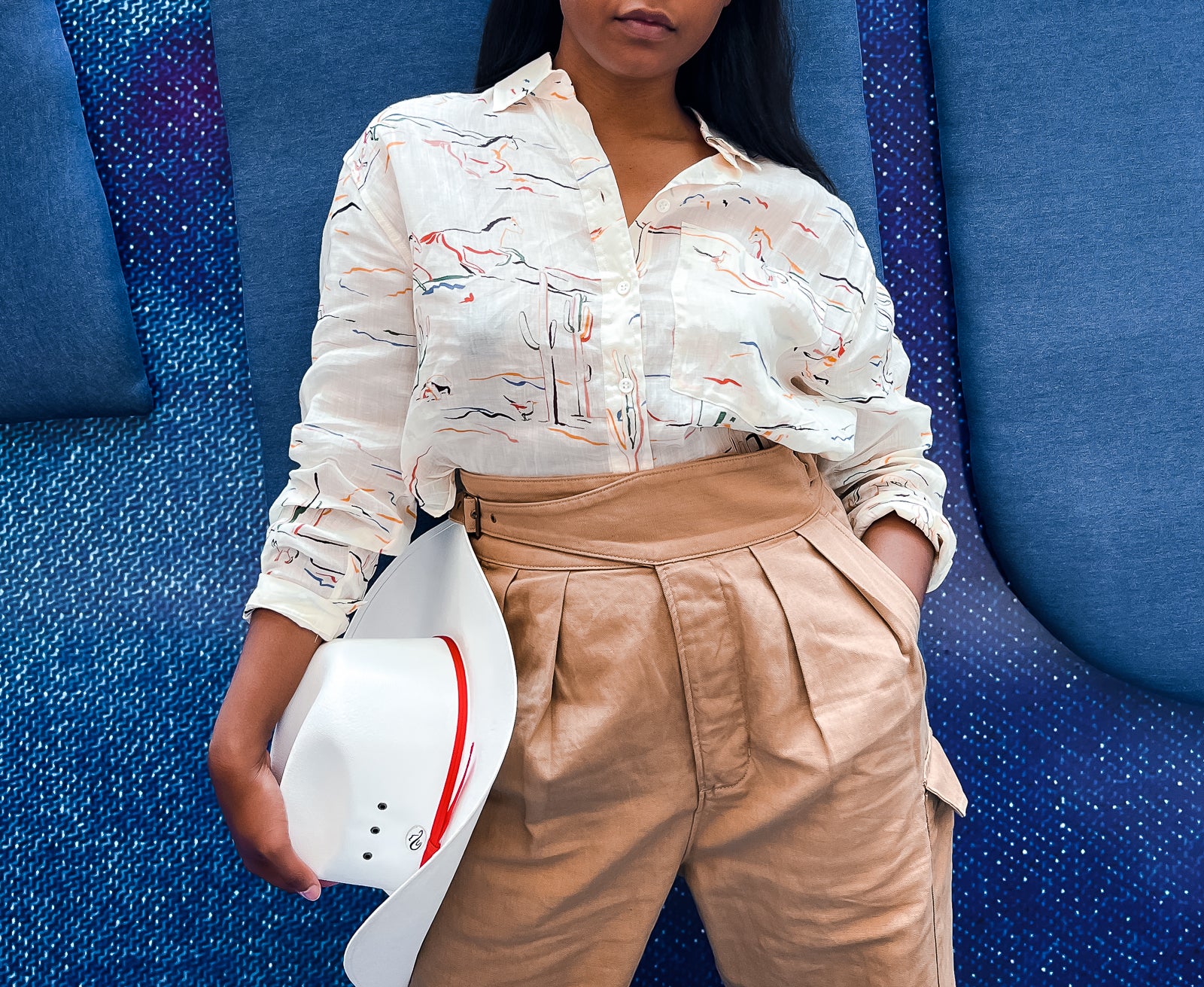 The first pancake flip calls for a relaxed yet totally on-theme western ensemble. If there is one essential country item everyone should have in their closet, it is a button-down blouse. Banana Republic's Boxy Cropped Ramie Shirt is a beautiful lightweight option. Its abstract desert cactus print celebrates the cowgirl theme without coming off overly costume-y and something you can wear well beyond the festival into the summer months ahead. Pair it with the ultra-high rise Heritage Explorer Pant, cowboy hat, and boots to complete the look.
Image Gallery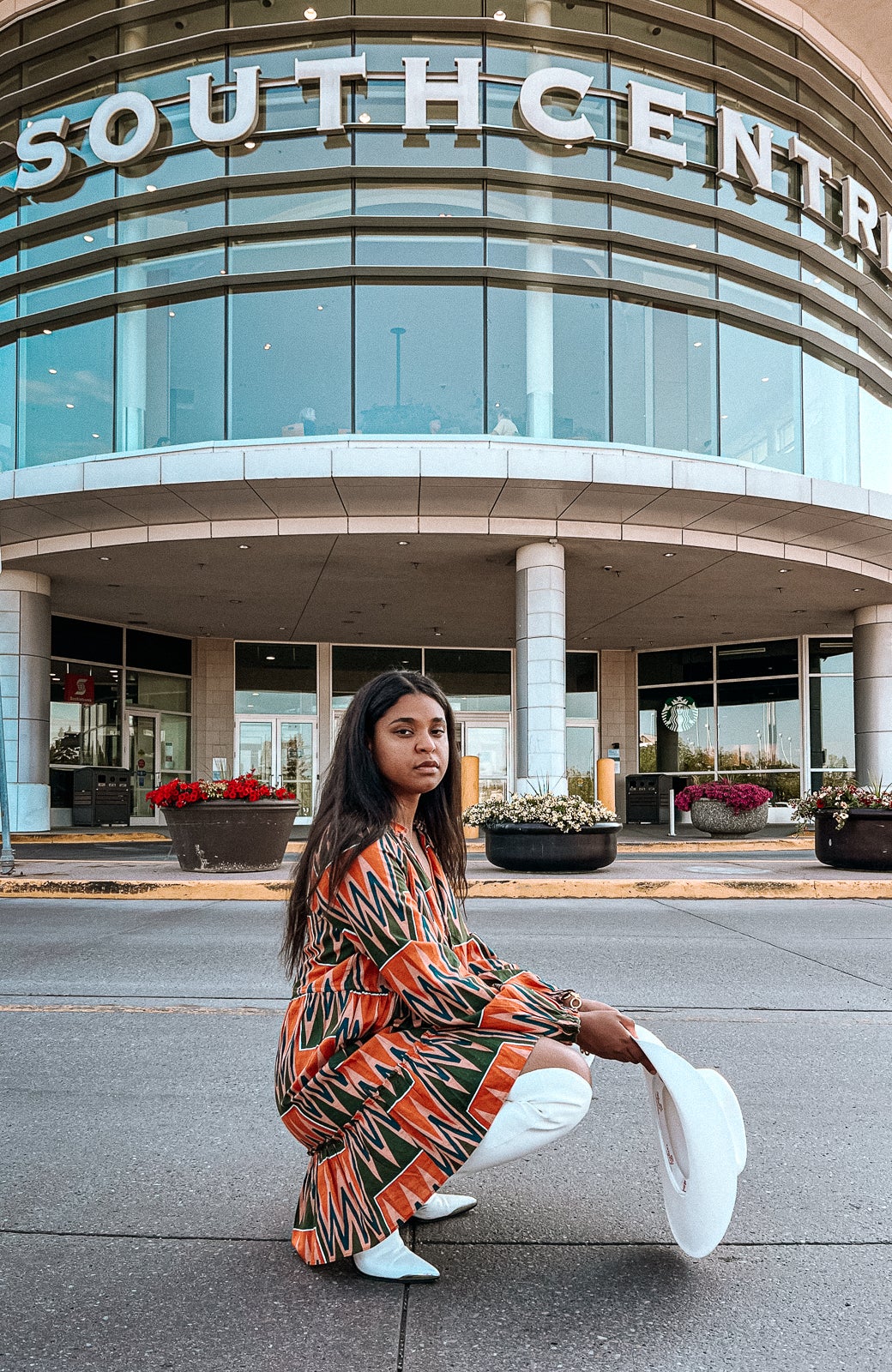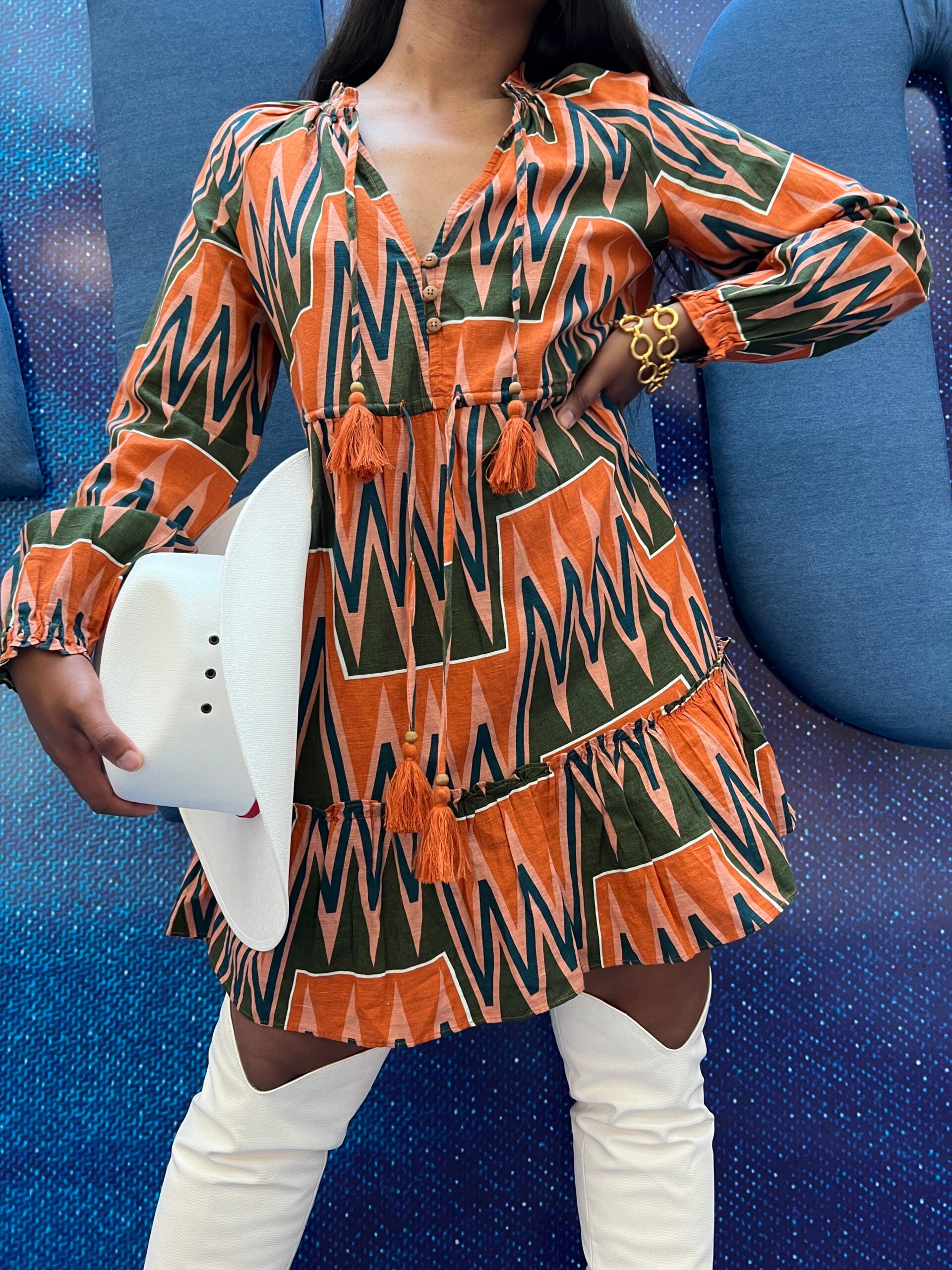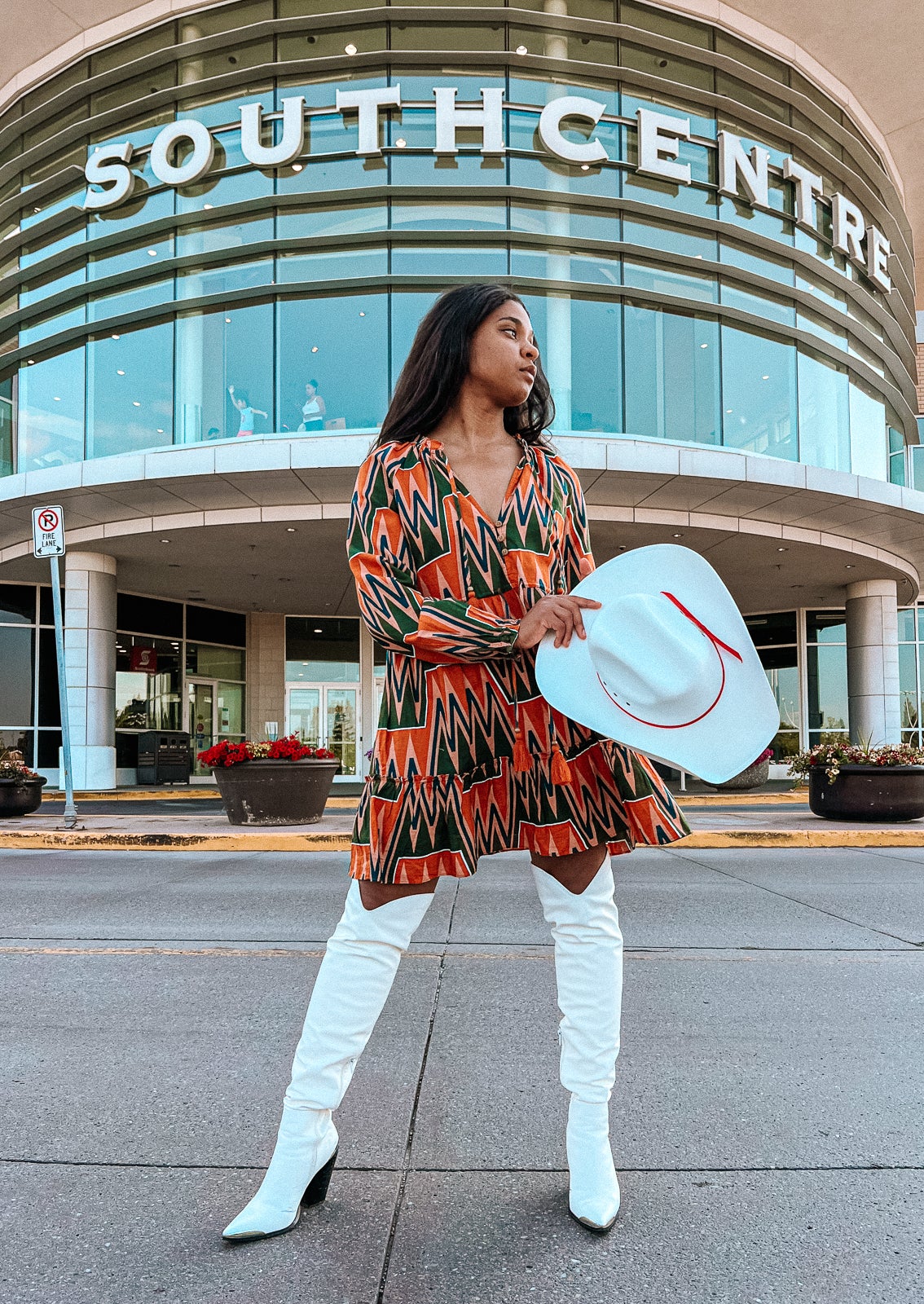 When picking a perfect outfit to stomp the grounds, you must keep the July heat at the top of your mind. Transcend the warm temperatures with ease by opting for a flowy dress. I recommend selecting a free-flowing silhouette made from a breathable material that allows everything from rocking out to your favourite artist at the Coca-Cola stage during the day to watching the fireworks soar across the night sky. BLU'S Women's Wear carries a wide selection of mid-thigh dresses, including this bright Veronica Beard number. Accessorise with a chunky bracelet, boots, and hat.
Dress Code: Business Western
Image Gallery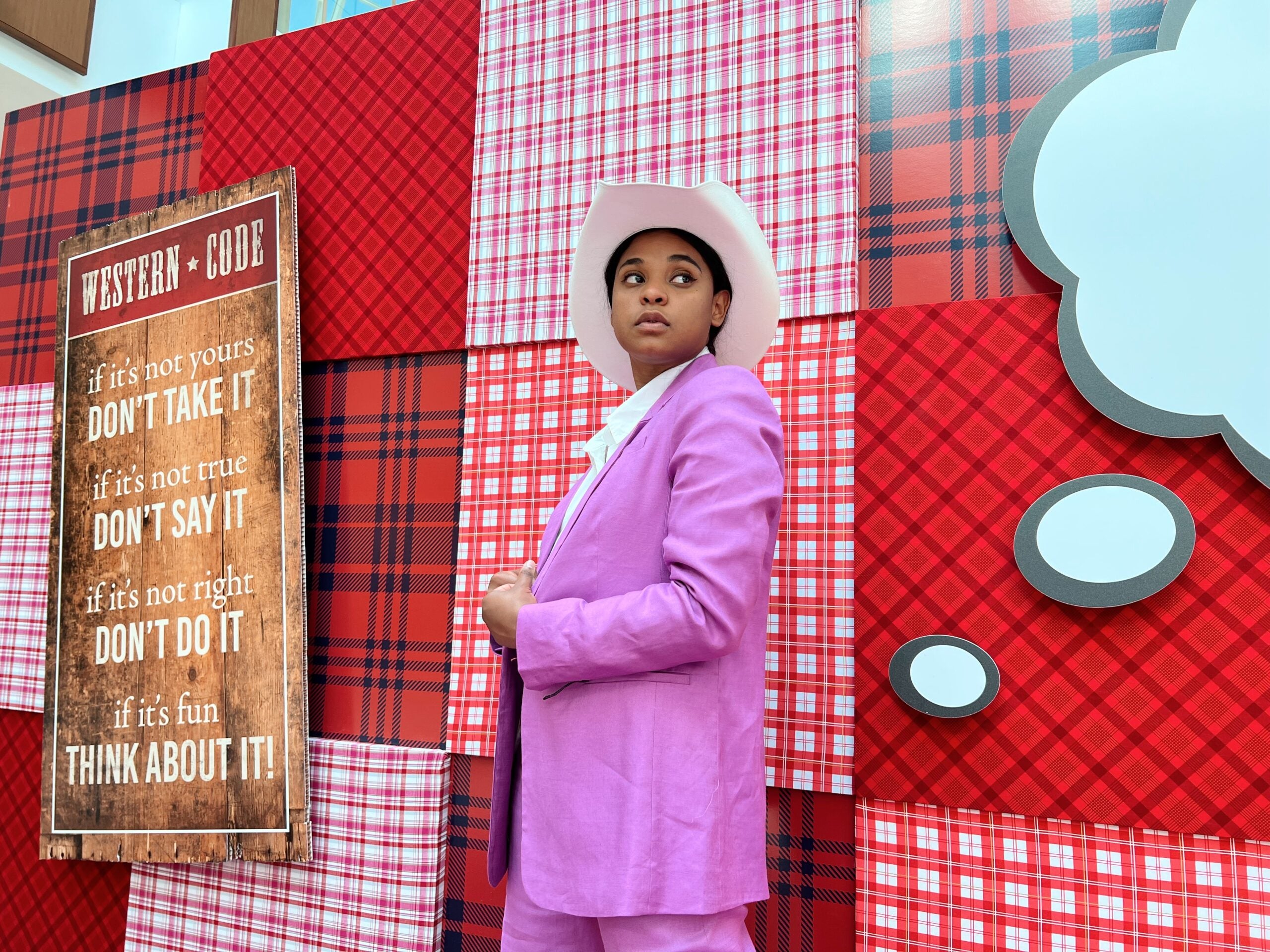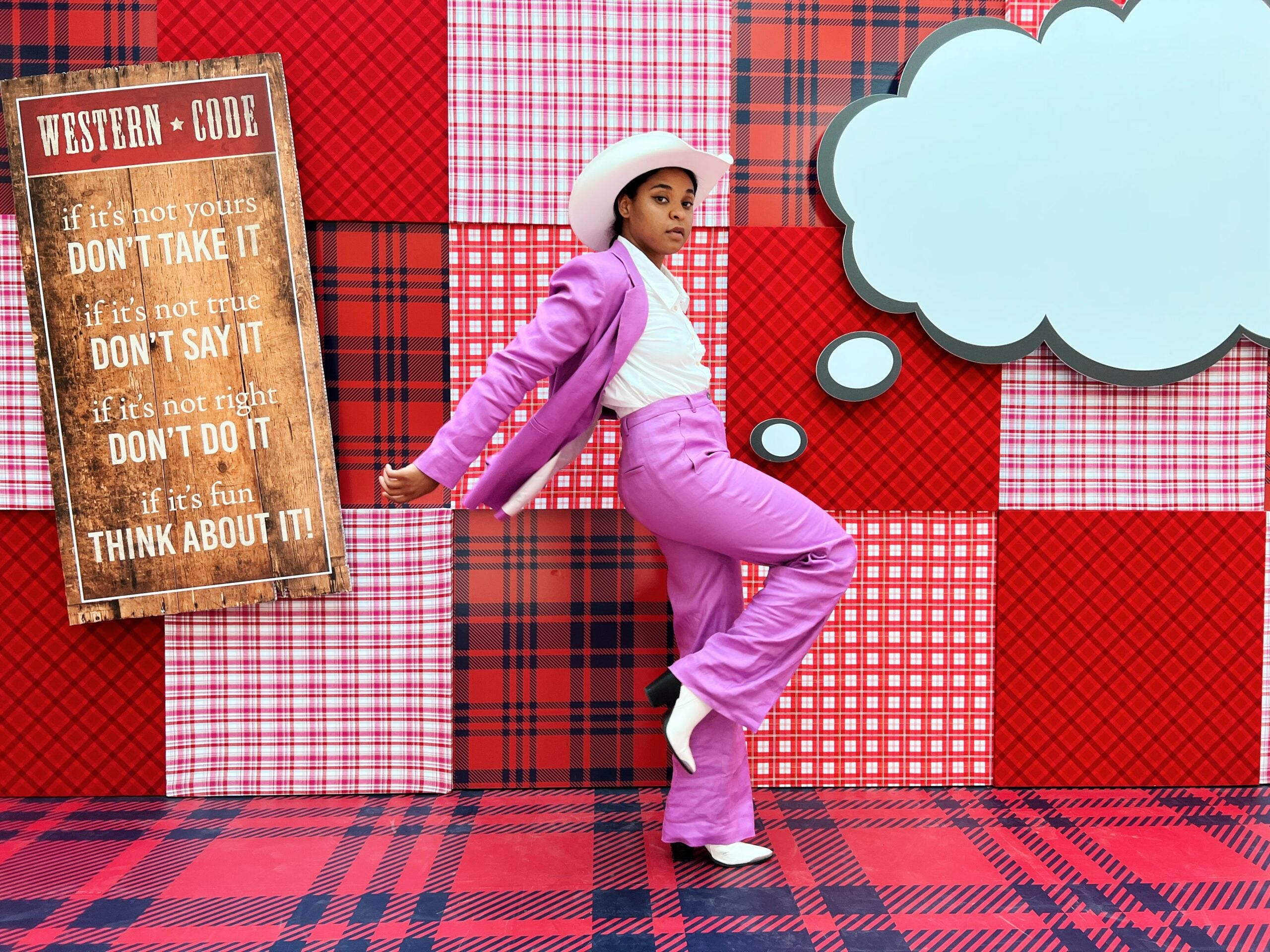 The lines between business and fun blur in the next ten days, so feel free to retire the boring work attire and opt for a fashion statement for your upcoming work functions. Consider taking the traditional pantsuit and giving it a bright monochromatic treatment. RW&CO carries a loud Purple Linen One Button Long Blazer and a matching High-Rise Wide Leg Pant that guarantees you the best-dressed title in any room you step in.
Patio Season, But Make it Stampede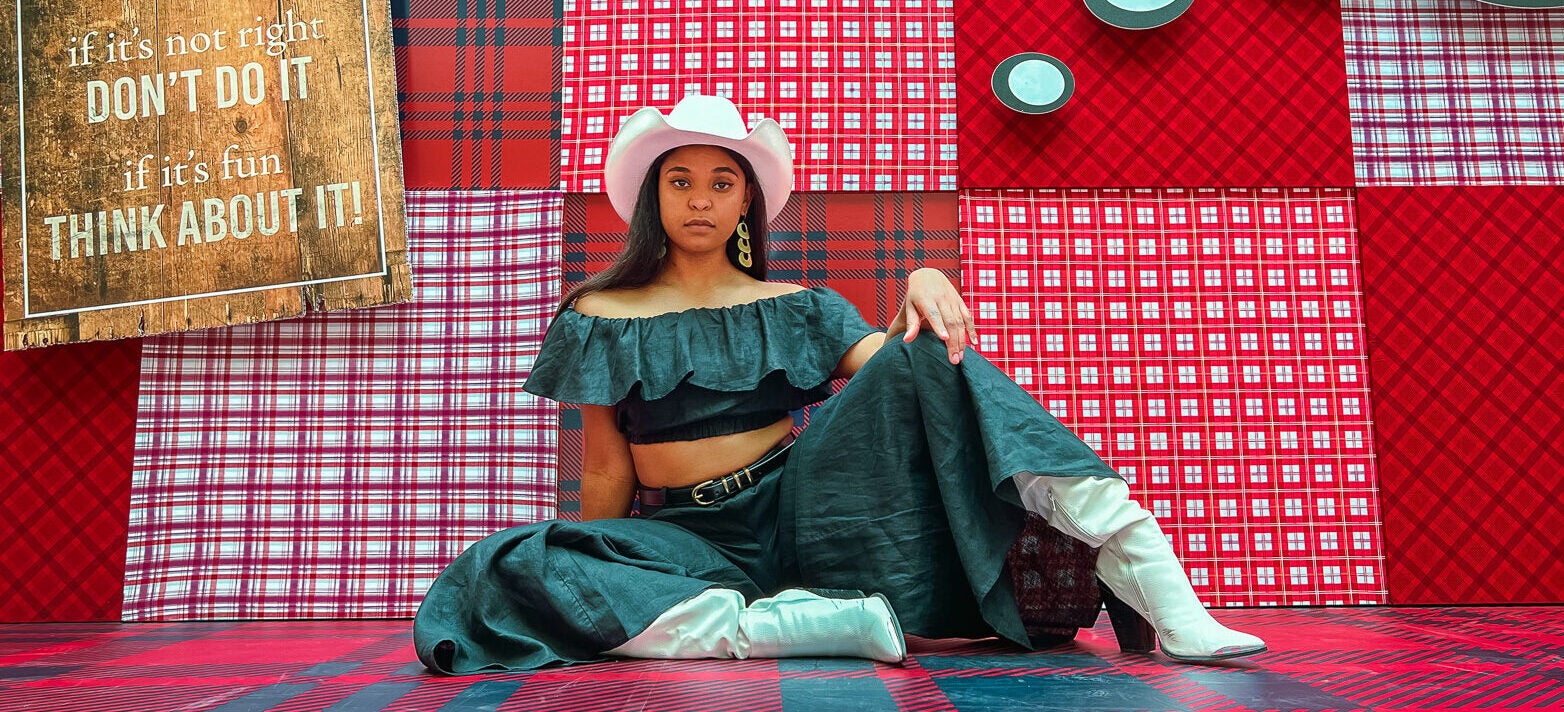 I'm predicting hot summer days spent at patios and beer gardens in your near future, and I've got just the right outfit for the occasion. The "it" western fabric is none other than denim, however, it's not always the most practical in high heat. Banana Republic offers an alternative wash denim linen matching set that gives you the look without the heaviness. This is the last, and perhaps my favourite, recommendation: Meridian Linen Pant and Top. The magic in this fit is hands down the dramatically wide-leg pant. It creates the illusion of a maxi skirt while standing still and moves beautifully in motion.
I hope the pieces above provided you with some inspiration on how to elevate your style for every Stampede occasion on hand. Happy shopping!