It's that time of the year again, it's Back-to-School season! We've partnered with our friend, Brittany Kolba, to help showcase our Back-to-School campaign this year — Perfectly You. Read below to learn more about how you can be yourself to be your best self this year.
Back-to-school shopping has always come with a healthy serving of nostalgia. The smell of duotangs and Mr. Sketch markers (cinnamon will always have my heart) bring back fond memories. The anticipation of who you will have as a teacher, seeing your friends that may have been away all summer, and of course, that memorable first day of school outfit. Your erasers have a year of mistakes ahead of them, and your backpack doesn't have the smell of 18-day-old sandwiches. This is main character energy and what it feels like to be genuinely optimistic about what lies ahead. That feeling never returned in adulthood, that is, until my children started school, and now I get to witness this euphoric season each year.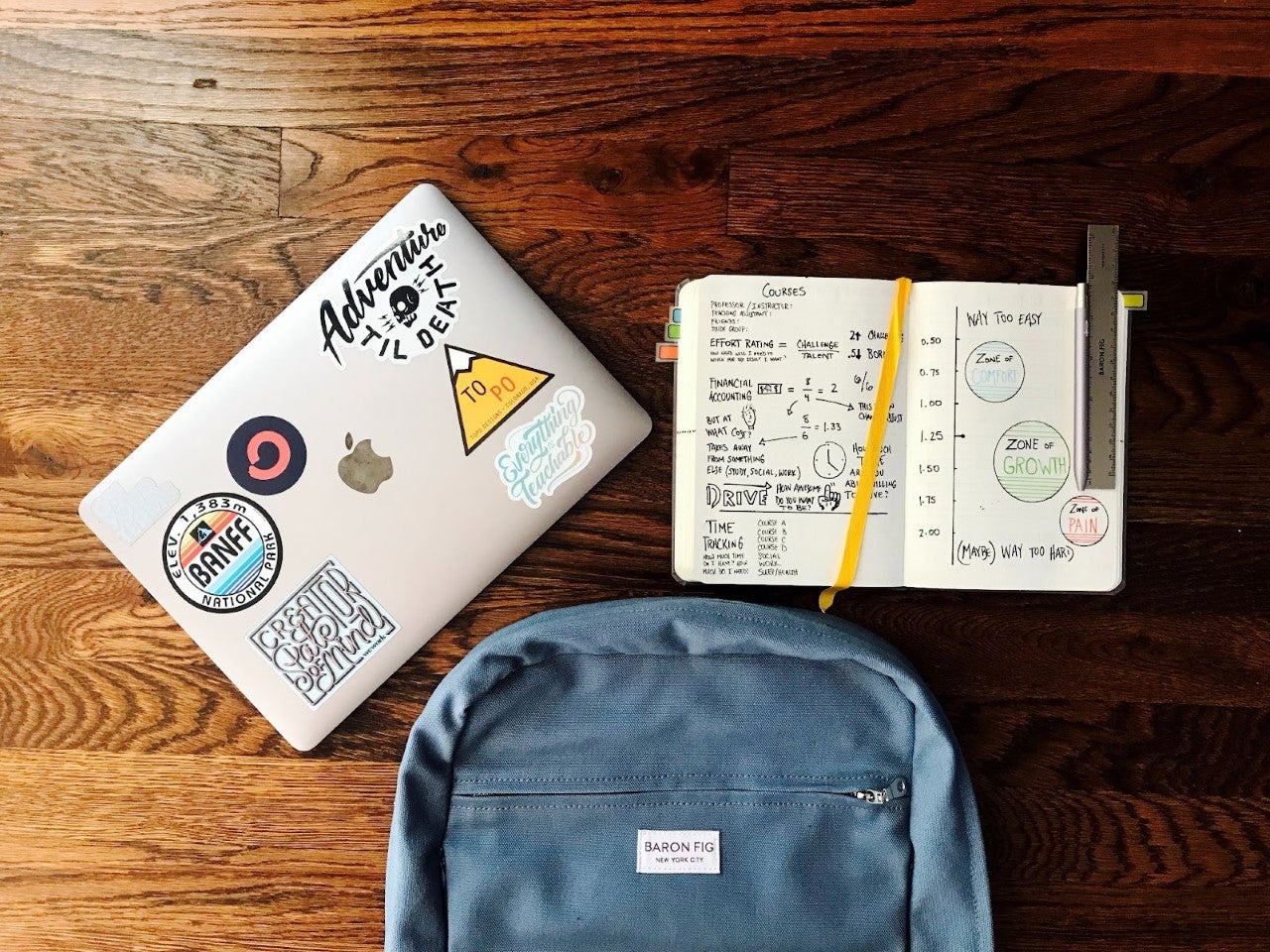 This year, I was so impressed to hear that Southcentre Mall is partnering with Wood's Homes, launching its annual back-to-school campaign. The campaign is aptly named 'Perfectly You', which focuses on mental wellbeing, self-confidence, and acceptance. Volunteers from Wood's Homes will be on site from August 16 to September 16, selling beautiful journals by local artists Maya Corona and Yiting Hui. Sales from these journals will go directly to Wood's Homes' programs and services.
While I reflect on my childhood, growing up in Calgary, a lot has changed. We had big feelings as kids but were told to brush these emotions off and move on. Multiple traumatic experiences in my life were never adequately addressed, wholly ignored, and my feelings never validated. Now, as a mom to four, I ensure my children know they can open up, and even if they think the outcome may upset us, we love them unconditionally and can only help them if they talk.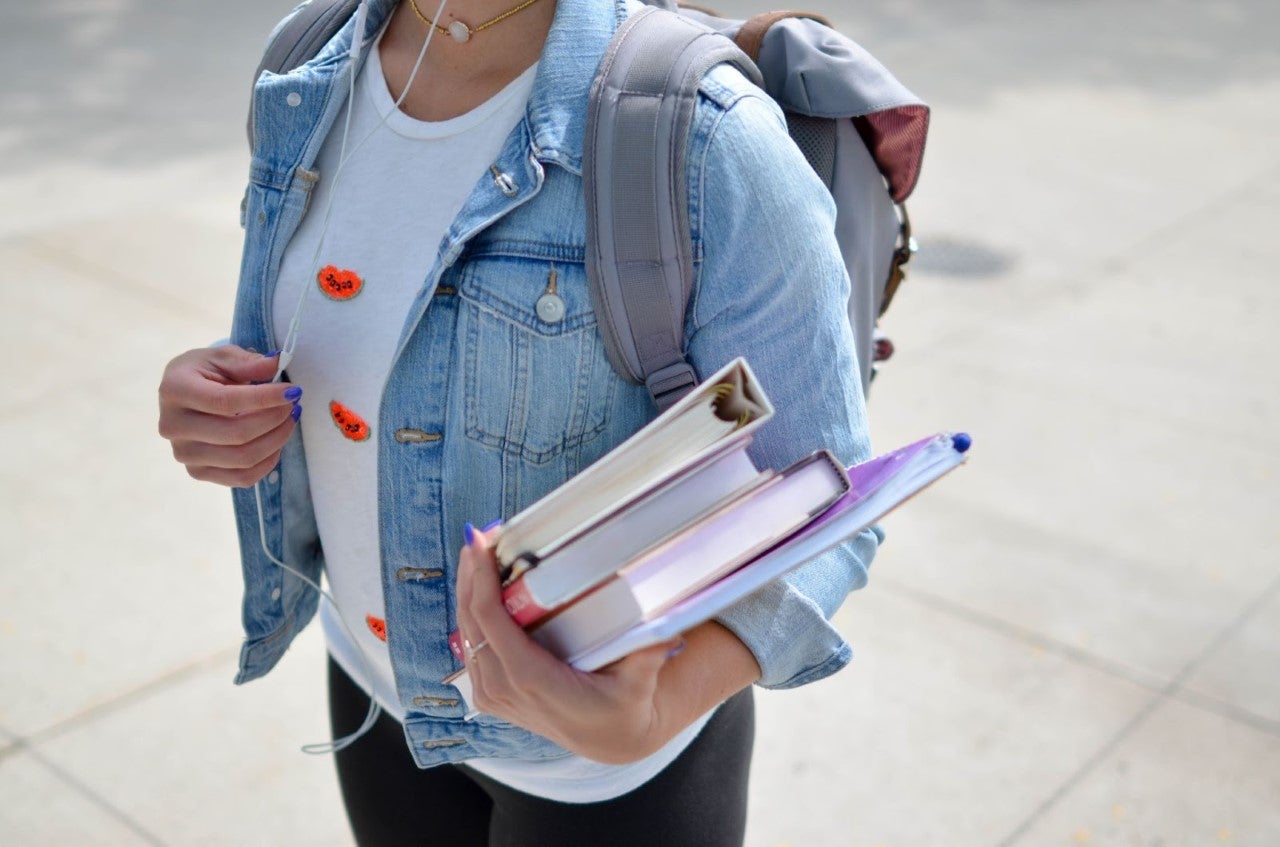 This past year we had a scary ten days of dealing with a mental health crisis in our family. Everything stopped in its tracks, and nothing mattered except ensuring our child had her feelings validated and appropriate treatment. I learned from that experience that not everyone has that support network. Many youths silently deal with mental health struggles, feeling they have no one to turn to. Wood's Homes offers this support. Not only is it essential to raise money, but also an awareness that they have programs in place for kids needing some extra help.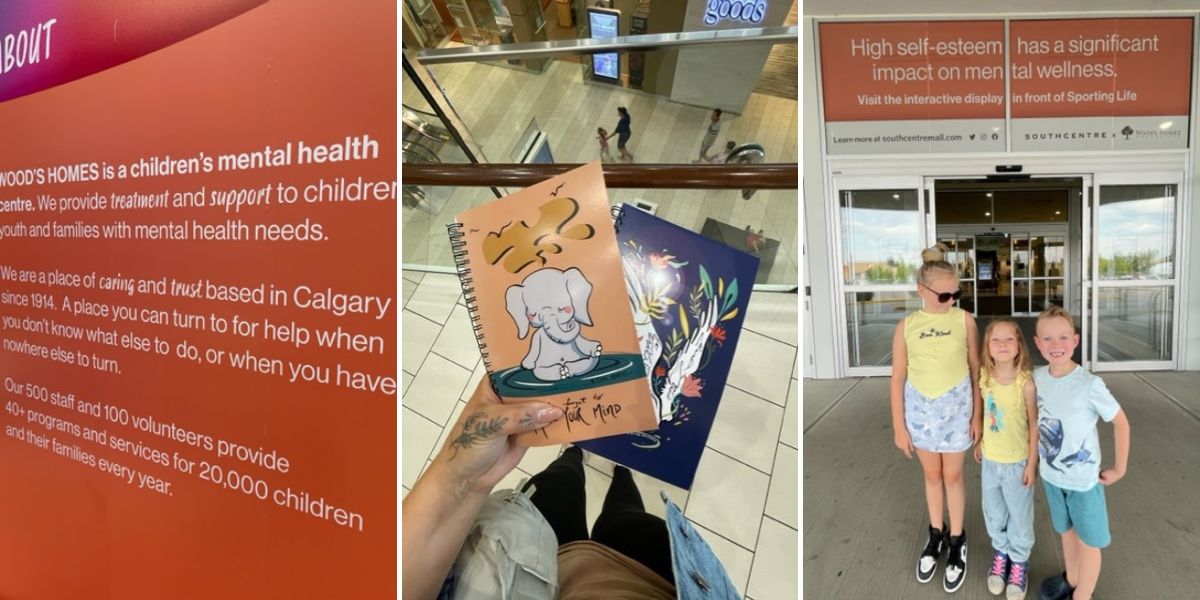 Southcentre Mall is a huge advocate for mental health, so I choose to partner with them yearly – they are connected and plugged into the community. My kids and I often will use the mall as a hub for doing something together as a family, and in these moments, we can find little pockets of space to have those critical conversations.
"Scottie, that dress you are trying on – how does it make you feel?"
"Calder, if you like that pink shirt, let's get it. It's a beautiful colour on you, and we know every colour is for everybody, even if not everyone thinks so!"
"Isla, let's check out these journals – whenever you have a creative thought, a happy memory, or something you need to get off your chest, you can share it there. You can also always talk to dad or me about anything."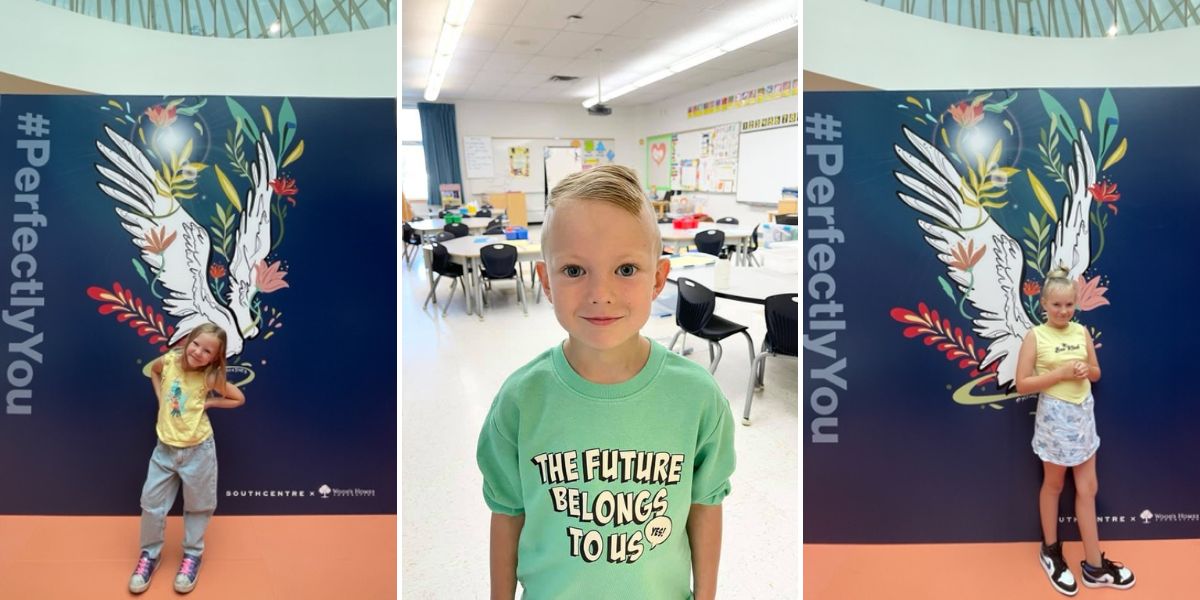 When heading to the mall this year for back-to-school shopping, remember that it is far more about the experience than the treasures you bring home! I like to ask my kids beforehand what they think for the first day of school when it comes to a unique, picture-worthy outfit. It might even be fun to browse Pinterest together. Get creative, use pieces you may already have, and then go on a mall crawl to find that "it" sweater or the newest Nikes they must have. And here is the most challenging part – let them be their own person! Maybe you despise that Pokemon shirt. No one is asking you to wear it, haha!
Enjoy this exciting time of year. Before you know it, you'll be back to the lazy, hazy summer days, wondering where the time goes.